Customized financial planning that addresses specific client needs
Customized financial planning that addresses specific client needs

Proactive Advisor Magazine: Brent, talk about why you became a financial advisor and how your career has progressed.
I think the story starts with my family. I had very supportive parents who provided a great upbringing. Their attitude about working hard, being responsible, and carefully managing money made them role models to me. They were savers and modest investors, which helped them build a comfortable nest egg over the years. However, they were never as fully educated as they might have been about finance and investing—something I came to realize later when I became an advisor. I also had a couple of close relatives who started their own businesses, and that was an inspiration for me.
I worked several part-time jobs to bring in money during my middle school and high school years and help pay for my college education. I was even able to save some money and started investing while in college, receiving advice from an investment advisor. My interest in investing and the financial markets, both in practice and in theory, has been strong ever since.
I had always planned on teaching and coaching, which led me to earn undergraduate and master's degrees from Central Michigan University in secondary education and educational administration. I taught and coached several sports for local high schools for about four years. I loved working with the students, but I was not a big fan of some administrative and political aspects of building a career in education.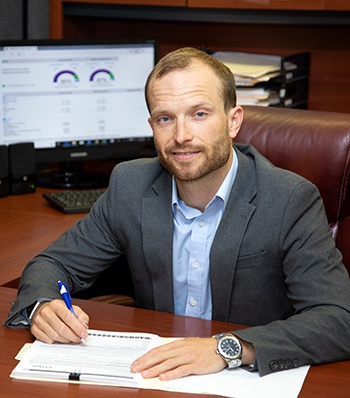 The advisor I had worked with in college encouraged me to look at his firm, Prudential, and I was very happy to receive a job offer. I learned a tremendous amount in my time there and was able to train and work with several senior advisors. I did well and was named "Rookie of the Year" for the state of Michigan in 2009, based on commitment to the growth and vision of the company. It was a difficult time to enter the business from a market perspective, but in some ways that worked in my favor. People who had suffered losses in the market meltdown were looking for sound financial advice and new perspectives. I was able to start building a book of business and develop new client relationships.
I was with Prudential for about a year and a half when I decided I wanted to become an independent advisor, offering clients access to a wide variety of products and services and holistic financial planning. I started Mowinski Financial in 2010. It has been an excellent experience, and I have two offices in our area and a client base that has grown each year.
What is your business model, and are there certain client segments you focus on?
We are a full-service firm focusing on financial planning, investment management, insurance services, and group benefits. We want to build relationships that start with holistic financial planning and work with clients to develop financial and insurance solutions tailored to their individual needs and long-term financial goals. We primarily work on a fee-based advisory model, though we may recommend commission-based products if that is appropriate for a specific client's needs. We strive to be fully transparent with clients about the way we are compensated. Delivering products and services to clients in a way that attempts to minimize fees and taxes is an important part of our process.
We focus on several segments. The primary segment is individuals planning for or in retirement. Hopefully, these clients will enter a full working relationship with our firm. However, we often start our conversations with these clients by helping them with their Medicare planning, and we have worked with hundreds of individuals on these plans. We also receive a significant amount of referral business from other advisors for Medicare planning, given our experience in this area. Overall, clients can appreciate the ways we can help them strategize for their health-care insurance needs over a long retirement period.
A second segment is in the health-care area. We are located near several medical facilities, and we work with primary care physicians, specialists, nurse practitioners, nurses, and others in the field. They are some of the more affluent people we work with, and they usually become full planning clients. If a physician owns a practice, we might also help with retirement, insurance, or benefits planning for their practice and the employees who work there.
We also have relationships with many veterinarians. Several years ago, I was approached by AVMA Life to be an insurance representative in Michigan. I work with many graduates of Michigan State's veterinary program, primarily on life and disability coverages, though some also become full planning clients.

A fourth segment is small-business owners. I work with them on financial, benefits, retirement, and/or insurance needs for their company, and that often evolves into doing a financial plan covering their individual needs.
A final segment is the education field. I provide guidance to professors and other staff at universities and private colleges for their retirement plans, although that might also evolve into a full financial-planning relationship.
Describe your process for financial and investment planning.
I think the strength of our planning process is in working diligently with clients to fully understand and articulate their goals. I then help them craft solutions that are customized to their specific situations. We do a deep dive into every aspect of their financial lives, including their life goals. I have a definite process for developing financial plans and implement that process using robust financial-planning software. This allows us to examine several different planning scenarios with clients. We can look at the potential impact of changes in assumptions, such as varying dates for retirement, higher or lower spending levels in retirement, and different risk and return assumptions.
"We are committed to customized financial planning—we do not take a cookie-cutter approach with clients."
An integral piece of financial planning, of course, is the investment plan. For the majority of clients, we employ a managed-money model, either using the services of a third-party investment manager or portfolio strategies that I manage myself. We look at factors such as our clients' overall financial goals, time horizons, risk profiles, and specific retirement spending needs.
The key point is that the investment plan is customized to their situation. It is difficult to generalize, but an investment plan might include an annuity and a blend of active and passive strategies. I believe in strategic diversification and in having strategies for clients that strive to be responsive to changing market conditions. For our 403(b) clients, we almost exclusively use a third-party manager that seeks to manage risk using active strategies. This is important to clients who are interested in conservative growth over time with risk management that can potentially reduce risk and volatility during market downturns.
As you work with different segments of clients, what drives your overall philosophy of client service?
I think it is that we are committed to customized financial planning—we do not take a cookie-cutter approach with clients. Each client's situation is different, and we work toward tailoring a plan that is consistent with their goals. We use a variety of communication tools to get our firm's story out to potential clients and also rely heavily on referrals from current clients. I believe the best marketing tool we have is doing an excellent job for our clients, so they, in turn, may recommend our services to a family member, friend, or business associate.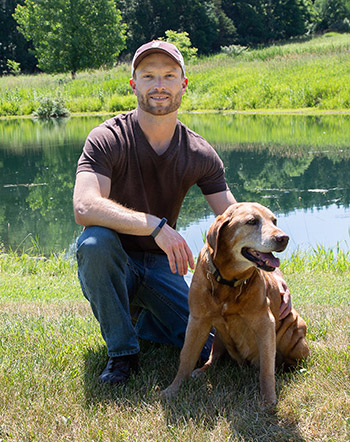 We have developed five clear goals for client relationships, which we publish on our website and in our materials:
Help our clients preserve and build their investments.
Help our clients establish a long-term financial plan.
Regularly monitor progress and performance.
Provide competitive management fees.
Help our clients simplify their financial lives.
The last point here is very important, as people have busy lives. While they are willing to put in the time and effort initially to work through the planning process, they appreciate the things we do to help make their financial lives easier to understand and navigate. For example, we use technology that can help them keep track of all of their key financial data in one place. We manage the client review process in a way that makes good use of their time.
And finally, perhaps the most beneficial service we offer in this regard is our focus on education and sharing our knowledge and experience. Topics such as Medicare planning and developing a retirement-income plan can be complicated and intimidating. We want to break these and other issues into easy-to-understand concepts, helping clients review alternative strategies and scenarios with confidence.

Developing clear goals for client relationships
Brent Mowinski, founder of Mowinski Financial LLC in Michigan, works with a number of client segments with a goal of helping them all with their distinct financial-planning needs. The key driver of his firm's business growth has been referrals from current clients, which he believes stem directly from excellent client service. He has five broad goals in developing successful relationships with clients:
Help clients preserve and build their investments.
Help clients establish a long-term financial plan.
Regularly monitor progress and performance.
Provide competitive management fees.
Help clients simplify their financial lives.



Quantitative analyst Rob Hanna discusses implied versus realized volatility and how their relationship may have impacted VIX levels the past two years.

Financial advisor Ken Lubkowski says working with his OSJ gives him the flexibility to shape his practice, offering timely support in many areas.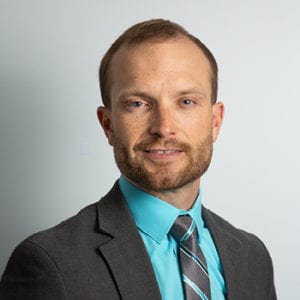 Brent Mowinski is the president of Mowinski Financial LLC, which has office locations in Owosso and Okemos, Michigan. Mr. Mowinski's practice offers a wide range of financial products and services, including retirement and estate planning, insurance and investment planning, planning for education funding, and employee and executive benefit programs for businesses.
Mr. Mowinski graduated from Central Michigan University with a bachelor's degree in secondary education and a master's degree in educational administration. He is a CERTIFIED FINANCIAL PLANNER™ professional​ and says he "stays current in the industry with many continuing education seminars."
After college, Mr. Mowinski was a teacher and coach for four years before deciding to help people with their financial and insurance needs. He has been a financial professional since 2008, when he began his career with Prudential. He started his own firm in 2010. He says, "This move allowed me to offer clients an open investment platform and very competitive insurance products."
Mr. Mowinski is a member and past president of the Shiawassee-Owosso Kiwanis Club, past ambassador and ambassador president of the Shiawassee Regional Chamber of Commerce, and member of the Shiawassee River Branch of the Quality Deer Management Association. He enjoys fishing, deer hunting, golfing, working out, and playing and watching sports. He says he and his family "have always shared a great love of the outdoors."
Disclosure: Securities and advisory services offered through LPL Financial, a registered investment adviser. Member FINRA/SIPC. Mowinski Financial LLC is a separate entity from LPL Financial. CERTIFIED FINANCIAL PLANNER™ and CFP® are trademarks or registered trademarks of The Certified Financial Planner Board of Standards Inc.
Photography by Mark Chamberlin