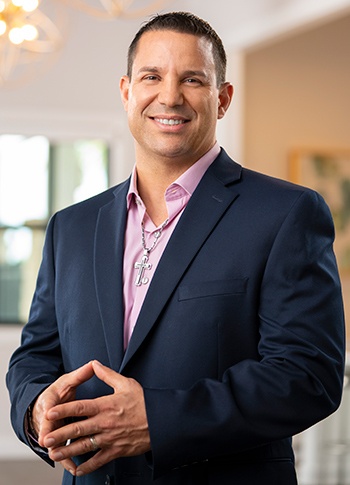 In 2012, I rededicated my life to the Christian faith, which has been a huge blessing. Our firm strives to empower our clients to focus on what is most important in their lives—their faith, family, finances, personal freedom, and philanthropy.
I started working with a new broker-dealer in 2017, G.A. Repple and Company. They are a full-service broker-dealer and support our firm as we provide investment guidance and tax-advantaged strategies, asset management, planning for generational wealth distribution, retirement planning, and planning for charitable giving. They also have a commitment to helping advisors and their clients to align faith, family, and financial planning. This fits perfectly with my personal mission in working with clients.
I feel I have been blessed with unwavering faith and the ability to be an effective teacher. No matter what a client sees as their most pressing needs, I believe they can best be served through a holistic planning process that considers their entire financial situation, their financial objectives, and their life aspirations.
There are many ways I have incorporated my faith into my practice and my work with clients, helping clients discover how their financial lives can better reflect their faith-based beliefs:
I have trained for and earned a pastoral certificate and am a member of the National Association of Christian Financial Consultants.
I frequently meet with members of various churches and give talks on biblically-based financial stewardship.
I am currently enrolled in G.A. Repple's Planned Giving Consultant course to be able to teach churches and charities about tax-efficient strategies for their giving campaigns.
Through one of our third-party investment managers, we can offer clients access to faith-based investment strategies. This firm also provides for 10% of its net advisory fees collected for the strategy to be distributed to a client-designated charity, church, or religious institution.
I proudly share with clients my thoughts about my faith and beliefs. I post inspirational scripture and photos on social media and our firm's website. I pray for my clients in times of personal struggle or difficult decisions. I try to incorporate the principles of Christian fellowship in all aspects of my personal and professional life.

Empower clients to focus on what is most important in their lives.
Help clients to align faith, family, and financial planning.
Incorporate the principles of Christian fellowship in personal and professional life.
Disclosure: Securities and investment advisory services offered through G.A. Repple & Company, a registered broker-dealer and investment advisor, member FINRA & SIPC. 101 Normandy Road, Casselberry, FL 32707.
This article first published in Proactive Advisor Magazine on April 18, 2017, Volume 22, Issue 3.
Photography by Steve Widoff