A message of financial risk management
A message of financial risk management

It is fitting that David Ryan's successful career as a financial professional at JD Bowen Financial Group has taken shape on the Space Coast of Florida. Mr. Ryan began a lifelong fascination with all things related to aviation at an early age and started flying at age 14. He studied aviation management and business in college, and went on to work in the aerospace and health-care industries for several years before transitioning to the financial-services industry.
Mr. Ryan and his wife have four children, including a young daughter who has a physical disability. The experience of caring for and raising his daughter, along with having a brother who faced similar circumstances, has inspired Mr. Ryan's personal and professional involvement with individuals and families with life and financial challenges resulting from a disability. He provides counsel on financial-planning needs for these situations and facilitates referrals to third-party resources. He is a board member of No Limits Academy in Melbourne, Florida, which "employs a multidisciplinary approach" for the treatment and education of children with disabilities.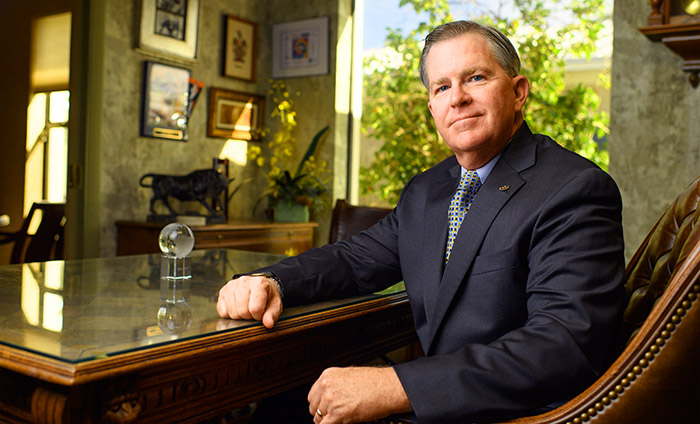 A strong advocate of risk management for all clients, Mr. Ryan says, "this becomes even more important when a family member has a disability or illness that requires special care. Any disruption of income flow can be devastating to a family's finances. Along with other planning tools and strategies, an active, risk-managed investment approach can be an appropriate and effective method for managing risk and providing competitive growth strategies."
Mr. Ryan joined JD Bowen Financial Group in 2011 and helps a wide variety of clients with full-service financial planning, retirement planning, and investment guidance.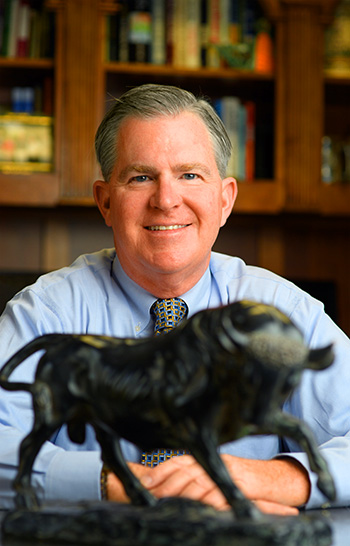 Proactive Advisor Magazine: David, has your personal background shaped your client philosophy as an advisor?
I think it has in several ways. I grew up in a great family environment in the Chicago area, and my father was a very successful businessman, having worked for nationally known banks and as CFO of a large Chicago retailer. But he became very ill when I was in college, and the finances of our family were devastated due to poor planning and a lack of consideration of risk management.
Even though my father was very sophisticated about many financial concepts and accounting principles, he never really had a personal financial advisor to help guide him in building a sound financial plan with fully integrated elements. That is a lesson I learned firsthand about the importance of what we do for clients every day and the priority I place on financial education. It colors my philosophy in everything from recommending suitable insurance coverages to clients to investment approaches that place an emphasis on risk management and capital preservation.
I have also faced two challenging situations with my daughter and a brother who have needed special care due to disabilities. Having experienced how unforeseen circumstances can impact a family's finances, I tend to be fairly conservative with my own career decisions, my personal investments, and the counsel I provide to clients. I try to help clients take a realistic view of their entire financial picture and, where necessary, make some tough choices.
Are they spending above their means? Are they carrying too much debt? Are they putting enough away for college education and retirement? Do they have a plan in place in case of job displacement or illness? How can I help them best understand and develop a sound, long-term investment plan and overall strategy that can withstand various market cycles? I think this type of rigorous process, one that looks at contingency planning and is oriented toward risk management, has become a cornerstone of my wealth management practice.
What kinds of clients do you work with?
Most of our clients right now are either near retirement or in retirement, however the demographics are changing as time goes on. We certainly have many people who are coming to our practice who are relatively young, currently in the workforce, and who have years of earnings in front of them. For example, we work with engineers, sales professionals, physicians, educators, teachers, people in law enforcement, or just about any profession you can think of.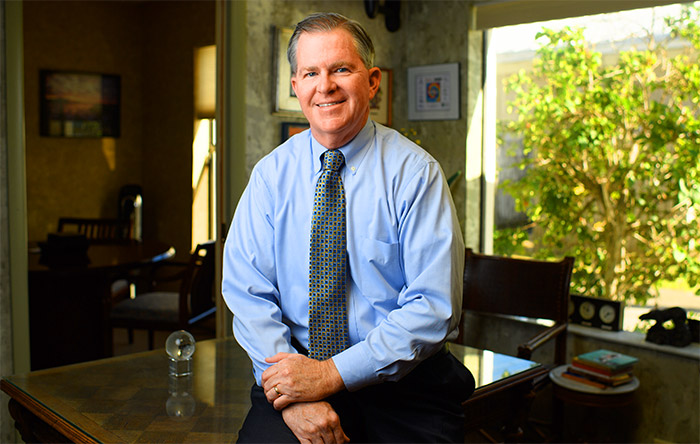 Many of the clients coming to our practice were significantly impacted, both emotionally and practically, by the downturn in 2008. They are looking for alternative ways to invest and to grow and protect their assets that make sense to them. I tell them upfront that we have three main investment objectives: (1) putting in place a cost-effective approach, (2) managing risk, and (3) helping them pursue their specific financial and life goals.
"Our commitment to risk management is an important core aspect of our practice philosophy."
These objectives hold true no matter the age of the client or whether they are in the accumulation phase or moving into their retirement years. Everyone wants to protect the assets they have worked so hard to build over the years and do not want a repeat of the portfolio losses they may have experienced during the credit crisis. Even though the investment plans will probably look very different for younger and older age groups, they share many of the same attitudes and are receptive to our education around risk management.
The most important thing as an advisor is doing everything possible to build a productive working relationship. There needs to be a foundation of trust and transparency from both parties and a willingness on the part of the client to become deeply engaged in the process. Once that is established, people are much more comfortable allowing us to help them manage their money, plan for their current and future family needs, and pursue their specific goals.
I am an advocate of following a plan-first model consistent with the general principles of the CFP process. Depending on the client, this can be expanded or condensed in modular fashion. We typically address areas such as retirement planning, risk management, insurance planning, tax planning, college planning, and so forth. Some people may only need one aspect of financial planning, as opposed to a comprehensive plan including all of these elements.
When we are involved with a client's investment management, we need first to establish a broad investment plan and objectives in line with their needs, risk profile, and time horizon. From there, I strive to develop a portfolio allocation that has the opportunity for growth over time while also providing strategies aimed at guarding against risk.
For many clients, we will utilize the services of professional third-party money managers, with two of these having the ability to provide tactical strategies. For example, when the market was down hard in January of 2016, several strategies from these managers were able to help manage the losses within client portfolios.
Our goal using active management is to be in a position where clients can move out of the market before there are significant drawdowns. If a relatively minor drawdown does occur, our goal is to implement strategies that provide the opportunity to recover from that and move on to the objective of growing the portfolio's value. Depending on the client, it might be appropriate to have a blend of strategies. Implementing passive and actively managed strategies can introduce more risk of loss, but may also provide higher returns. The key objective is to build an overall portfolio strategy that can be sustained over the long term.
I have spent the better part of my adult life trying to help people in a variety of situations. I think the planning process and discipline we provide for clients can truly have a profound impact on their ability to work toward their important financial goals over their lifetime and the future of their family.
Financial education is a very important piece of this process, both for those still in the workforce and individuals facing retirement. We spend a tremendous amount of time really getting to know our clients, gathering information, analyzing it, discussing it, implementing it, and monitoring it. Everything is customized to each individual circumstance; we tailor our planning and investment strategies to our clients' specific needs and goals, while making sure they understand the rationale behind strategies.
Finally, our commitment to risk management is an important core aspect of our practice philosophy. With the volatility of investment markets over the past 15 years, both new and longtime clients have come to greatly appreciate our overall approach to managing risk within a framework of seeking growth over time for their portfolios. We believe our clients appreciate that they are receiving true value at a fair price regarding our efforts, and, in general, that has created very strong client relationships.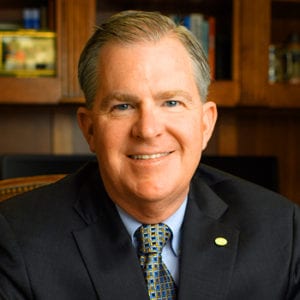 David Ryan is a financial professional with JD Bowen Financial Group, based on the Space Coast of Florida in Indialantic. His firm provides "independent advice and comprehensive professional financial services to individuals and families, specializing in retirement-income-producing investments and strategies aimed at preserving principal."
A graduate of Florida Institute of Technology, where he studied aviation management and business, Mr. Ryan took the Certified Financial Planning (CFP) Program at Florida State University and is a Certified Financial Planner professional. He is also certified in long-term care. Mr. Ryan has extensive experience in management, insurance, customer service, employee education and training, consumer finance, and financial advisory services.
With the belief that giving back to his community "is a responsibility," Mr. Ryan serves on local nonprofit boards, promotes financial literacy and education, participates in local fundraisers, and is a member of the Indialantic Rotary Club. Mr. Ryan and his family are longtime residents of Indialantic. In his spare time, he enjoys cycling, sports, travel, and "spending time on many different family activities."
Disclosure: David Ryan, CFP, is a registered representative and investment advisor representative with, and offers securities and advisory services through, LPL Financial, a registered investment advisor, member FINRA/SIPC. JD Bowen Financial Group is a separate entity from LPL Financial. The opinions voiced in this material are for general information only and are not intended to provide specific advice or recommendations. All investing does involve risk and potential loss of principal. No strategy assures a profit or protects against loss.
Photography by Thomas Winter