Fostering confidence, clarity, and purpose
Fostering confidence, clarity, and purpose

Proactive Advisor Magazine: Andy, what is your overall philosophy in serving advisory clients?
Our firm's mission is to maintain the highest standards of integrity and professionalism in our relationship with our clients. We work hard to deeply understand every client's financial situation—whether they are an individual, family, or business—and provide high-quality education, information, and service to help them work toward their goals.
I have always been an avid sports participant and fan and am currently actively involved with youth sports programs. I like to use an analogy with clients tied to sports. Clients often engage us to be their personal financial coach, streamlining the financial-planning process.
I tell clients they are the owner of their team, employing a coach and players. Our firm acts as the coach. We help determine the overall financial game plan or strategy that potentially makes the team more successful. We then help determine what players will be needed to carry out the strategy. The players are usually attorneys, CPAs, money managers, insurance carriers, and other advisors who will impact a client's financial affairs. Working collaboratively, they help carry out the coach's direction.
Like a good coach, we look at the whole field, determine what strategies we think will best help a client to reach their goals, and find experienced and talented players to provide strong potential for success. Like successful teams in any sport, the planning phase and rigorous preparation are extremely important. Every situation is different, just as sports teams continually face different opponents and game conditions. We develop a customized financial program and a step-by-step process that helps clients gain the knowledge and confidence to achieve sound financial decision-making.
Talk about the types of clients you tend to work with.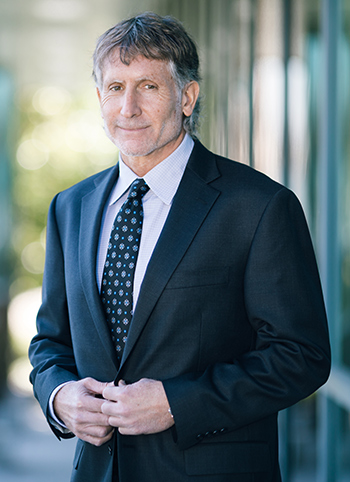 Our firm does not necessarily target any specific segment. We believe we can bring valuable financial-planning insights to people of all ages and across a variety of backgrounds. We do to some degree segment our personal financial-planning services versus services provided to business owners, but there can be a fair amount of overlap.
Our individual clients and couples tend to be five to 10 years out from retirement and starting to seriously question how they are going to approach the reality of their retirement years. Once we start working with them, it is my goal to have a long-term relationship. We back that up by providing a high standard of service and customized plans for their specific needs. We also work with younger clients who might just be starting to seriously save and invest and feel they need professional guidance.
Going back to my sports analogy, for clients contemplating their retirement needs, I tell them that the game is really won or lost in the second half. How they have approached their asset-accumulation years can be very different from their distribution years. We talk about the analogy of climbing a mountain and how the preparation for the descent can be very different—but just as important—as the plan for the ascent. Professional climbers are well aware of the dangers of coming down a mountain and rigorously plan for that phase of their climb. This is similar to how individuals must consider that planning for retirement income is very different from, but just as rigorous as, how they approached building assets in their working years.
We offer a comprehensive array of services for business owners. Business owners are faced with a unique set of challenges, regardless of company size. Their goals are very important to the long-term success of their enterprises—such as providing a meaningful benefit package to attract and retain employees, or minimizing tax burdens on their own income and retirement plans. We have a deep understanding of the IRS code and Department of Labor rules and regulations. We strive to address the unique goals and needs of every business owner and can employ our financial-planning discipline for both their business and personal needs.
Explain your approach to financial and investment planning for retirement clients.
We use a robust planning methodology that has been developed and is trademarked by our broker-dealer, USA Financial Securities. This is called the Asset Cycle Portfolio System, and it can be customized as appropriate for each individual client or client couple. It is a time-based segmentation of assets, income, and investments that seeks to help clients meet their income needs during what will likely be a lengthy retirement.
Imagine four quadrants starting in the lower left corner that have the designations of short-term income, mid-term income, long-term income, and growth. The basic planning premise is that short-term income will be funded by the most conservative investments, with strategies able to take on incrementally more risk and, hopefully, a higher rate of return as an investment quadrant moves further out in time. We might recommend more cash-like instruments for short-term funding needs with very low historical risk and high liquidity. There could be a role for annuitized investments in the mid-term quadrant or income-producing equity or fixed-income investments. We might also recommend managed equity or fixed-income strategies with a focus on risk mitigation for both the mid-term and long-term quadrants. The last quadrant, growth, can be somewhat more aggressive, depending on a specific client's risk profile, given that investments have a lengthy period of time to recover from market displacements.
"We are far more interested in risk mitigation, protection of capital, and achieving competitive investment returns over full market cycles."
One of the core principles of the system is that each quadrant will replenish earlier quadrants as time moves forward. The growth of investments in latter quadrants fuels that replenishment and the availability of current income in the short-term quadrant. It is a system designed to address income needs for life. It is accompanied by a methodology for planning for protection needs for clients—primarily in life, health, disability, and long-term-care insurance plans—as well as a road map for the legacy transfer process.
An important component of our firm's investment philosophy as we use this planning methodology is the use of third-party money management. We do not look to take on excessive risk for any client, and, speaking generally, we are not looking to outperform the market in any given year. We are far more interested in risk mitigation, protection of capital, and achieving competitive investment returns over full market cycles. We talk a lot to clients about sequence-of-returns risk and how a few poorly timed bad periods in the market can have a very negative impact on their overall retirement plan. Therefore, as we evaluate third-party managers, I am very focused on how their strategies performed during down market years. For example, how long did it take their strategies to recover from the bear market of 2007 to 2009? I explain to clients that the compounding of returns can work strongly in their favor over time if they are able to mitigate risk in those very volatile market downturns. This type of education is an important component of our overall planning process and the value we can bring to clients.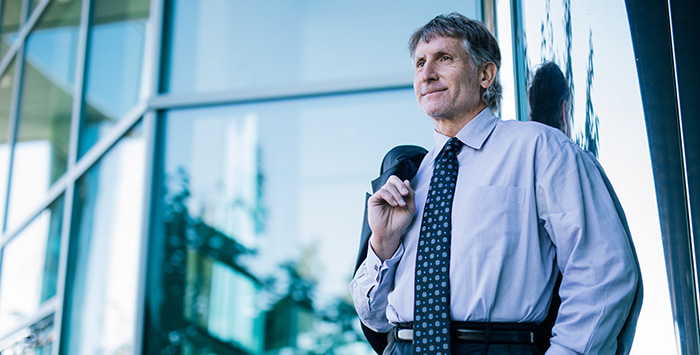 How would you like a current client to describe that value your firm brings to a friend or associate?
I think it would cover some important fundamental attributes about the way we try to conduct ourselves as a firm. It starts with a commitment to truly understand the needs of each client and to provide outstanding personalized service. Second, our firm has a wealth of knowledge in the areas of financial planning, portfolio theory and investment management, tax strategies, and many other important disciplines. We want to efficiently transfer our knowledge to clients in a way they can easily digest and that is appropriate to their specific situation.
Third, we talk consistently about the idea of "Plan First, Invest Second." Our firm is committed to partnering with clients in a robust planning process that takes a holistic look at their entire financial picture. I think the net takeaway I would like clients to have is that we have helped instill confidence and clarity in how they approach their financial and investment planning. This is not a static, one-time process—our commitment to clients is to work continually with them on a goals-oriented process geared toward improving their long-term financial strategies.

How to efficiently manage client & prospect communication
Having a first-rate contact management program allows financial advisors to communicate on a regular basis with current clients and to provide a perspective on their firm to prospects. Andy Paladino of Paladino Financial Group (PFG) uses a third-party provider of automated customer relationship management (CRM) solutions as well as the robust marketing resources of his broker-dealer, USA Financial Securities Corp. This entails several specific steps:
Creation of a database from current clients, email or phone inquiries from prospects, and visitors to his website or listeners of his radio program who request a consultation or financial education materials.
Bi-weekly automated communications to current clients in the form of educational newsletters on topics such as retirement insights and economic or market updates.
A three-month email campaign to new prospects that features a variety of educational materials and invitations to tap into PFG educational resources or to request a consultation.
Automated tracking of client communications/meetings with prompts for regular follow-up emails or phone calls and the scheduling of client review sessions.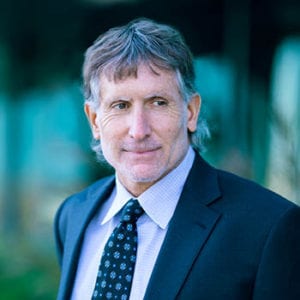 Andrew (Andy) Paladino is the founder and owner of Paladino Financial Group (PFG), located in Timonium, Maryland. PFG is a comprehensive financial advisory firm that helps a variety of individuals, families, business owners, executives, professional athletes, and nonprofit organizations. "Our customized programs are designed to help clients grow, protect, and conserve their wealth by delivering a high level of personalized service and knowledge," says Mr. Paladino.
Graduating magna cum laude from Towson University, Mr. Paladino earned his degree in business administration with concentrations in accounting and finance. He also received a Master of Science in Finance (MSF) from Loyola College and completed an executive education program in investment management and portfolio theory at Harvard University. Mr. Paladino is a Certified Public Accountant (CPA) and practiced in public accounting for 12 years, allowing him to offer his clients consideration of tax-efficient alternatives in their financial plans. After several years working as a financial advisor for a national firm, he founded PFG in 2004.
Mr. Paladino's knowledge and experience has been featured in the book he co-authored, "You're in Control: Planning the Most Important Retirement in the World—Yours." He is also the host of a weekly radio program, "Your Financial Hour," which covers many important financial topics.
Mr. Paladino actively participates in several nonprofit organizations and activities at his children's school. He also coaches local youth sports. He is currently commissioner of Reisterstown Baseball and the middle school baseball coach at The Park School of Baltimore. Additionally, he has been a coach for USA Hockey. He says he and his wife and three children "have fun staying active."
Disclosure: Andrew Paladino is an investment advisor representative of, and securities and advisory services are offered through, USA Financial Securities Corp., member FINRA/SIPC. A registered investment advisor located at 6020 E. Fulton St., Ada, MI 49301. Paladino Financial Group is not affiliated with USA Financial Securities.
Plan First, Invest Second and Asset Cycle Portfolio System are registered trademarks of USA Financial Media.
Photography by Roy Cox