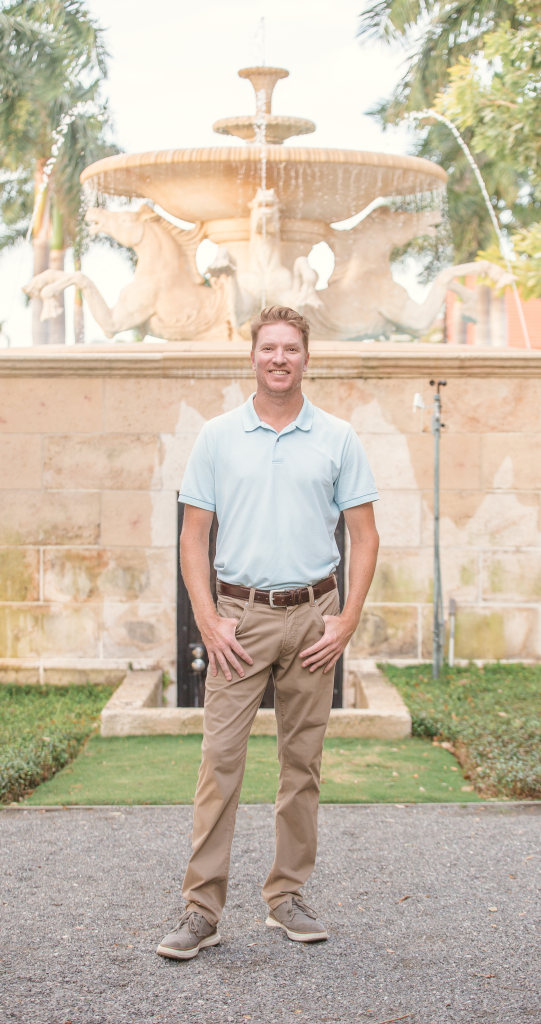 I joined my father's firm, Impact Wealth Group, in 2022, after working for almost 20 years in a variety of positions in the investment industry. My interest in the financial markets started at an early age. My father, Clyde, had a big influence on me through his career encompassing different financial-industry roles.
I entered the financial-services industry after college, holding positions at several firms as a proprietary trader and head of trading operations, as well as a managing partner for a hedge fund that specialized in asset management for high-net-worth individuals. I have experience in investment strategy development; investor relations; capital investment generation; risk management; and compliance, audit, tax, and administrative processes. I have worked extensively with third-party investment providers, conducting due diligence and providing oversight for clients on their strategies and implementation.
Across all of this experience in the financial industry, I have developed a deep knowledge of investment strategy and implementation, risk management, and—importantly—how to effectively address the objectives of clients and other stakeholders. I think that background is invaluable in working with our  clients at Impact Wealth Group.
I have worked hard at making a successful transition from serving clients in an investment capacity to now addressing the full scope of their financial-planning needs. I appreciate the mentorship of my father and others in our firm—and I am also building my knowledge base through a wide variety of other resources. At this point, we have adopted a team approach to addressing clients' financial- and retirement-planning needs.
I am the first to admit that fully transitioning to the advisor role will take a lot of additional learning on my part. I've been attending online webinars from many different financial-industry providers of products and services, in addition to having many one-on-one in-depth conversations. Getting to know and understand the nuts and bolts of the products available to our clients is extremely important. I need to be able to thoroughly explain how everything works to clients and understand the risks and rewards of any solution I think might be a viable option. I think it will be a continuous learning process, but I am extremely dedicated to it.
My goal is to do what is best for my clients. If I do that, I think our business will continue to grow organically. My father has always believed the success we achieve as a firm will be solely based on the success of the work we do with our clients and their level of satisfaction. I share that belief and look forward to continuing and enhancing that mission.
Disclosure:​ Tyler Cleveland is an investment advisor representative. Investment advisory services offered by IWG Investment Advisors LLC. Insurance services offered via an affiliated entity, Impact Wealth Group LLC. Tyler Cleveland, Impact Wealth Group, and IWG Investment Advisors LLC are not affiliated with Proactive Advisor Magazine. IWG Investment Advisors LLC ("IWGIA") is a fee-only registered investment advisor registered with and regulated by the State of Florida's Office of Financial Regulation, Division of Securities. IWGIA does not render or offer to render personalized investment or financial advice through this medium. The opinions expressed in this article are presented for educational purposes only. Disclosures based on existing content.
Photography by Jennifer Jones

Financial advisors favor third-party active investment management for a wide variety of reasons: access to modern analytical strategies, emphasis on risk mitigation, and the ability for client portfolios to be responsive to changing market conditions over full market...

The investment industry devotes considerable time and resources to forecasting future market outcomes. But the accuracy of such forecasts is questionable at best.hy are there entire businesses set up to make...

Before the significant week-ending rally last Friday (Jan. 20), much of the financial news commentary had centered on a consistent theme in response to the market's recent weakness: "Is bad news bad again?" CNN focused heavily on the "impending debt ceiling drama in...

​ow that the November 2022 midterm elections are behind us, the stock market is in year three of the four-year presidential cycle pattern. Some analysts look at that on a calendar-day basis, but I prefer to...

Oscar Alvarez, CFP, CCPS • Newport News, VA Pathway Financial Planning • Pathway Financial Planning Inc. started working with a practice-management and business coach last year who helped me analyze my...