Financial planning that focuses on risk management
Financial planning that focuses on risk management

Proactive Advisor Magazine: Steve, talk about your business model and the types of services you provide to clients.
I think our model is somewhat unique, as our firm has a dual focus on individual clients and the needs of business owners and their employees. Our experience is strong in both areas, and I have worked for many years in the areas of employee benefits, retirement plans, deferred compensation plans, insurance, retirement planning, and financial and wealth management.
During the early part of my career, I worked extensively with business owners. I would begin a relationship with a company by offering a no-obligation review of their employee benefits programs, including their retirement plans. This often led to recommendations for improvements in those areas, working on buy-sell insurance agreements, and introducing other types of insurance protection. I have had experience in the areas of health-insurance plans, 401(k) plans, profit-sharing plans, cash-balance plans, defined-benefit plans, 412(i) plans, and SIMPLE IRA plans.
As our firm develops a deeper relationship with a business owner, we might expand that relationship, if they wish, to examine their personal financial planning, insurance and protection needs, retirement-income planning, and overall investment needs. This can become a holistic financial-planning relationship. Quite often, they recommend that I sit down with some of the company's key employees. I might also be approached by employees after a benefits meeting, and they often ask for a personal consultation on their financial situation and their investments.
While perhaps three-quarters of my clients are business owners, our firm also works with other individual clients and client families from many diverse backgrounds. I believe our firm offers a strong combination of experience, professionalism, and access to a wide variety of products and services that can help clients meet their financial goals, develop appropriate estate strategies, and address their various insurance needs. Whether their goals include preparing for milestone life events such as college or retirement, or they need life insurance, disability income, or long-term-care insurance, our firm has the resources to assist. I do not hesitate to bring in additional consultative resources if a situation calls for that. We would like to become a trusted partner for our clients, acting as their financial quarterback to help them address all of their financial needs.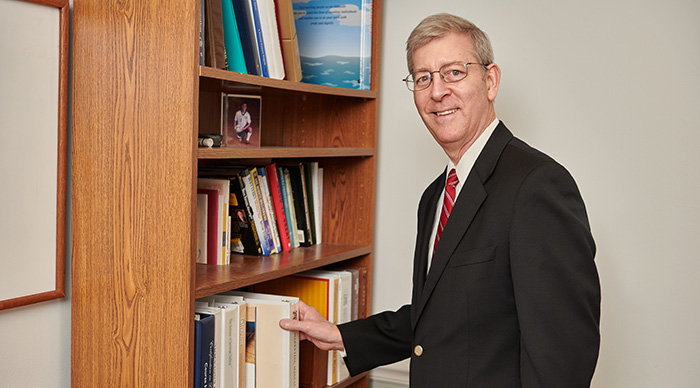 Please provide an overview of your financial-planning process.
Whether a client has assets of $10,000, $100,000, or over $10 million, I approach the process with the same interest in and respect for their personal financial situation and want to help them shape a better, more productive financial future. Preparing for the next step in life isn't always easy and can be intimidating for some people. My job is to work with them to develop a thorough understanding of their goals and objectives, their time horizon, their attitudes toward risk, and their unique family or business circumstances—and then educate them on their various options.
I greatly emphasize the protection side of planning, whether that is in the form of insurance or health coverages, legacy planning, or their investments. It does very little good to help set up an effective investment plan or retirement-income plan if there are major risks in other areas that are not adequately addressed.
I tell my clients that we are going to look at their financial picture from soup to nuts and likely talk about many issues that they have not even considered. We dig into what their future needs are, what their thoughts are on their current lifestyle, and what they would like to see as a lifestyle in retirement. We talk about protecting their assets. We get into the entire area of long-term-care planning. Do they have a trust or a will? Do they have patient advocate paperwork? Do they have a power of attorney set up? I talk to all clients about these important issues, which are crucial for financial stability as they look toward their plan for the future.
We also spend time on legacy planning early in the process. Do they want to make sure their money stays in the family? Do they want to give to their church or charity? We also talk about a factor I consider very important but overlooked by many people. Too often the end objective is strictly the accumulation of as many assets as possible. But I also want to explore with them the qualitative side of what is going to help them achieve happiness and fulfillment during the rest of their lives. How can their assets help them achieve that? This could be as simple as setting aside money for family vacations for years to come with their children and grandchildren. Or it could mean having a new career in retirement or starting a business. It might mean making a deep commitment to a charity or organization. These are important factors that should be part of our discussions.
"We want to try to achieve competitive returns in favorable market conditions and mitigate risk in unfavorable conditions."
What are the basic steps in the financial-planning process?
In a formal sense, I use proven financial-planning principles and a methodology to help people progress toward their objectives. This is a needs-based and goals-based approach involving four key steps:
A thorough discovery and goal-setting process that is focused on understanding gaps in protection and future sources of retirement income.
Consultative recommendations for financial, investment, and insurance plans and strategies. Education is especially important at this stage as we examine and discuss various scenarios.
Implementation through our wide range of product and service resources. I emphasize that our firm is independent and can look for solutions from many excellent providers.
Periodic scheduled reviews of plans and progress toward objectives. Financial, family, and life circumstances are bound to change, so this is a continuous process of plan review and, if called for, adjustment.
What is your overall philosophy for investment planning?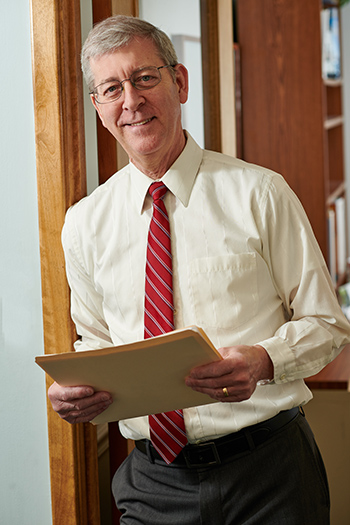 As with my view of financial planning, I am very interested in helping clients mitigate risk in their investment plans. The investment plan should reflect their financial-planning objectives, their risk profile, their income and legacy goals for the future, and their time horizon.
While each client situation is different, there are a few philosophical points that I try to communicate to my clients. I believe in a bucket approach to investment and retirement planning. Portfolios should be well-diversified, and client assets might be earmarked for different roles, using different asset classes, types of strategies, and time frames. The sequence-of-returns issue is something I take very seriously and educate clients about. Assets classes and strategies should seek not to be highly correlated—we all saw how that played out in the last two market crashes. Strategic diversification will obviously not remove all risk, but it can have a major impact on client portfolios.
I also believe in the concept of actively managed strategies and will use third-party money managers to provide these. This facilitates another level of risk management—each of the managers we use has their own methodologies to address changing market conditions. Many strategies can go to 100% cash during market downturns while others might use various hedging techniques. I spend a good amount of time conducting due diligence on investment managers and making sure I understand their approach, methodology, and how their strategies theoretically should respond in different market circumstances. Whether the strategy follows a sector-rotation, seasonality, or trend-following approach, I think rules-based strategies provide value to clients' portfolios in pursuing risk-adjusted returns.
I explain to clients that there are fees involved with using outside investment managers, but, as we review the pros and cons of an actively managed approach, most of my clients see it as a worthwhile value proposition. In a nutshell, we want to try to achieve competitive returns in favorable market conditions and mitigate risk in unfavorable conditions. As many of my clients are thinking about retirement or already in retirement, the focus on risk management is very important to them. In combination with other financial-planning tools and strategies that mitigate risk, I believe this approach to investment planning will help clients gain a deeper sense of control and confidence in looking forward to their financial future.
Helping clients plan for life's uncertainties
Steven M. White of Steven M. White Financial, LLC, believes in developing holistic financial-planning relationships with clients and their families. Mr. White has a special focus in helping clients make sure they have strategies in place to manage unforeseen circumstances in the future. He helps clients focus on several key areas:
Do they have adequate life insurance to protect their family?
Do they have a trust or will?
Do they have patient advocate paperwork and a power-of-attorney document in place?
Do they have a plan for their own or their spouse's long-term care?
Have they developed a comprehensive legacy plan?
Are there any special needs for children that must be considered?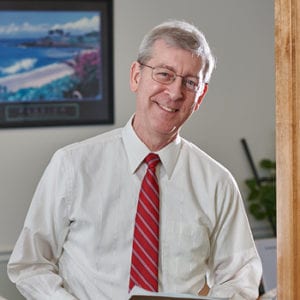 Steven M. White is the founder of Steven M. White Financial, LLC, located in Farmington Hills, Michigan. His firm provides a variety of services to both individuals and businesses, including retirement-income planning, insurance, wealth and investment management, and services for retirement plans and employee benefits. He has been helping individuals and businesses with their financial needs since 1976 and says the cornerstones of his approach are "trust and ethics."
A native of the Detroit area, Mr. White grew up with a love of sports and was a high school and college wrestler. He says he "worked hard to help pay for college" and graduated from Eastern Michigan University with a bachelor's degree in business marketing.
After college, Mr. White began his financial-services career with Mass Mutual and worked with the firm for more than three decades, focusing primarily on the financial needs of business owners, including employee benefits and insurance. He says that a review of a company's employee benefits was often his entry into developing deeper relationships with business owners. He started working with Innovation Partners, LLC, in 2014 and is a branch manager, registered representative, and investment advisor representative with the firm.
Mr. White is active in civic activities, including the Greater Farmington Area Chamber of Commerce and the Michigan Business and Professional Association, and is a member of several industry organizations. Mr. White has taught at his church, worked with YMCA youth programs, and coached youth sports. He has been president of his homeowners association and his fraternity's alumni association, was a board member of the local soccer club, and was previously an officer of the local Mass Mutual Agents Association.
Mr. White and his wife have been married for more than 30 years and have adult twin children and two granddaughters. In his free time, he enjoys reading, traveling, scuba diving, and various other outdoor summer and winter sports. He and his wife especially enjoy spending time with their family on vacation at the beach or in the mountains.
Disclosure: Securities and investment advisory services are offered through Innovation Partners, LLC (IPLLC). Member of FINRA/SIPC. IPLLC is a registered investment advisory firm with the SEC under the Investment Advisor Act of 1940, and a registered broker-dealer. Steven M. White is a branch manager, registered representative, and investment advisor representative of Innovation Partners, LLC.
Photography by Tony Segielski