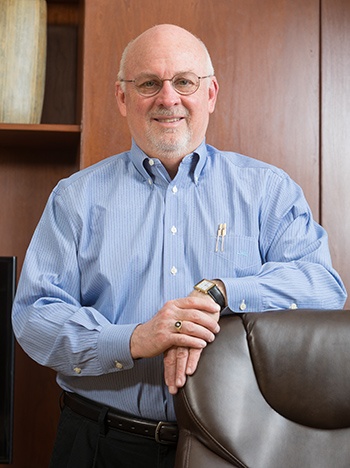 Signs of new construction, residential and commercial, are everywhere here in Denver, Colorado. Cranes dot the skyline, while scaffolding and orange barrels are seemingly around every corner. These signs remind me that before any of this tangible work could start, plans were made—a developer had an idea, raised capital, and obtained the necessary permits. Then an architect drafted the building plans and blueprints that told the designated contractor what to build.
We have the same opportunity as financial advisors to build our practices from the ground up. We are developers when we decide what type of practice we will have, architects when we decide what services we will offer and how we will deliver them, and contractors when we build our practice to meet these specifications.
I made the decision to open an independent advisory practice because I grew tired of someone else defining "success" for me: who to work with, what to sell, and when to sell it. I believe that since I'm defining success on my own terms, that definition should be clear and focused.
My design is centered on creating and maintaining as much of a "stress-free" practice as possible. Since I decide who I work with, it makes sense to try to identify clients whose personality type and goals match mine.
Characteristics of successful client relationships
There are characteristics I look for in potential clients. Do they see the value in long-term relationships? Do they want to make a difference in their family and community? Are they highly optimistic? Do they see themselves as having something of value to share? Are they interested in getting to the "bottom line" sooner rather than later? Will they be confident decision-makers after going through a comprehensive financial-planning process?
When I see these characteristics, I am confident that we can work well together. Their needs and expectations will match well with what I can offer and deliver.
Being selective in this manner offers several advantages for my firm and for me on a personal level:
I do what I love and I look forward to every day because I get to help great people.
I avoid toxicity in relationships, personal and business. I never want to look at my caller ID and think, "I don't want to answer that call." Likewise, I never want a client to think the same thing.
I can declutter my mind and my working day. Working with clients who share my values gives me the freedom to grow doing what I like and am good at. We are all on the same long-term course.
I can just say "no." My focus lets me work on the priorities of clients by doing what I do best. I know who I work well with, and I don't try to be all things to all people.

Financial advisors can define "success" for their practice on their own terms.
Determine how to best serve clients consistent with your personal values.
Identify prospective clients whose personality and financial priorities are a good fit.
Disclosure: All securities through Money Concepts Capital Corp., member FINRA/SIPC. Registered investment adviser with the SEC. Lemuel Kornegay III is an independent contractor of Money Concepts. Paladin Financial Services is not affiliated with Money Concepts Capital Corp. Photography by Paul Wedlake

Steven Heiman • Wichita, Kansas​Cooper Malone McClain Inc.Read full biography belowProactive Advisor Magazine: Steve, how do you see your role in working with clients?​While I work with many clients on their total financial picture, I see myself as more of an...

Top-performing financial advisory teams know that success is an ongoing process. They seek out opportunities to learn and share with each other, implementing best practices and effective drivers of growth.[dropcap style="font-size: 60px; color:...

​espite the threats emanating from the banking sector last week, equity markets handled the uncertainty with surprising weekly strength. Amid heightened volatility, the S&P 500 registered a weekly gain...

he calendar year 2022 was difficult to navigate for most asset classes. To put it in perspective, it was the first calendar year on record that saw the S&P 500 Index and U.S. 10-year Treasury bonds both...