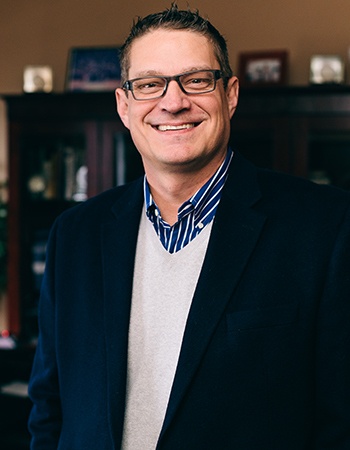 I have been either a partner or principal owner of Summit Financial Group of Indiana since 2002. Over the last 10 years, our team has been able to grow assets under management over 70% per year on average. I attribute that growth to a remarkable team effort, a business model that works exceptionally well for our target segments, and a collective mindset driven by the pursuit of excellence.
Before entering the financial-services industry, I was an entrepreneur and started several business ventures. Throughout that period, I met many successful business people who acted as mentors and taught me valuable life and business lessons. I have used many of those principles to grow my practice. Over the years, I have refined and added to these principles and always enjoy "paying it forward." Here are some practice management tips I like to share with new financial advisors.
On attitude, motivation, and self-improvement:
Invest in you or nobody else will: Build your knowledge base, maintain an appropriate appearance, keep up your health and fitness, and understand the latest tools available to you as a financial advisor.
Be willing to put in the effort others might not so that you can have what others only dream of. You can only control your attitude and your actions. Use that to your advantage by outworking your competition.
Write down your goals and say them out loud every day. If you are not working daily toward your goals, you are working on the wrong things.
Success requires that you get comfortable with being uncomfortable. Do productive things that stretch your comfort zone, your skills, your vision, and your dreams consistently enough to see results.
There is a big difference between being productive and being busy. Learn the difference and focus on being productive every single day.
Never be in awe of anyone, but learn to respect everyone. Never behave in a way that will cause you to have regrets later. Act like someone is always watching—because they are.
On developing a successful client focus:
Recognize that communication is perhaps the most critical skill of our business. Practice and work hard to become an effective communicator in written documents, presentations, and meetings.
You will be successful as a financial advisor to the extent that you can take a complex idea and make it easy for clients to understand and act upon.
You are paid to have an opinion, so create a routine that allows you to remain informed about current events, market opinions, and trends.
Always act in the client's best interests, but realize that the client's instincts are not always in their own best interest.
Track everything: (1) clients' performance versus objectives; (2) communications, meetings, and follow-up; (3) what practices work best for your firm and your clients.
Staying focused is difficult, but it's the key to success as a financial advisor. Your clients will appreciate it; your prospects will quickly see it; and your retention, growth, and client-satisfaction measures will reflect it.

Focus on being productive every day.
Never be in awe of anyone, but learn to respect everyone.
Practice and work hard to become an effective communicator.
Always act in the client's best interests.
Disclosure: Investment advisor representative offering securities through Regulus Advisors LLC, member FINRA, SIPC. Investment advisory services offered through Regal Investment Advisors LLC, an SEC-registered investment advisor. Summit Financial Group of Indiana is independent of Regulus Advisors LLC and Regal Investment Advisors LLC.
Photography by Brian Powell




Quantitative analyst Rob Hanna discusses implied versus realized volatility and how their relationship may have impacted VIX levels the past two years.