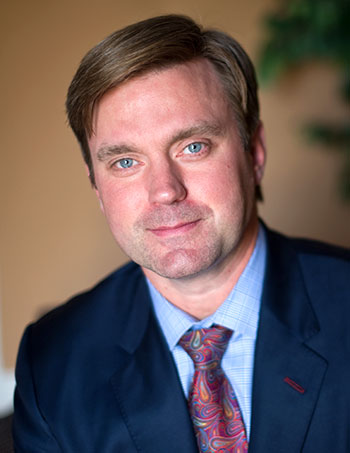 I count my blessings to be in this business—to be able to help people who have worked hard all of their life to preserve their money and manage their risk.
The key is to build a strong relationship from the outset. We spend a lot of time early in the process really getting to know clients on a personal level. What makes them tick? What are their ultimate dreams? What kinds of experiences have they had with their investments and finances in the past?
A one-time plan that sits on a shelf and collects dust is not very valuable for clients. They have real-life needs and circumstances that are constantly evolving. Their plan has to be proactive, revisited regularly, and revised accordingly.
My partner and I think three things are especially important when working with our clients, furthering our client retention and satisfaction, and ultimately obtaining referrals:
1. Getting to know clients outside of the workplace. We do client social events on a regular basis, such as beer or wine tastings or other special events such as our Thanksgiving brunch. On a quarterly basis we invite three or four client couples over to our homes for dinner parties.
We rotate through our client roster and try to meet with as many people as possible over the years. Clients will often reciprocate and invite us to their homes and introduce us to their families.We have also hosted special events that are more community-oriented. For example, we have invited local nonprofits in to give a presentation to our clients, telling the group about their mission and how one might volunteer or otherwise contribute. This has been a very meaningful interaction that clients appreciate.
2. Client communications. We work with an organization called Platinum Advisors that helps us with our marketing and communications. They have been a very valuable resource and are almost like having an in-house marketing team. They provide content for weekly market commentary and white papers. They also assist us with our social media efforts on Facebook and LinkedIn and with our major client conference calls.
3. Staying in tune with the local business climate. We are primarily a referral-based firm in terms of prospecting. It helps enormously to be aware of what is going on with the companies in our area. Who is hiring? Who is laying people off or shutting down a plant? Who is being acquired and perhaps offering early retirement packages to people? Through our client networking and our community involvement, we try and stay on top of these developments. People in transition are usually receptive to hearing our message on how we can help out with comprehensive financial advice.
Disclosure: Donovan Davis is a Registered Representative with and Securities and Advisory services offered through LPL Financial, a registered investment advisor. Member FINRA & SIPC. Investing involves risk, including potential loss of principal. No strategy ensures success or protects against a loss. All indices referenced are managed and may not be invested into directly. Reed Davis Investment Group is a separate unaffiliated entity from LPL Financial.
Photography by Jason Cohen