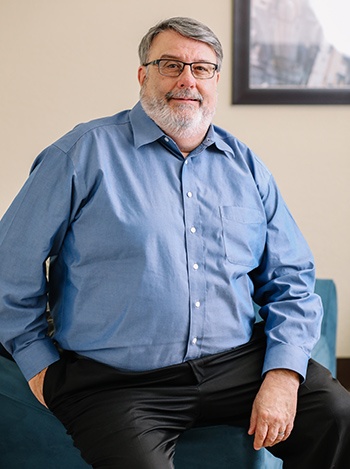 Our firm has a wide range of clients, but we also have developed in-depth knowledge within a specific niche target segment. This segment includes medical professionals, and more specifically, military and civilian certified registered nurse anesthetists (CRNAs).
This client-segment focus started several years ago when my brother and his wife asked me to review their financial situation. He was a CRNA in the Army and stationed in Georgia. After our discussion, he asked if he could introduce me to some of his colleagues. Over the years, through many referrals and what I call a circle of influence, our firm has expanded its client base to include many military and civilian medical professionals around the country and even those stationed abroad. We are very pleased to have recently entered into an agreement with the Association of Veterans Affairs Nurse Anesthetists (AVANA) and provide numerous benefits to its members.
I have cultivated some broad principles for developing a niche target segment that I have shared with colleagues. While these have received very positive feedback, I always tell my audience that the key to success is having a total commitment to executing the principles. These presentation points include the following:
It is critical to find a market that fits your passions or has a significant center of influence.
Become deeply immersed in the niche market by educating yourself on the type of client that you want to serve. Get to know their profession, common interests, risk tolerances, education, general investment knowledge, character and personality traits, and hot buttons.
Direct your marketing efforts to that potential niche market in the manner that they prefer. This might include social media marketing, an informational email program, conferences or webinars, dinner events, or other activities.
Meet and communicate using their preferred methods. While an in-person meeting is usually preferable, become proficient with video conferencing and communicating effectively via email. If clients have young children and busy schedules, be prepared to meet with them at their home.
Perfect a referral program that works with the niche market segment. Your goal is to be considered a highly knowledgeable financial resource in their world, which will drive referrals.

Developing a specific niche target segment requires total commitment.
A prerequisite is having a passion for the segment—or a full grasp of its center of influence.
Learn everything you can about the segment, from demographics to attitudes.
Disclosure: Securities and Investment Advisory Services offered solely through Ameritas Investment Corp. (AIC), member FINRA, SIPC. AIC is not affiliated with Granite Financial Solutions LLC or GFS Financial Solutions LLC. Additional products and services may be available through Larry Welder, Karen Welder, Granite Financial Solutions LLC or GFS Financial Solutions LLC that are not offered by AIC. Representatives of AIC do not provide tax or legal advice. Please consult your tax advisor or attorney regarding your situation.
This article first published in Proactive Advisor Magazine on March 14, 2019, Volume 21, Issue 9.
Photography by Vanessa Velazquez

Steven Heiman • Wichita, Kansas​Cooper Malone McClain Inc.Read full biography belowProactive Advisor Magazine: Steve, how do you see your role in working with clients?​While I work with many clients on their total financial picture, I see myself as more of an...

Top-performing financial advisory teams know that success is an ongoing process. They seek out opportunities to learn and share with each other, implementing best practices and effective drivers of growth.[dropcap style="font-size: 60px; color:...

​espite the threats emanating from the banking sector last week, equity markets handled the uncertainty with surprising weekly strength. Amid heightened volatility, the S&P 500 registered a weekly gain...

he calendar year 2022 was difficult to navigate for most asset classes. To put it in perspective, it was the first calendar year on record that saw the S&P 500 Index and U.S. 10-year Treasury bonds both...