Applying deep knowledge to proactive financial planning
Applying deep knowledge to proactive financial planning

Proactive Advisor Magazine: Mike, talk about how your career has evolved.
My first position in the financial-services industry was as a representative for a major national insurance firm. I received valuable training, and it was a great experience for five years. I learned the ins and outs of a variety of insurance products and how they could best serve clients' needs. As I gained experience and success in that role, it became obvious to me that insurance, while very important, was just one aspect of a client's overall financial picture. I would frequently field questions from clients on many different issues related to their investments, retirement and legacy planning, college planning, and cash-flow planning.
I decided that my goal moving forward in my career would be to provide a more holistic financial-planning experience for clients. That would require further intensive training in the areas of financial, retirement, and investment planning, as well as understanding how tax-advantaged strategies could work well for clients in many different areas of their plans.
I became an independent financial advisor over 20 years ago. I take great pride in my work ethic and my commitment over the years to continuing education in the financial-planning field. I obtained the Certified Financial Planner designation from The Certified Financial Planner Board of Standards in 1996 and hold CLU, ChFC, and RICP designations through The American College. I am a certified tax preparer and plan to become an enrolled agent. I also have successfully completed the Masters Elite IRA Advisor's program, which provides training in best practices related to IRAs and IRA distribution planning.
How do you see your mission in working with clients?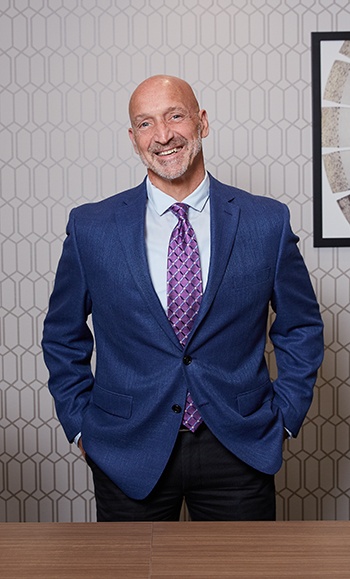 Our firm currently specializes in full-service financial planning, investment management, retirement-income planning, and eldercare and estate planning, serving a wide range of clients. I also serve many financial-planning clients as a tax preparer and work solely on tax preparation for some clients. We work with many business owners, not only on taxes but also personal financial and investment planning and pension plans. While our firm does not focus on a specific industry or type of client, we have a substantial segment of clients who are first responders or work in other capacities for state or local governments. My son, Mike Jr., joined our firm about three years ago, and he has been a great asset in helping support our current client base, as well as introducing younger clients to the firm.
The majority of our clients are within 10 years of either side of retirement. Our mission is to help them navigate a changing and complex financial landscape, using our experience and knowledge base to create tax-advantaged retirement distribution and estate-planning strategies. We strive to guide clients toward achieving a suitable level of growth for their assets both before and during their retirement years, helping them preserve and enhance what has probably taken a lifetime to accumulate. We want to do this while paying close attention to each client's personalized needs and providing outstanding service. We want our clients to fully understand the opportunities and potential rewards that are available when they take a proactive approach to their personal financial situation.
Describe your financial-planning process.
We follow the broad process and standards for financial planning developed by the CFP Board and act in a fiduciary manner on behalf of our clients. The discovery process in the first few meetings is extremely important, both for data collection and for getting to know a client's mindset, attitudes, and perception of their financial situation. What are they looking to accomplish, what are their biggest concerns, and what are their aspirational goals? It is important to understand what they have been doing with their finances and their past experiences with investments. If they currently have a plan, why do they feel it needs to be looked at? What specific concerns brought them to see me?
Although we follow a distinct process, it is far from cookie-cutter. Everything is customized to each client, so there will be more emphasis on certain areas that come up in our discussions. The discovery process should shine a light on issues that empirically need to be addressed immediately or that the client believes are the highest priority in terms of their peace of mind. The question we hear most often is, "Will we have enough money to live on for the rest of our lives?" The answer, of course, depends on looking for solutions across the landscape of financial tools related to distribution strategy, investments, estate planning, insurance, and health-care planning—and how all of those can be managed in a tax-efficient manner. We want to get our clients' financial affairs moving in the direction they want in the manner that they want.
Client education is a very important part of the process. I like to stay away from jargon but still communicate critical concepts such as the sequence of returns, effective ways to think about risk tolerance, and what risk management really means. I am disciplined in the planning process and know my craft very well. The key is to transfer that knowledge as much as possible and have clients see how a specific combination of strategies can be designed to enhance the probability of their successful navigation of retirement. As we go through the process, we identify the must-haves of their retirement scenario and their wish list for an ideal retirement. I have a background in construction in my first career, and I tell clients that we are not going to choose a "prefab" approach to retirement planning. Rather, everything will be what we call "stick built," reflecting their unique situation and preferences—with the goal of taking them closer to their ideal retirement scenario.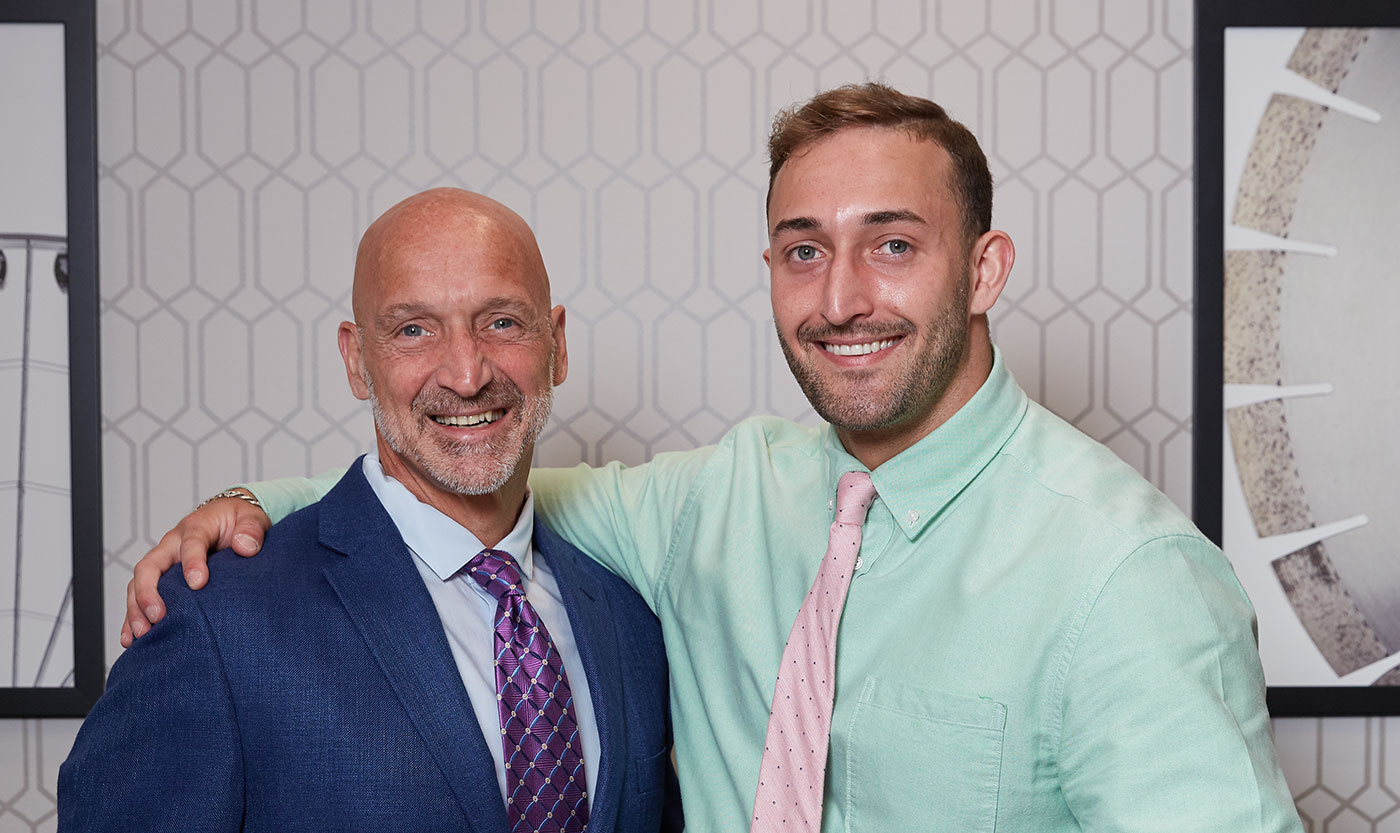 Michael Kuczinski and Michael Kuczinski Jr.

What is your broad investment philosophy?
Risk management is paramount to the way I approach investment planning for clients. The goals, to put it simply, are to try to avoid realizing any actual portfolio losses over the long term, develop a combination of strategies for clients that reduces the maximum potential portfolio drawdown, and to achieve a level of returns that will help clients achieve their personal objectives. There are no guarantees, of course, but those are the broad objectives. I think as a firm we have successfully delivered on those over the years.
I often tell clients that while there are very few "bad" investment or insurance products, there can be a "bad fit." Sophisticated companies have spent years of research in developing an entire universe of highly respected products. But there are pros and cons to virtually everything we might consider. The key is what will work specifically for a client's time frame, risk profile, return objectives, preferences, and overall financial plan.
"I think our strength is an unwavering commitment to our clients' needs."
With changing economic conditions and two decades of severe market swings, we advocate that clients invest for the long run, using widely diversified portfolios that can perform suitably through full market cycles. For many clients, I use the services of third-party investment managers who place an emphasis on risk management and have a variety of strategic and tactical approaches, many of which can be responsive to current market conditions. Taking a risk-managed approach can be challenging at times in a lengthy bull market that has had some volatile swings and periods of uncertain direction. Risk-managed strategies under those circumstances can at times become too conservative. But I feel certain that when investors are faced with another severe bear market period, they will greatly appreciate having a high degree of risk management in place for their portfolios. That is a lesson from market history that I emphasize often with my clients.
In a few words, how would you like clients to describe the experience of working with your firm to a friend or associate?
We have a line on our website that is fun on the surface, but we take it very seriously: "We proudly stand accused and guilty of spoiling clients with individualized attention." I believe that commitment to service is recognized by all of our clients. I think our strength is an unwavering commitment to our clients' needs and the ability to use our years of experience, knowledge, and training to help clients progress toward their financial goals. I would be proud if that type of message was passed on from a client to a friend.

Taking multiple approaches to new client development
Michael Kuczinski is the president and founder of Total Wealth Enhancement Group LLC, located in Millstone Township, New Jersey. His firm provides full-service financial planning, investment management, retirement-income planning, and eldercare and estate planning to a wide range of clients. Mr. Kuczinski says he uses multiple approaches to introduce prospective clients to his firm, including the following:
Holding two-day financial education seminars for the general public at a local community college. The classes cover a broad range of retirement-planning issues under the umbrella theme of "Rethink Retirement."
Developing relationships and strategic alliances with estate-planning attorneys and CPAs who have practices related to the fields of income taxation and retirement and estate distribution planning. These relationships allow for potential cross-references from each firm's respective client bases.
Using his tax-preparation capabilities to introduce his firm to clients and businesses who may later be interested in comprehensive financial-planning services.
Encouraging current clients to invite friends, family, and associates to attend lunch or dinner sessions where a variety of financial-planning issues and the current market environment are discussed in an informal setting.
Developing a network of relationships within the specific target segment of state and local employees, including first responders.
Maintaining a strong profile within his local community through a number of public service positions.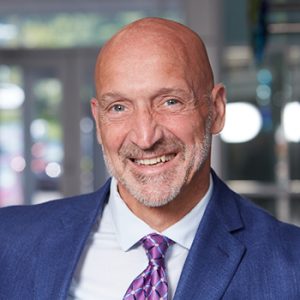 Michael Kuczinski, president and founder of Total Wealth Enhancement Group LLC, has been in the financial-services industry for over 26 years. His firm, located in Millstone Township, New Jersey, provides full-service financial planning, investment management, retirement-income planning, and eldercare and estate planning to a wide range of clients.
Raised in Brooklyn, New York, Mr. Kuczinski was one of 10 children. He says his parents were hardworking and raised his family "with a lot of love and support." He and his siblings are very close, and he enjoys spending time with them and the extended family of grandchildren, nieces, and nephews whenever possible.
Mr. Kuczinski worked as a carpenter after high school and started his own successful construction business. He was also a member of New York's police and fire departments, completing academic coursework at both of their academies and Kingsborough Community College. He entered the financial-services industry with New York Life, spending five years with the company. He became an independent financial advisor in 1998, and his son, Mike Jr., joined his firm in 2016.
Mr. Kuczinski obtained the Certified Financial Planner (CFP) designation from The Certified Financial Planner Board of Standards in 1996. He also holds the Chartered Life Underwriter (CLU), Chartered Financial Consultant (ChFC), and Retirement Income Certified Professional (RICP) designations through The American College, and is a certified tax preparer. He frequently holds seminars on retirement planning and is a member of the Financial Planning Association (FPA). He has training in IRA distribution planning through the Masters Elite IRA Advisor's program.
Mr. Kuczinski has been married for 27 years. He and his wife have three adult children. He has been an elected official in his hometown for 12 years, including serving as mayor. He is also the coordinator for his town's Office of Emergency Management. Mr. Kuczinski supports charities involving animal and children's causes. In his spare time, he is a physical fitness enthusiast and "enjoys working on small home-improvement projects."
Disclosure: Total Wealth Enhancement Group is an independently owned and operated registered branch location of Garden State Securities Inc. (GSS). Securities are offered through GSS, member FINRA/SIPC. Advisory services offered through Garden State Investment Advisory Services LLC, an SEC registered investment advisor. Insurance products offered through Garden State Insurance Agency Inc. Certified Financial Planner and CFP are trademarks or registered trademarks of The Certified Financial Planner Board of Standards Inc. Chartered Life Underwriter, CLU, Chartered Financial Consultant, ChFC, Retirement Income Certified Professional, and RICP are registered trademarks of The American College.
Photography by Deirdre Ryan