Stewardship and values investing

Proactive Advisor Magazine: Mark, how did you enter the financial services business?
It has been a blessing how things have worked out in my career. I originally went to college with my heart set on being a landscape architect and designer. However, I had a legal problem in college related to marijuana that sidetracked me for some time.
My father was a minister and he helped me find my way through it. I spent a lot of time reflecting on what I really wanted out of life and surrendered it all to God. That was a turning point. I went on to complete my education and start a company that designed and maintained interior landscapes. I later became friends with one of my regular clients, a successful financial advisor, who encouraged me to join his practice. This experience taught me the value of trust and accountability, which have become the cornerstones of my practice. I received excellent training early in my career in insurance, annuity, and investment products and have had several mentors who have been very inspirational. It was a great decision to become an advisor, and I am grateful for having the opportunity to serve people. I have now been at it for 30 years.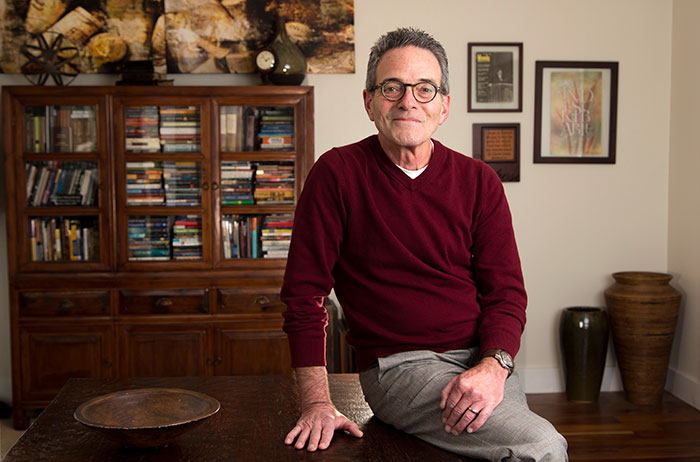 Does your current practice have a specific focus?
I worked for several years in North Carolina and moved to Florida 2001. Soon after, I met my wife. I then began teaching seminars in local churches on the subjects of values-based investing and stewardship. The idea is that people should be good stewards in every aspect of their lives, and taking care of money is no different. They need to put their money to good use, whether that use is providing for their family, paying for education and health care, planning for retirement, or giving to charitable causes. Stewardship is an important issue. Helping clients identify and execute on their personal brand of stewardship remains the hallmark of our practice.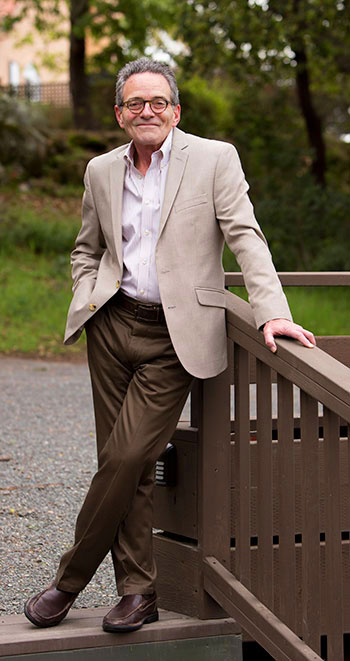 So what is values-based investing? In essence, we help our clients screen out investments they don't want in their portfolio and help ensure the companies they invest in are those they would be proud to own.
Talk about how you work with clients.
First, I conduct a broad fact-finding and introductory meeting with clients. I want to get to know their successes and failures in the past. But, more than that, I want to know what behaviors or perspectives are particularly dissonant to them. I find that if clients understand what they are investing in, and how those investments align with their passions and values, they have a much better chance of sticking with the plan and being successful.
Once we align the client's values with an investment strategy, we have a sound basis for going forward in a relationship. Within that context, I approach financial and investment planning with a focus on the building blocks of risk management, time horizons, and conservative wealth accumulation.
How do you approach risk management for client portfolios?
My views on investment management have changed over the years. I was brought up in the business on the basic principles of asset allocation, modern portfolio theory, and diversification. These were the cornerstones of a buy-and-hold approach to investing.
I believed that these core ideas, combined with investments in quality companies and funds, would allow clients to weather the ups and downs of the markets. For a long time that was largely true. But the dot-com crisis in the early 2000s, and then the financial crisis of 2008, changed my way of thinking.
"When clients understand how their investments align with their passions and values, they have a much better chance of sticking with the plan and being successful."
"When clients understand how their investments align with their passions and values, they have a much better chance of sticking with the plan and being successful."
The latter was a gut-wrenching time for my clients and me. We weathered the storm together, but it was a wake-up call and something I never want to go through again. I realized that no matter how proficient I am at trying to pick good funds, when the whole market goes down, it is a helpless feeling to see portfolios drop and have your hands tied behind your back.
This led me to a search for another way to combine values investing with a stronger portfolio approach to risk management. I was able to find several money managers who offer actively managed portfolios that do exactly that. They will have pre-screened portfolios in both the faith-based and socially responsible areas. We are interested in avoiding companies that do not meet certain criteria, such as companies that are connected in some way to pornography, animal testing, human trafficking, or have improper relationships with enemies of the U.S.
We are, however, also interested in being with companies that are cutting edge, best in class, and have strong corporate governance. For example, is the chief executive of the company making 2,000 times more than his employees, or do they have an equitable salary structure in place? Does the company take good care of their vendors, their wholesalers, and their employees? Does it rank highly as a good place to work? That is the type of company that is going to be profitable in good times and bad. Those are the kind of things we look for and that we want our outside managers to screen for.
What is the biggest concern of your clients?
Without a doubt, most people are worried about outliving their resources in retirement. I approach this very calmly with clients, and we jointly build the best plan possible to move them toward achieving their goals.
People want to know what they can reasonably expect from their investments. We position their portfolios based on the factors of risk tolerance, time horizon, and values. We then create a portfolio designed to protect their current wealth while looking to take advantage of growth opportunities. This is where our third-party active managers play a critical role.
As part of the process, having clients gain more insight into their risk tolerance and attitudes toward investments is very important. I work through some key questions with clients:
How would you describe your investment knowledge and experience?
Do you know where and how your money is being invested currently?
What happens to your overall financial outlook if the value of your investments drops significantly?
How much could your investment portfolio drop before you would feel the need to get out of the market?
We have the ability to construct portfolios that can address people's needs appropriately all along the spectrum of risk tolerance. I believe this managed approach, combined with our concern for the client's values in their investments, presents a powerful story for our client base as well as our future prospects.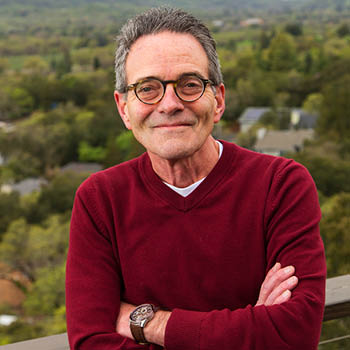 Mark Tevebaugh is a registered investment advisor with NEXT Financial Group and president of Tevebaugh & Associates. Based in both Florida and California, Mr. Tevebaugh's practice focuses on helping clients "align their passions and values with their investment philosophy."
Mr. Tevebaugh has undergraduate degrees from North Carolina State University in horticulture and landscape architecture and from Piedmont Baptist College in business with a concentration in education. Mr. Tevebaugh entered the financial services industry in 1986 after owning a successful interior-landscape-design firm. He currently holds his life, health, and disability and long-term-care insurance licenses, as well as his Series 6, 7, 63, and 65 securities licenses.
An educator at heart, Mr. Tevebaugh enjoys teaching his clients about financial planning and values investing. He has taught many seminars at local private colleges and churches on successful money management and stewardship.
Mr. Tevebaugh lives in Sonoma, California, with his wife, Debbie, and their two Chihuahuas, Ollie and Gracie. He is a member of the National Association of Insurance and Financial Advisors, Kingdom Advisors, and the National Association of Life Underwriters.
Disclosure: Securities and investment advisory services offered through NEXT Financial Group Inc. Member FINRA/SIPC. Tevebaugh & Associates is not an affiliate of NEXT Financial Group Inc.
Photography by Frederic Neema