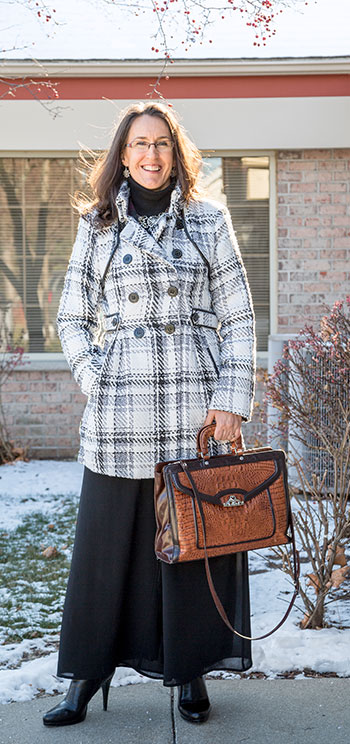 One of the wonderful advantages of working with our firm is the emphasis on marketing. If I am not talking to people and meeting with them on a consistent basis, then I'm not growing my business. We have a saying at our firm: "3 + 3." This is a mental reminder that a person sitting within three seats of you virtually anywhere could possibly use your help with financial matters­—and that it is important to reach out to a new contact within three days. Those simple thoughts are a constant prompt that we are almost always in a position to build our networks.
Our office then helps us take this networking to the next level by focusing on education. We hold seminars on average once a month and invite individual questions and personal follow-up visits. The third-party asset managers we have access to have come in to share updates on the economy and their strategies. We have had a special seminar on what is important to women in investing and retirement. We have also covered Social Security planning and how to work within governmental programs.
The firm will advertise these and promote them to clients and their guests. It is far from a hard-sell presentation, but rather it is very effective in reinforcing current client relationships, getting our name out there, and generating new prospects.
I also think it is very important to be networking within the organizations that are important to me on a personal level. This includes business organizations, my college alumni group, volunteer groups, the YMCA, and so forth. I am an avid cyclist and have made several valuable contacts through biking.
The point is not to present oneself always in a sales mode, but to acknowledge that we offer a highly professional service that the overwhelming majority of our clients find very valuable. It is important to gracefully let people know that you are in the advisory business and available for any sort of discussion if that is of interest to them.
Disclosure: Securities and advisory services offered through Harbour Investments Inc. Member FINRA/SIPC. There is no guarantee that active management will outperform a buy-and-hold approach to investing. Investing involves risks, including the potential loss of principal. Past performance is no guarantee of future results. Please note that individual situations can vary. Therefore, the information presented here should only be relied upon when coordinated with individual professional advice.
This article first published in Proactive Advisor Magazine on Jan. 22, 2015, Volume 5, Issue 3.
Photography by Sarah Stathas

As wealth management becomes increasingly holistic, more advisors are either enlisting the help of a certified financial therapist or enhancing their own communication and empathetic skills—or both.What do you do when clients agree to a financial plan and timetable...

While recent economic news is encouraging, no one has a crystal ball as to the market's future performance. There is no better time to make sure clients' risk-management plans are in place.In a recent Proactive Advisor Magazine article, the author (a successful...

According to the Q2 tracking study conducted by The Conference Board and The Business Council, CEO confidence has reached the highest level since the study started in 1976. The press release from The Conference Board reports CEO confidence "improved further in the...

Article highlights Inflation is not a one-off change in the price level caused by a short-term distortion to protect profit margins but is a persistent acceleration in prices. Pundits who are talking incessantly about the "Roaring Twenties" never tell anyone that for...