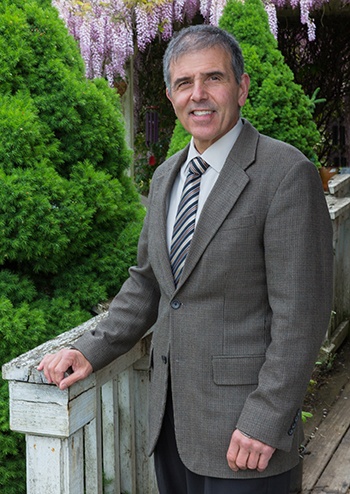 The focus of my practice will always be providing core financial and investment planning for individuals and families. Moving to the advisory model over the years has gone very well, and I am pleased with the number of new clients that have been introduced to me through referrals. I am considering adding another advisor to my practice, or possibly additional administrative and technical support, to help handle the workflow with current and new clients.
However, I am also working in three specific areas to facilitate further practice growth. The first is continuing to increase my presence in the small-business segment. I provide consultative services on benefits plans, usually focusing on retirement plans. This can lead to offering other personal financial and investment planning services to the owner of a business, so there is a dual benefit to this market.
The second is a relatively recent development. Working with third-party investment managers, I am able to offer clients direct management of their retirement accounts through what is called a self-directed brokerage account. That is very attractive to both younger and older clients, as they can receive professional money management of their chief retirement asset, rather than rely on their own instincts for portfolio allocations. While they may be extremely capable in their own careers, they usually do not have the time, knowledge, or confidence to feel they are keeping their investments on the right track—especially in terms of risk management during market downturns. This has proven to be very popular, especially for clients who work for the government or other nonprofits. It can be a valuable resource in the form of separately managed accounts for participants in 401(k), 403(b), or 457 plans.
I am very excited about the third area, as are many of my clients. I like to call this life-affirming or values-based investing, which consists of socially responsible investing (SRI) and faith-based investing strategies or funds. Many clients are concerned with the types of companies their investment dollars are supporting and would like their portfolios better aligned with their principles. In my experience over the years, the feeling in the investment community was that this would mean sacrificing investment performance. I believe that is not the case. Companies that perform well on environmental, social, and governance factors can produce very competitive investment returns. One of the investment managers I work with offers actively managed strategies in the SRI and faith-based areas. This means clients can have investment strategies that are both risk-managed and values-based working in their portfolios.

The small-business segment provides opportunity for both benefits consultation and personal financial and investment planning.
Self-directed brokerage accounts allow for professional third-party management of clients' retirement assets.
The popularity of SRI and faith-based investment strategies can facilitate practice growth for advisors.
Disclosure: Securities and investment advisory services offered through Innovation Partners LLC, member FINRA/SIPC. Innovation Partners LLC and their representatives may not offer legal or tax advice. Individuals should consult their tax or legal professionals regarding their specific circumstances.
Photography by Joni Kabana

As wealth management becomes increasingly holistic, more advisors are either enlisting the help of a certified financial therapist or enhancing their own communication and empathetic skills—or both.What do you do when clients agree to a financial plan and timetable...

While recent economic news is encouraging, no one has a crystal ball as to the market's future performance. There is no better time to make sure clients' risk-management plans are in place.In a recent Proactive Advisor Magazine article, the author (a successful...

According to the Q2 tracking study conducted by The Conference Board and The Business Council, CEO confidence has reached the highest level since the study started in 1976. The press release from The Conference Board reports CEO confidence "improved further in the...

Article highlights Inflation is not a one-off change in the price level caused by a short-term distortion to protect profit margins but is a persistent acceleration in prices. Pundits who are talking incessantly about the "Roaring Twenties" never tell anyone that for...