Cathy Jackson, CKA • East Fallowfield, PA
Beacon Financial Group, LLC • NEXT Financial Group, Inc.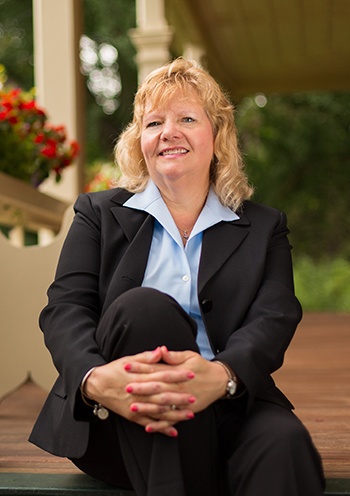 My primary goals for my clients are to help them become better stewards of their finances and to help them develop a holistic financial plan that will lead to better financial outcomes in the future. This is particularly true of clients who are preparing for retirement or already in retirement, who often have significant concerns about their readiness for that phase of their lives.
My faith is an integral part of my life, my family, and how I relate to people in all ways. It is only natural that this perspective carries through to my advisory practice. I am a Certified Kingdom Advisor, which means I have been trained in delivering financial advice from a biblical worldview and helping people responsibly steward their financial resources. I have also established a nonprofit organization, Beacon of Knowledge Ministry, which is committed to financial education for individuals who are seeking a faith-based perspective on managing their finances.
I receive a great deal of satisfaction in reinforcing family values, helping individuals put their faith into action, and providing faith-based financial education. I do this in several ways:
I host client workshops where clients may freely invite friends, family, or associates to join them and hear about fundamental financial principles delivered from a faith-based perspective. Topics might include areas such as managing risk in their financial lives. This could include longevity risk, inflation risk, market risk, the risk of an income shortfall in retirement, or the risk of not having proper health-care coverages. We talk about how these risks can be better managed.
When I first started developing my client base, I wrote a seminar called "Financial Strategies for Women" and had it copyrighted. My mother inspired me to do this. She let my father handle all of their financial affairs, and I was concerned that she needed to fully understand the family's big-picture finances. These workshops have been a great success. I continue to offer the program once a year and limit it to 20 women. I usually have a waiting list that I carry over to the next year.
Through Beacon of Knowledge Ministry, I will meet with many different types of groups that are interested in hosting a program on faith-based financial education principles. Typically, these are church groups or some other nonprofit organization, though I do also periodically hold educational talks in the workplace.
Though these efforts are geared toward faith-based financial education in a broad sense, many individuals find they would like to learn more and have a personal consultative session with me. Over time, I think these programs provide a great learning opportunity for many people and a way to gain exposure for our firm.

Host client workshops where clients may invite guests to learn about financial principles.
Help clients become better stewards of their finances, leading to successful outcomes.
Provide faith-based financial education and planning, allowing individuals to put their faith into action.
<div style="width: 100%; height: 1px; margin-top: 5px; background-color: #515152;"></div>
Disclosure: Securities and investment advisory services offered through NEXT Financial Group, Inc., member FINRA/SIPC. Beacon Financial Group, LLC, is not an affiliate of NEXT Financial Group, Inc.
Photography by Michael Branscom

Steven Heiman • Wichita, Kansas​Cooper Malone McClain Inc.Read full biography belowProactive Advisor Magazine: Steve, how do you see your role in working with clients?​While I work with many clients on their total financial picture, I see myself as more of an...

Top-performing financial advisory teams know that success is an ongoing process. They seek out opportunities to learn and share with each other, implementing best practices and effective drivers of growth.[dropcap style="font-size: 60px; color:...

​espite the threats emanating from the banking sector last week, equity markets handled the uncertainty with surprising weekly strength. Amid heightened volatility, the S&P 500 registered a weekly gain...

he calendar year 2022 was difficult to navigate for most asset classes. To put it in perspective, it was the first calendar year on record that saw the S&P 500 Index and U.S. 10-year Treasury bonds both...