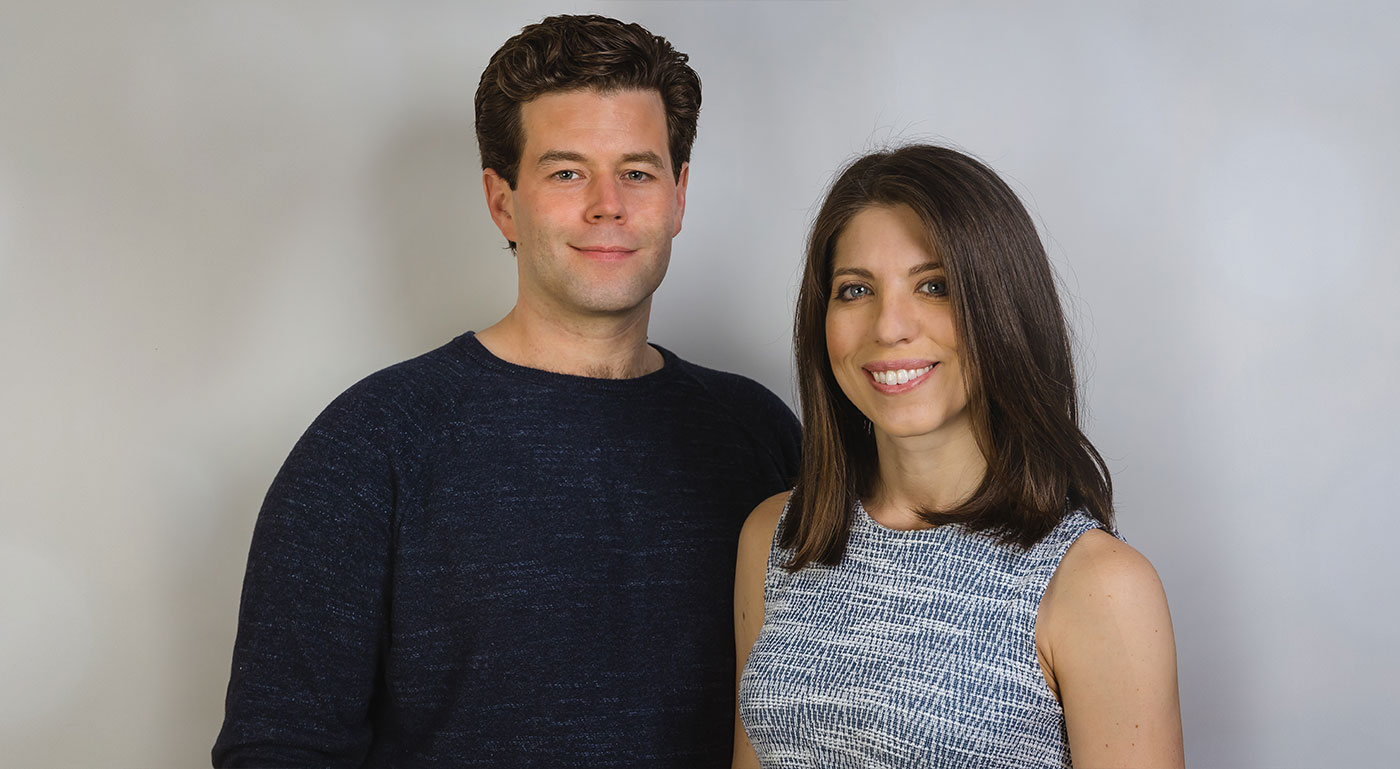 Benjamin and Kristen Barbour
People often ask me if the name of our firm, Fountainhead Wealth Advisors, is related to the famous book. While I found the book compelling, it really was not the inspiration for our firm's name. The definition of "fountainhead" is "a principle source or origin." I thought that fit well with our goal of redefining wealth management and representing the primary resource for helping to guide clients in their financial journey.
Our mission is to provide our clients with an integrated, synergistic approach to wealth management, recognizing that modern wealth management should be far more than just the traditional approaches to investments or other financial instruments.
Our integrated planning process is designed to organize, simplify, and optimize all the crucial pieces of a client's financial life—taxes, business, investments, real estate, insurance, retirement, estate planning, and philanthropy. We take a holistic approach for each client by establishing a baseline understanding of their finances and aspirations and then leverage our years of experience, sophisticated technologies, and advanced planning strategies to design a custom plan for each client.
We speak to clients about four broad and easy-to-understand conceptual areas in the planning process: growing, protecting, giving, and living.
Growing refers to helping clients build wealth over their specific time frame and in accordance with their risk profile. This includes portfolio design, investment manager due diligence and monitoring, an objective fee-based investment approach using third-party specialist managers, and strategic and tactical diversified asset allocation using both active and passive solutions.
Protecting is all about helping clients have effective risk management across many areas of their financial lives. This might include asset-protection consulting; eldercare planning; and insurance consulting across needs such as life and disability insurance, employee benefits, and long-term-care insurance.
Giving encompasses a range of planning issues under the broad umbrella of effectively providing for the future of people or charities that are most important to our clients. These areas may cover estate and legacy planning, family wealth counseling, special needs planning, and charitable planning.
Living refers to developing a well-constructed and comprehensive approach to effectively managing a client's budgeting, cash flow, and tax strategies; funding key priorities; and planning for future income needs. Our services include planning for educational funding, executive compensation, and retirement income.
While the COVID-19 pandemic has been challenging for everyone, we believe we have been able to continually deliver on our values and high standards of client service over the last year. We have always had a good percentage of our client base located in geographically dispersed areas. We embrace technology, and that has been especially important with everyone basically operating remotely. Developing a technology stack that provides the ability to effectively host virtual meetings and events, providing secure document sharing and account aggregation, and utilizing other technology tools for conducting business remotely have been advantageous during this period.
Disclosure: Securities offered through Kalos Capital Inc., member FINRA & SIPC. Located at 11525 Park Woods Circle, Suite 280, Alpharetta GA, 30005. Telephone 678-356-1100. Investment advisory services offered through Fountainhead Fiduciary LLC. Insurance products and services offered through Fountainhead Insurance Agency LLC. Fountainhead Fiduciary LLC and Fountainhead Insurance Agency LLC are not affiliated with Kalos Capital Inc.
Photography by Waters Photography

As wealth management becomes increasingly holistic, more advisors are either enlisting the help of a certified financial therapist or enhancing their own communication and empathetic skills—or both.What do you do when clients agree to a financial plan and timetable...

While recent economic news is encouraging, no one has a crystal ball as to the market's future performance. There is no better time to make sure clients' risk-management plans are in place.In a recent Proactive Advisor Magazine article, the author (a successful...

According to the Q2 tracking study conducted by The Conference Board and The Business Council, CEO confidence has reached the highest level since the study started in 1976. The press release from The Conference Board reports CEO confidence "improved further in the...

Article highlights Inflation is not a one-off change in the price level caused by a short-term distortion to protect profit margins but is a persistent acceleration in prices. Pundits who are talking incessantly about the "Roaring Twenties" never tell anyone that for...