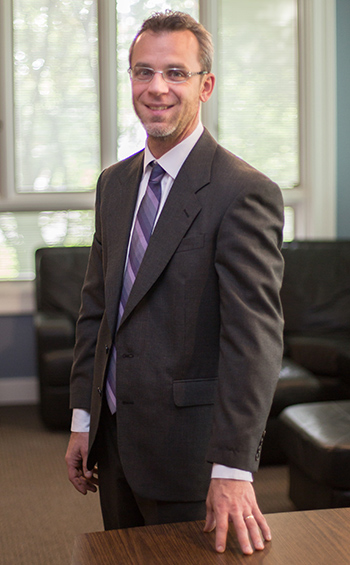 Because of our focus on building client relationships, we are fortunate as a firm to have a robust client base. Many of our new business prospects come from referrals from current clients. Of course, we are always trying to add well-qualified new clients who are a good fit with our firm. Here are three simple and effective practices that I use to help build our firm's client base:
1. Make a strong first impression on prospects and new clients. One of the most efficient ways to grow is to have a good closing rate after introductory meetings with potential new clients. To make a positive and deep impression on prospects, I try to assure them that we understand their financial needs are unique and require a plan tailored just for them. I take copious notes during a first meeting. Within 24 hours, I send them an email that summarizes our discussion and potential next steps. People appreciate this attention to detail and dedication to client service.
2. Show appreciation to current clients who refer to the firm. Whenever a current client provides a referral to a friend, associate, or relative, we immediately send the client a thank-you note that includes a small gift card. It does not matter if the prospect takes a meeting with us. We just want to show our appreciation for the client's thoughtfulness. I know this simple gesture goes a long way.
3. Reach out to clients of acquired firms. Over the past several years, we have purchased three small practices from retiring advisors and, in one case, from the estate of an advisor who had passed away. These practices had been around for quite some time and had a number of life-insurance-only clients. We reached out to the clients of those firms and introduced our full-service advisory capabilities. While not everyone will be interested in the financial and investment planning that we offer, it has been a very worthwhile effort. As we develop those clients who are interested and work hard on their behalf, they, in turn, become a source for additional referrals.
Disclosure: Securities and investment advisory services offered through Ameritas Investment Corp. (AIC), member FINRA/SIPC. AIC is not affiliated with Proactive Advisor Magazine (PAM) or United Professional Advisors (UPA). Additional products and services may be available through UPA that are not offered through AIC.
Photography by John Clark