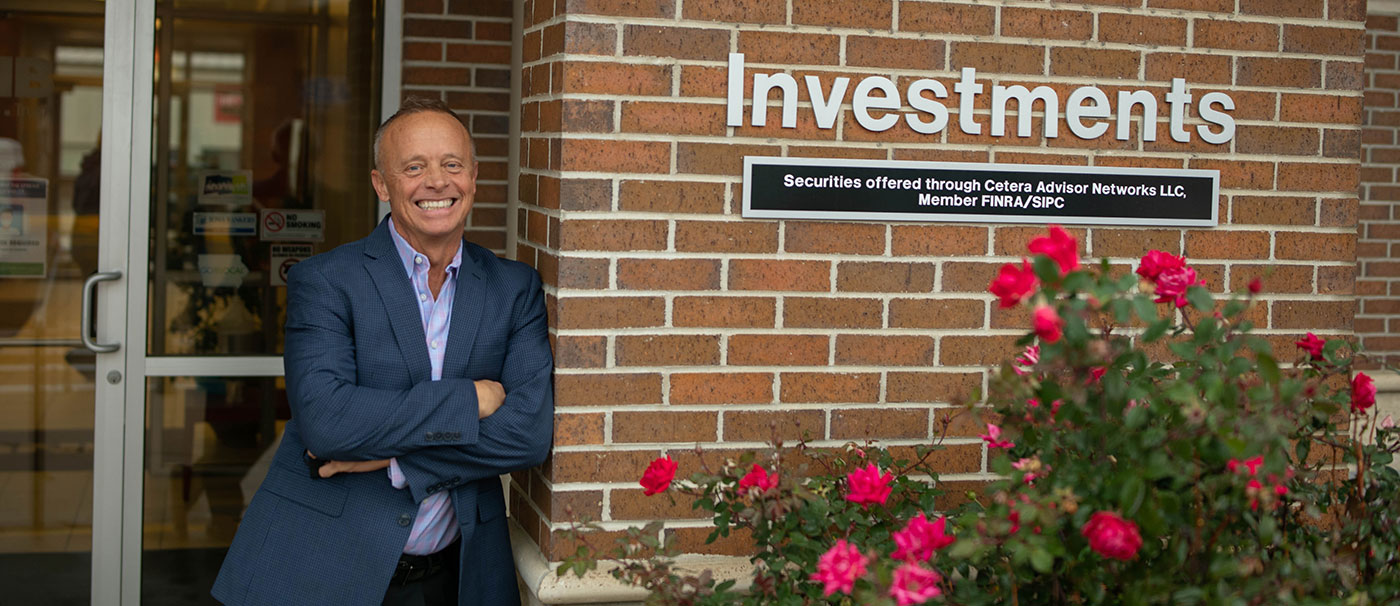 My goal in financial planning is simple, but important. I want to put 100% of my focus on being a trusted and highly knowledgeable resource for my clients as they address their financial goals over the long term. To this end, I decided many years ago to commit myself to continuing education and training, such that I can bring strong skills and a high level of professionalism to the financial-planning process.
I became a Certified Financial Planner professional and have also earned a master's degree in personal financial planning from the College for Financial Planning. I also studied for and earned the designation of Behavioral Financial Advisor. This latter study reinforced my belief that nothing is more important than helping clients set clear goals and expectations for their financial, investment, and risk-management plans.
I have found three tools to be very helpful in goal setting and helping clients to manage their investment expectations:
I use a tool developed by MoneyGuidePro called "The Retirement Lifestyle Workbook." This is something I provide to a client before our first formal planning session to help them and their spouses define broad outlines for their future financial—and lifestyle—goals and objectives. This is a user-friendly piece, defining goals in practical terms, such as planning for college education, purchasing a vacation home, charitable giving, or legacy wishes. It helps provide a starting point for understanding a client's current financial situation and how they might envision their lifestyle in retirement. Additionally, it encourages clients to think about goals in terms of priorities, setting up the hierarchal categories of needs, wants, and wishes. When they have completed the workbook, we can use that as a basis for a more thorough goal-setting and financial discovery session.
My broker-dealer also has an excellent tool called AdviceWorks. This is an easy-to-use digital platform that allows clients to work more closely with me and to effectively see all of their finances in one place. AdviceWorks has four main capabilities:



By linking investment and bank accounts, mortgage, real estate, and other assets and liabilities, AdviceWorks offers clients a holistic view of their financial situation. This makes it easier for both the client and me to see their total financial picture at a glance.
It lets clients securely share documents, making it far easier to update their financial profile and financial plan. This is a great feature to allow for easier ongoing collaboration.
AdviceWorks facilitates the process of helping clients update their financial goals and to track their progress against them.
It also functions as a permanent digital vault for all of a client's important financial data. This helps clients stay organized and allows both spouses to be able to easily view or add to financial data.

The third tool is something that I have started to use relatively recently. One of our third-party investment managers has a digital system that allows me to help clients set investment expectations based on their personalized portfolio that is managed by that firm. The process sets realistic and customized benchmarks in a user-friendly, color-coded chart. Clients can see their progress against their specific investment goals, not a meaningless market benchmark. They can easily tell if they are on track with their investments with this manager, or if they are over- or underperforming. This also provides the manager and me with an "early warning system" should any aspect of their portfolio performance require close attention or revisions to their allocations. Clients have responded very positively to this feature.
The net result of using all of these tools as part of the planning process is to help clients gain greater clarity on their overall goals and their progress toward reaching them. They help build further upon the collaborative nature of our relationship, strengthening our team approach to their financial journey. I can see the data and results of all of these tools, helping me to do a better job in navigating throughout the ongoing financial-planning process.

Continuing education and training can greatly enhance an advisor's professional knowledge base.
Clients respond well to digital tools that can help them establish planning goals, monitor their progress toward their objectives, and consolidate their financial information.
Disclosure: 510 F Ave., Grundy Center, IA 50638. (319) 825-4688. Securities and advisory services offered through Cetera Advisor Networks LLC, member FINRA, SIPC, a broker-dealer and registered investment advisor. Cetera is under separate ownership from any other named entity. Investments are: Not FDIC/NCUSIF insured; May lose value; Not financial institution guaranteed; Not a deposit; Not insured by any federal government agency. All investing involves risk, including the possible loss of principal. There is no assurance that any investment strategy will be successful.
This article first published in Proactive Advisor Magazine on November 19, 2020, Volume 28, Issue 7.
Photography by The Farmer's Daughter Photography




Quantitative analyst Rob Hanna discusses implied versus realized volatility and how their relationship may have impacted VIX levels the past two years.