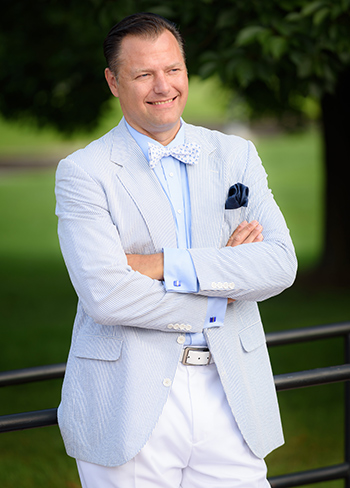 Ihave found that having a proactive strategy in place for communications with clients pays dividends in multiple ways—three in particular.
First, when clients hear from their advisor on a regular basis it indicates the value placed on that relationship and reinforces that the advisor is there to help them in any way possible.
Second, it simply opens the door to a two-way street of communication, and clients will feel more comfortable sharing any news or events in their lives that may affect their finances.
Third, it encourages relationship-building that goes well beyond client review sessions.
My goal is to have 18 client touches per year. Our firm tries to achieve that in several different ways:
Quarterly reviews with clients, one of which is an annual review.
Monthly newsletters with educational content and quarterly investment management updates.
Special notes to clients for their birthdays and holidays.
Several client appreciation events each year, including our annual holiday party and things like special movie screenings.
Ad hoc communications via phone or email regarding important events in their lives or just to catch up on things.
The bottom line is that each client and family presents a different financial-planning puzzle to solve, and the most effective way to do this is to work together in a consultative fashion. This cooperation does not end once a plan is in place. It is crucial that both parties communicate regularly to ensure that the plan is effective, and to make changes when life changes—whether that involves a birth, retirement, moving a residence, financial market turmoil, losing a job, inheritance, a death, or any other event that could have a financial impact. The most satisfying aspect of my career comes from understanding and helping others—this drives everything we do on behalf of our clients. Having open and regular communications facilitates this greatly.
Disclosure: Registered representative with and securities and investment advisory services offered through Founders Financial Securities, LLC. Member FINRA, SIPC, and registered investment advisor.
This article first published in Proactive Advisor Magazine on Oct. 12, 2017, Volume 16, Issue 2.
Photography by Kurt Holter