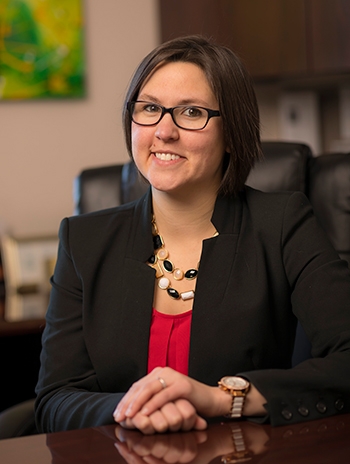 O
ur practice focuses on underserved segments of our area who may have distinct financial-planning needs, such as women; members of the LGBT community; and people in transition, such as those who have recently lost a spouse or changed careers.
When a major life change occurs for someone, I think they need the financial guidance of an advisor who has helped people in similar situations adapt and move forward with confidence. For our firm, it is all about making clients comfortable, educating them on options for their financial situation, and putting the focus on a positive financial-planning experience for a client where they can take control of the final decision-making. Their financial needs are our central focus, but we want to respect and support their emotional perspective.
The financial-planning needs of members of the LGBT community, in particular, can be sensitive or difficult, so it's important to build a strong advisor-client relationship that is transparent and open on both sides. I work hard to build trust from the beginning of my relationship with clients. One of my goals in serving the LGBT community is to provide that open space where a client does not have to feel that someone will question their lifestyle or orientation.
Financial-planning situations for members of the LGBT community can be complicated. They can include the financial stress of planning for their family structure, including adoptive children or children from a previous marriage. There might be unique beneficiary-designation issues in the area of legacy planning. Each circumstance must be addressed with rigorous adherence to sound financial-planning practices and a deep sensitivity to the emotional needs of individual clients.

Make the client feel comfortable.
Educate them on options for their financial situation.
Be positive and help the client take control of the final decision.
Provide an open space where the client does not feel pressured.
Disclosure: Securities and advisory services offered through LPL Financial, a registered investment advisor, member FINRA/SIPC. Laura Mossakowski, LLC, is not affiliated with LPL Financial.
Post-publication note: Ms. Bonde has been registered with OneAmerica Securities Inc. since 2018.
Photography by Mike Roemer