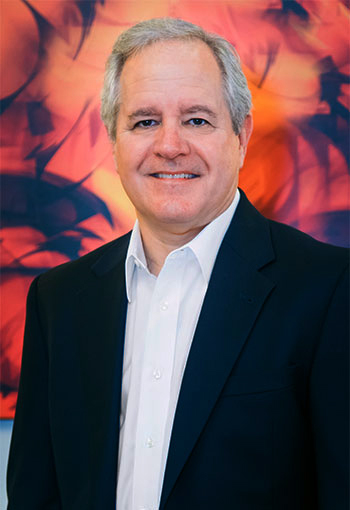 There are many intangible factors at play in successfully growing a practice, starting with the level of service you bring to clients, the trust factor, and how well you do in meeting the needs of each client. We speak about four factors on our website: integrity, knowledge, service, and respect. If you deliver consistently on all four of these, you pretty much guarantee that clients will be willing to refer you to their friends, family, and associates. The vast majority of our business growth has come directly from referrals by current clients.
There are also several tangible things we have implemented that have contributed to our advisory practice growth. Here are four examples:
When we began the firm, we focused on creating and managing retirement plans for companies or organizations. This has been a strength of the practice, and it enables us to serve the business needs of a company. It also provides an introduction to our wealth-management services, which ultimately deliver greater revenues for us. A few years ago we brought an experienced retirement-plan professional into the practice. This frees up more of my time to devote to the wealth-management side of the business. We work collaboratively with many clients, and that has been a very successful element of our practice.
We have a strong group of client-relationship managers. They spend a lot of time with clients on day-to-day questions and a variety of planning issues, receiving many accolades from clients for their work. This has been a big contributor to our ability to grow the practice, as I am able to focus on relationship-building and big-picture strategic issues.
Our other major segment focus, other than retirees and business owners, is in the health-care field. We work with a range of different physician practices, larger health-care facilities, and across many different health-care segments. This is an attractive area because there are usually higher-net-worth clients involved. But it is also a great segment to work in because we share many of the same values. We have come to understand the client mindset in the health-care field—their behavioral finance tendencies, if you will—and that has translated into many referrals from satisfied clients.
We run a fee-based practice primarily using managed accounts and third-party money managers. This has provided investment strategies for our clients that are suitable for their objectives and goals. It also allows me to concentrate on our overall investment decision-making and recommendations. I select and manage the managers and focus on developing client portfolio allocations and strategies that are appropriate for our clients' needs.
Disclosure: Securities offered through LPL Financial. Member FINRA & SIPC. Investment advice offered through Independent Financial Partners (IFP), a registered investment advisor. IFP and Garnett Retirement Group are separate entities from LPL Financial. There is no guarantee that a diversified portfolio will enhance overall returns or outperform a nondiversified portfolio. Diversification does not protect against market risk. No strategy, including asset allocation, assures success or protects against loss.
Photography by Stephanie Hayes