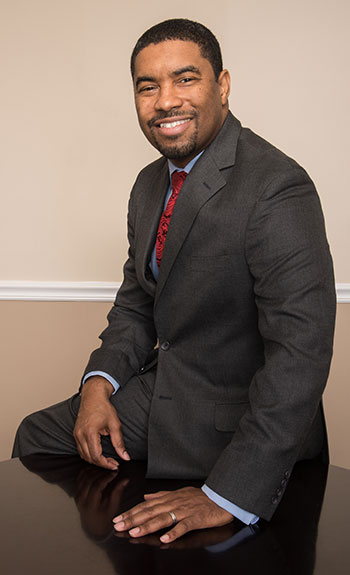 I do a lot of prospecting the traditional way, receiving referrals from current clients. I also enjoy hosting small social gatherings. I will ask a current client if they know anybody they would like to invite, whether it is for a ballgame, concert, play, or other activity. This is low-key, and I am just trying to expand my network for future outreach.
I have two distinct target groups for my business development efforts: (1) small-business owners, executives, and corporate employees who have had long careers and will be rolling over significant pension or 401(k) money, and (2) young professionals who are in the accumulation phase. The younger group is attuned to technology and using the internet for information, and the older crowd is catching up.
I use LinkedIn as a virtual business card. I look at it in a couple of different ways. If you view my profile, I have an on-demand presentation and seminar. If someone is interested in learning more about financial planning or retirement and getting some free information, they can click on a couple of links and go through 15-minute webinars.
I post new information or articles frequently, so people can see some consistent and worthwhile content. I also have a couple of videos of my financial-planning process and how our firm works with clients via the use of technology to enhance the client experience.
These are all things that clients or prospects may not really be aware of and can prompt their interest in speaking with me. They also help position my credibility as a financial advisor, taking advantage of the latest technology in the industry. Too many prospects have read the same tired and outdated material, and often they really do not even know the right questions to ask. The items that I display typically provide education in a way they have not seen before, and that provides a marketing edge for our firm.
The real beauty of LinkedIn and other social media is the use of logarithms to help direct people to your site or profile. I actively look to reach out to connections who may know someone that I want to connect with. I am also now experimenting with some marketing campaigns via LinkedIn that may prove very worthwhile. By doing these things, LinkedIn has become a form of an active sales tool and a relationship manager.
Disclosure: Householder Group Estate and Retirement Specialists LLC advisors are registered representatives with and securities offered through LPL Financial, member FINRA/SIPC. Investment advice offered through Householder Group Estate and Retirement Specialists LLC, a registered investment advisor. Householder Group Estate and Retirement Specialists, LLC and Ridley Wealth Strategies are separate from LPL Financial.
This article first published in Proactive Advisor Magazine on May 21, 2015, Volume 6, Issue 8.
Photography by Mike Morgan

Individuals and families guided through the financial-planning process see wealth-building benefits, as well as an enhanced sense of financial security. It is critical for advisors to clearly articulate their specific financial-planning approach in working with...

Financial advisors often use sports analogies when educating clients about investment concepts. Football offers many valuable principles that relate well to active investment management.t's hard to believe...

The University of Michigan's Index of Consumer Sentiment fell to 66.8 for November, according to preliminary data released Friday, Nov. 12. According to CNBC, "That was the lowest since November 2011 and well below the Dow Jones estimate of 72.5. October's reading was...

The Federal Reserve today [Nov. 3] announced the (much-overdue) start of tapering, which means it will continue to increase the size of its balance sheet, but not quite as fast. Starting later in November, the Fed will reduce its monthly pace of asset purchases to...