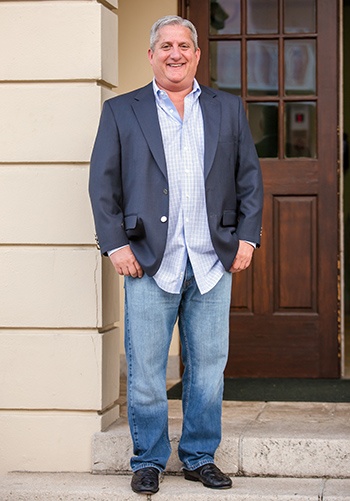 Our company, Service Planning Corporation (SPC), has been in business since 1990 and is known for its capabilities as an employee-benefits and financial-services consulting firm throughout Florida and other areas.
We serve both the business and individual markets, providing a wide range of insurance, retirement, investment, and benefits products and services. I approach the commercial market as a business consultant, and I am driven to help clients formulate and implement strategies that will meet their company's specific needs.
I am proud that our growth in the commercial market is driven by referrals from clients. That has also helped us grow our individual practice. I believe that current clients recognize the positive attributes of our firm, and I know that they contribute to our strong business retention. These include factors such as our professional knowledge and experience, transparency, commitment to being proactive, and our goal of providing best-in-class service.
We have a tight-knit staff at SPC, and I like to think that we treat each other as we would treat our own family members. We work toward the common goal of serving our clients and focus on creating high levels of client satisfaction that lead to long-term business retention.
In addition to these factors, we have several specific operating practices that help foster client retention:
We proactively schedule regular reviews with our clients based on their needs.
We emphasize building a desirable workplace environment and the opportunity for individual employee growth. Our average employee tenure is over 10 years, and clients appreciate our low employee turnover rate.
We sponsor periodic client seminars, webinars, and appreciation events.
We publish a quarterly client newsletter and provide timely regulatory and market updates. We invest heavily in technology and information systems.
We try to respond to all client inquiries within one business day, track status in our sophisticated client management system, and provide regular updates to clients.
Although each client is assigned to a lead account manager, we work as a team. All employees are eligible for a quarterly bonus that is calculated based on several factors, including client satisfaction and business retention.

Focus on proactivity and service excellence to drive client satisfaction and retention.
Encourage the firm's employees to be a stakeholder in business retention success.
Develop operating guidelines that foster strong communication and information-sharing with clients.
Disclosure: Securities offered solely through Ameritas Investment Corp. (AIC). Member FINRA/SIPC. AIC and Service Planning Corporation (SPC) are not affiliated. Investment advisory services offered solely through 20/20 Capital Management Inc. AIC and SPC are not affiliated with 20/20 Financial Advisers LLC or 20/20 Capital Management Inc. Additional products and services may be available through 20/20 Financial Advisers or 20/20 Capital Management Inc. that are not offered through AIC. Representatives of AIC, 20/20 CMI, or 20/20 FA do not provide tax or legal advice. Please consult your tax advisor or attorney regarding your situation. Rick Magill, SPC, AIC, 20/20 CMI, & 20/20 FA are not affiliated with Proactive Advisor Magazine.
Photography by Jennifer Jones

Steven Heiman • Wichita, Kansas​Cooper Malone McClain Inc.Read full biography belowProactive Advisor Magazine: Steve, how do you see your role in working with clients?​While I work with many clients on their total financial picture, I see myself as more of an...

Top-performing financial advisory teams know that success is an ongoing process. They seek out opportunities to learn and share with each other, implementing best practices and effective drivers of growth.[dropcap style="font-size: 60px; color:...

​espite the threats emanating from the banking sector last week, equity markets handled the uncertainty with surprising weekly strength. Amid heightened volatility, the S&P 500 registered a weekly gain...

he calendar year 2022 was difficult to navigate for most asset classes. To put it in perspective, it was the first calendar year on record that saw the S&P 500 Index and U.S. 10-year Treasury bonds both...