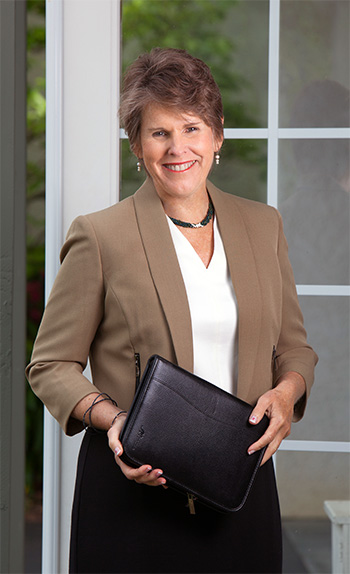 After spending many years working in real estate, I launched a new chapter of my career by affiliating with Transamerica Financial Advisors Inc. (TFA) and World Financial Group (WFG) Inc. in 2012. I feel privileged to help individuals and families who are often overlooked by the financial-services industry. I have the opportunity to help others overcome the obstacles they feel might be keeping them from reaching their goals.
I have been working in the financial industry in one form or another for over 25 years, so taking the next step was a natural progression in my career. The tipping point was the encouragement and recruitment by some very experienced WFG advisors who wanted me to open a branch office in our area. We have plans to open many new branches over the next several years in California. I will be advising my own clients, recruiting and guiding advisors, and managing the entire operation. It is very exciting, and my plate is going to be full.
I have just finished settling into our first real brick-and-mortar office facility. I have many priorities, but jobs one and two are to offer excellent service to our current clients and to grow the immediate client base for our first territory.
I have several ideas on how to do that:
Deliver on my personal philosophy. I have always been both an entrepreneur and someone who cares deeply about helping people. Those two qualities are exactly what this position requires. I want to bring financial advice to average Americans who are underserved by our industry.
Become "referable." This means doing a good job, following through, and being a source of information and education. I have a good, long-standing reputation in the community and a large network. I want clients to feel comfortable helping me to convert that network into real prospects.
Build our office into a place known for education. In just one week in March of this year, we held five different informational events. We intend to do many more events over the course of the year. Some will be pure education by our staff and other senior advisors for clients and prospects, others will be for recruiting purposes, and some will include third-party experts speaking on important financial and planning topics.
Empower women on their financial paths. This is a very special area to me. Whether it is a young career-oriented person just starting out or an older widow who needs guidance, we want to be there with the information they need.
Stay deeply involved in the community. I am a member of several organizations and enjoy meeting new people and giving back to the community. This is networking that is fun but that can also turn into a business opportunity. Several groups I belong to are specifically concerned with women's initiatives.
Recruit highly motivated individuals of all types. The last thing I want to do is try to make a new recruit into a mirror image of myself. We will guide them on the nuts and bolts of the industry, and provide close support. But I want individuals who have their own unique strengths that they can bring into our business model.
Disclosure: Gretchen Ricker is a Registered Representative and an Investment Advisor Representative with Transamerica Financial Advisors Inc. (TFA). Securities and Investment Advisory Services offered through TFA, Transamerica Financial Group Division, member FINRA, SIPC, and a Registered Investment Advisor. Nonsecurities products and services are not offered through TFA.