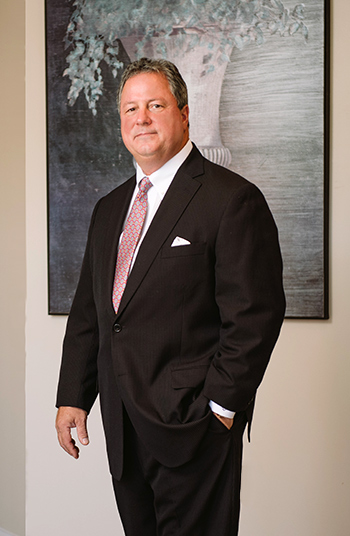 Our firm provides comprehensive financial-planning services to individuals, business executives, and business owners, and we offer many corporate and professional services to businesses.
A core element of our practice is employer retirement-plan services. This primarily involves benchmarking 401(k) plans for small and mid-sized businesses or professional-services firms, such as a group of physicians. Our comprehensive analysis looks closely at all elements of the plan document, including service providers, custodians and fiduciaries, administration and record-keeping, fees and expenses, and investment offerings. This is a robust assessment covering both quantitative analysis and qualitative factors.
We also might become one of the company's 401(k) service providers for education and employee communications, but we have many different types of relationships with various companies. Generally, we will benchmark a company's plan every three years, and we come to understand their plan, their employee base, their corporate culture, and their management style very well. They, in turn, come to appreciate our experience, knowledge, service orientation, and dedication to due diligence.
This can open doors to providing other business services and personal financial planning. The personal and professional financial-planning needs of a business owner can be complex. We offer services such as business continuity planning, planning for a sale or transfer of a business, and executive compensation planning. Our comprehensive executive financial planning can cover everything from retirement planning to cash-management strategies to college funding and legacy planning. We also believe in working closely with a client's other trusted advisors, including attorneys and accountants. This not only provides a valuable service to clients, but it also strengthens our referral network and creates mutually beneficial relationships with other professionals in our area.
Disclosure: Investments and advisory services offered by and through Lincoln Financial Securities Corporation, a registered broker-dealer. Member FINRA/SIPC. Lincoln Financial Securities Corporation is not affiliated with Creative Financial Strategies. Lincoln Financial Securities and their representatives may not offer legal or tax advice. Individuals should consult their tax or legal professionals regarding their specific circumstances. LFS-1961101-113017
This article first published in Proactive Advisor Magazine on January 4, 2018, Volume 17, Issue 1.
Photography by Aaron Moore