I have always valued the concept of collaboration and teamwork, going back to my days working for my father's small floor-covering business when I was in high school. After all, even Bill Gates, Warren Buffett, and Paul Allen have relied on great teams to help execute their business vision!
To effectively serve clients, financial advisors also must rely on others for help. It may be their valued assistant or client-service group, back-office support teams from their broker-dealer, or outside third-party professionals within a particular field of specialization.
In my case, all of the above are very important, though with a slight twist.
I am part of a team with Financial Advocates, which is headquartered in Olympia, Washington. They are the fourth-largest OSJ for LPL Financial and support a network of over 200 independent financial advisors across the nation. When I made the decision to become an independent financial advisor, I was attracted to working under the umbrella of LPL's and Financial Advocate's independent model. Both organizations support advisors with a strong entrepreneurial drive who want to build their own business.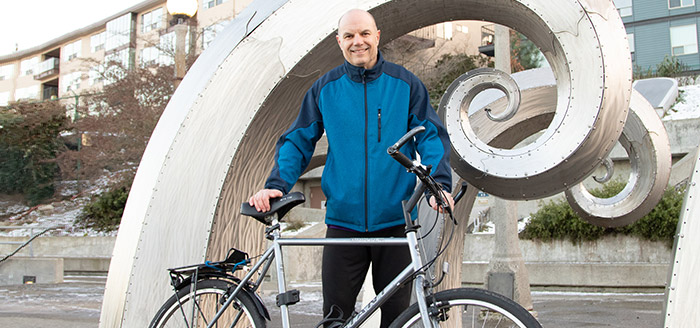 As my OSJ, one of the great things about Financial Advocates is that they allow me to decide how, when, and in what areas I need support. This allows me to have great flexibility and freedom to shape my practice, while being able to rely on them for their experience and knowledge whenever I need it:
They can provide technology support when I have challenges with a new phone system or have difficulty setting up a new router.
If I want to develop a marketing campaign, I can call a marketing specialist to assist with design and implementation. This can include website design, email marketing, video content, and many other services.
The compliance support is very extensive and makes my life so much easier—the hours that are freed up allow me to focus on serving my clients' needs. All account forms, for example, are stored electronically in their SEC-compliant system. The part I like best is I don't have to file it—they do!
Financial Advocates offers very comprehensive administrative assistance and an experienced virtual back-office team. If I have the need to onboard one or more clients, they can engage with the clients and complete the process for me. As a solo shop, when I take a vacation, they can handle incoming phone calls and client contact while I'm away. I can transfer my phone calls and have a real human answer who understands the business and the importance of client service.
We can work together in business-development efforts, especially in defining goals and helping shape a future vision for my practice. We can collaborate and take a team approach to problem-solving when that is needed.
In financial planning for my clients, a resource is available for data input if I choose to use that. For particularly complex planning situations, I know that I can count on being able to receive some valuable input or direction to access further support.
In short, it is a team that I can depend on in many ways.

An OSJ's team of professionals can provide support in areas such as marketing, back-office tasks, technology, and compliance.
Collaborate with the team on business-development efforts and defining practice goals.
For complex financial-planning situations, reach out to the team for support and additional resources.
Disclosure: Securities and advisory services offered through LPL Financial, a registered investment advisor. Member FINRA/SIPC. Financial Advocates is a separate entity from LPL Financial. All investing involves risk including loss of principal. No strategy assures success or protects against loss.
This article first published in Proactive Advisor Magazine on February 28, 2019, Volume 21, Issue 7.
Photography by Brad Kevelin