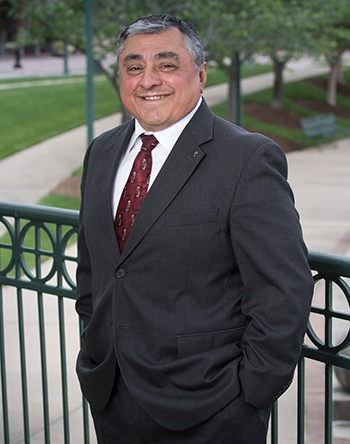 I started working with a practice-management and business coach last year who helped me analyze my client base, set goals for future growth, and create a focus on target segments that represent strong opportunities.
During this process, I found nearly a third of my clients are widowed or divorced—both difficult life transitions that carry specific financial consequences.
I believe many of our clients discovered our firm through word-of-mouth referrals. I think I provide a welcoming and educational atmosphere in client discussions and take the time to truly understand each client's unique needs and future aspirations. I also believe that clients see me as being willing to go the extra mile and help them through difficult circumstances.
For example, last year I worked with two clients who both had spouses with life-threatening illnesses and spent many hours helping them get their financial houses in order. I have also had a good number of clients over the years who have gone through divorces and decided to stay with our firm once the divorce was final.
Working with my coach, we decided it would be a smart idea to develop financial resources for individuals who are going through significant transitions in their lives. There are many scenarios: the death of a spouse, divorce, a career change or re-entering the workforce, planning for retirement, planning for their children's college education, resources for elder care, or coming into an inheritance.
I am working on building relationships with the professional resources that people may need during these transitions. There are the obvious examples of estate-planning lawyers and CPAs. Beyond that, there are other professionals such as real estate or mortgage professionals, employment specialists, bereavement counselors, providers of group support systems, or individuals knowledgeable about the assisted-living process.
I plan to offer educational workshops and will invite outside professionals to attend. The workshops may discuss other practical issues beyond life transitions, such as understanding various insurance options, planning for long-term care, budgeting, avoiding financial scams, or awareness of elder abuse. My goal is to bring value, providing information people can really use. The key is to be able to either help someone personally or lead them to the resources that can help them. I want to provide valuable financial resources and become an advocate for trusted professionals in a variety of fields. I believe those attending the workshops and the professionals who present at them will ultimately become advocates for our firm.

Use a practice management coach to help develop a marketing plan.
Offer financial workshops that provide value to current and potential clients.
Encourage third-party professionals to become advocates for your firm.
Disclosure: Securities and investment advisory services offered through Pathway Financial Planning Inc., a registered investment advisor in the state of Virginia. Insurance products and services are offered through Pathway Financial Services. Pathway Financial Planning Inc. and Pathway Financial Services are affiliated companies.
This article first published in Proactive Advisor Magazine on May 30, 2019, Volume 8, Issue 22.
Photography by Don Monteaux




Quantitative analyst Rob Hanna discusses implied versus realized volatility and how their relationship may have impacted VIX levels the past two years.