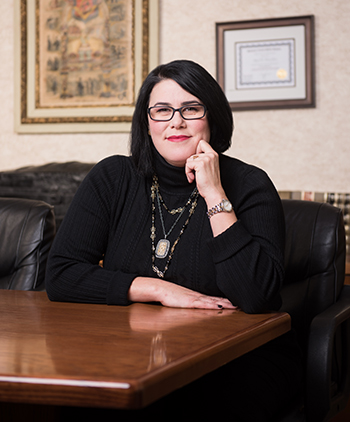 I
market my practice in a number of ways. I am a very high-energy person with a lot of personal and professional interests that all work together to help in developing new clients. Community involvement helps promote business growth, and it is also a good thing to do in the absolute.
My number one principle is to do right by a client, and that will pay off in many rewarding ways. We deliver a number of services to clients in what I call the "three-pronged approach" to retirement planning, estate planning, and life planning. This covers a lot of territory, including services I either provide directly, such as tax services, or refer out, such as estate legal planning, real estate services, or elder care. When you add up the individuals who work directly for me or are continuing partners, there is quite a significant network of cross-referrals being generated that can benefit everyone.
I also think it is important in our business to continue one's education and to share that perspective with clients and prospects. Each year I attend a number of educational events, and in turn, speak at local financial informational events or seminars. I have also appeared in the local media as a guest on several financial radio talk shows. All of this helps me grow in articulating my beliefs and in providing exposure for our firm.
I also have very specific client events that may include potential prospects. Last year on our firm's 16-year anniversary, we held a ballroom dancing gala attended by over 200 people. It was awesome and everyone loved the event. We frequently hold "lunch and learn" events at our office where clients will come in to learn about a new investment product or to discuss an issue relevant to retirement or tax planning needs.
I think the inclusion of all of these types of activities improves our visibility in the community and contributes to the positive word-of-mouth that has helped our practice grow and thrive.
Disclosure: Securities offered through Questar Capital Corporation (QCC), Member FINRA, SIPC. Advisory Services offered through Questar Asset Management (QAM), a registered investment advisor. Legacy Consulting LLC is independent of QCC and QAM.
This article first published in Proactive Advisor Magazine on March 12, 2015, Volume 5, Issue 10.
Post-publication note: As of this update (Aug. 30, 2021), Ms. Avery is registered with LPL Financial LLC.
Photography by Mike Morgan