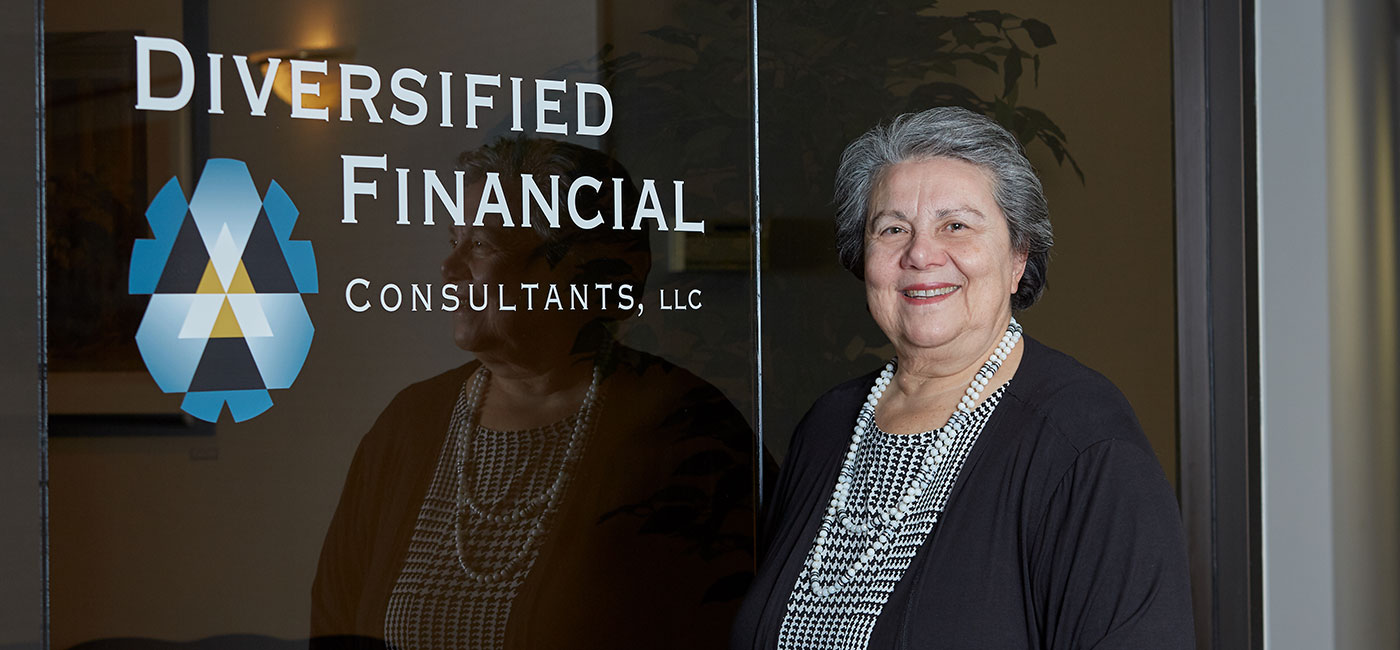 When starting out in the advisory field, I became involved with several clients who had immigrated to the United States. Most of those were in the health-care field. My practice focus is on medical professionals, including doctors, nurses, technicians, administrative staff, and others in the field. Many clients have come to this country seeking a better future and career opportunities, and there is definitely an international flavor to my client base.
I have a personal understanding of what it takes to pick up roots and move yourself or your family away from your homeland to another country. My website includes written and video messages from me to prospective clients that capture the commitment and understanding I provide to my clients.
Here is my written message, which falls under the banner statement of my mission, "Committed to Your Success."
Putting an accent on your future
Mira Mizrahi knows the joy of accomplishing a successful lifestyle and enjoying each day more. She also knows the importance of planning for what the new day holds. As a financial professional specializing in the needs of doctors and nurses in New York and New Jersey, she helps her clients with all their financial needs.
When you meet Mira, you'll see firsthand that she will put an accent on your financial future!
The 'Road to America'
She thrives on living right outside New York City—in New Jersey—amid the area's diversity. Nothing thrills Mira more than learning about other cultures, trying all types of ethnic cuisine, and educating other members of the community, particularly the children, about her own culture. Born in Lebanon, Mira left the country at the age of 20 to make her way to the "American Dream." She arrived in the United States to live with relatives in Brooklyn and to embark on her financial-services career in 1988.
Mira knows where you are coming from
Mira has never looked back. She's grown her financial business from the grassroots level to a thriving career today, focusing on an international clientele of medical professionals and many others who have moved to the United States from abroad.
Her personal understanding of what it takes to pick up roots and move away from your homeland and family to another country puts Mira's clients instantly at ease, leading to mutual relationships that span decades. When Mira says she has your best interests at heart, she means it.
Determined to put your money to work for you
Mira knows immigrants strive to establish themselves in the U.S.
It's no surprise she is adamant about making sure your hard-earned dollars are invested for future growth and conservation. "I understand the struggles many of my clients have faced to build a career and life in America," she says. "The last thing I want to see happen is that you don't plan for the future until it's too late."

Posting a "welcome" message on your website that outlines your personal history and beliefs is an effective marketing tool.
The message can be reinforced through a personal video "introducing" an advisor to prospects.
Disclosure: Securities and advisory services offered through LPL Financial, a registered investment advisor, member FINRA/SIPC. Diversified Financial Consultants LLC is a separate entity from LPL Financial.
Certified Financial Planner and CFP are trademarks or registered trademarks of The Certified Financial Planner Board of Standards Inc.

Photography by Deirdre Ryan

The combination of niche targeting and active portfolio management provides many advisors with a competitive edge. dvisors who endorse active portfolio management have carved out a distinctive niche for...

A "kids market" has been defined as an investment environment in which the traders making the most money are those too young to remember the last bear market—thereby lacking a healthy appreciation for risk.As someone who began applying computerized research to the...

Motorists across much of the country and homeowners in many areas—especially the Northeast—have benefited this winter from relatively weaker prices for crude oil, natural gas, home-heating oil, and gasoline prices at the pump. FIGURE 1: WTI CRUDE OIL PRICES—10-YEAR...

hina is the biggest driver of global growth so this [coronavirus] couldn't have started in a worse place," said Alec Young, managing director of global markets research at FTSE Russell, to CNBC at the end...