Paul Balog • Tarpon Springs, FL
Chelsea Advisory Services Inc. and Chelsea Financial Services Inc.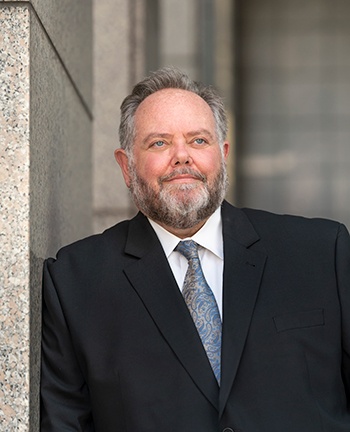 I believe I have developed a deep understanding of the financial markets through several different roles in the financial-services industry over the past 30-plus years. As a financial advisor and portfolio strategist, my primary focus is recommending the deployment of multiple investment strategies for clients—with an objective of lowering the risk in portfolios while achieving goals-based returns.
I have always played various sports throughout my life, both team sports and individual sports. My father was an avid and accomplished bowler and passed on his love of the game to me. In addition to competing in bowling leagues, I enjoy bowling as a social activity with my wife and friends. It is the sport I started with, have played and practiced the most, and have had the most success with.
All sports, in a sense, offer lessons for both life and investing. We have all heard various analogies from sports such as football or baseball that tie in to the financial markets. Bowling is a relatively simple game, but I think it offers its own analogies for my advisory practice and how I view investment strategy. Here are just a few:
Study and adjust to the lane conditions in front of you.
(The market and economic environment).
Understand your equipment and your skill set and how they work for you.
(Know your limitations, your biases, your strengths, and your tolerance for risk).
Have a repeatable motion and footwork.
(Have a methodology or system you can rely on in both good and bad times in the market).
Don't try to force anything; let the ball do the work.
(Let your methodology or system put probabilities in your favor).
Tune out the distractions.
(Just like bowlers, investors are surrounded by "noise").
Understand that if you focus on making spares, the strikes will take care of themselves.
(This is directly related to using active, risk-managed strategies to focus on avoiding losses so that capital is preserved for the next rising tide).

Sports can provide clients with ready analogies to the world of investments.
Bowling, while a simple game, teaches lessons of self-knowledge and discipline.
Having a repeatable process in bowling is a key to success, just as in investing.
Disclosure: Advisory and securities services offered through Chelsea Advisory Services Inc. and Chelsea Financial Services Inc., a registered investment advisor and a registered broker-dealer, member FINRA, SIPC.
Photography by Steve Widoff

Mira Mizrahi, CFP • Whippany, NJ Diversified Financial Consultants LLC • LPL Financial Read full biography belowProactive Advisor Magazine: Mira, talk about your background and how you became a financial advisor.I was born and raised in Lebanon and had a great family...

No matter where markets are in the long-term cycle, risk is always present for all asset classes. Frequent evaluation of portfolio allocations and market exposure—and using tools such as volatility stabilization, trend following, and leverage—can significantly help in...

Prices for West Texas Intermediate crude oil (WTI) dipped back below $60 at the end of last week, reversing trend on a rally that had started in mid-December 2019. Bespoke Investment Group writes, "With regards to WTI, we've now had three failed rallies in the past...

Last week (the week of Jan. 6), the major market averages largely ignored missile strikes, oil market turmoil, and excessively bullish sentiment, keeping market prices marching higher in 2020. But we have a major bearish divergence now in the CBOE VIX Index, which was...