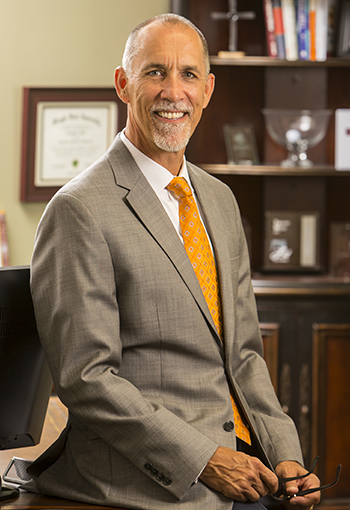 Retirement can be an intimidating prospect for many people, and one of the most confusing and important areas of concern is how best to claim Social Security benefits. Though the regulations have changed in the past few years, it is still an area that draws in many people and one that is extremely important for setting a foundation for retirement-income planning.
We conduct educational seminars that focus on Social Security planning for retirees. These seminars are aimed at people in their 50s or 60s who are concerned about the complexities of retirement planning.
We develop a target list of seminar prospects through a direct-mail firm. Attendees usually hear about the seminars from one of our mailings or current clients. The last series that we finished here in Cincinnati had three scheduled dates, and the rooms could hold 30 people each night. We had 90 people signed up by the second day after the mailing hit. A week later, we had another 30 people on the waiting list. We ended up adding a fourth date and still couldn't accommodate all of the people that wanted to attend. It is obviously a hot-button topic for people in our target group.
This specific seminar was presented in association with a local university and was titled, "Savvy Social Security Planning for Boomers." We are very respectful of our relationship with the university, and the seminars are packed with educational content—with no sales emphasis or specific product orientation. We do offer attendees the opportunity to meet with us at a later date for a further educational and instructional session and are rigorous about sticking to that standard. If a prospective client wants to have a further professional consultation geared to their specific financial-planning needs, that is then appropriate.
One of the key points we make about Social Security planning is how it cannot be viewed in a vacuum. Those lifetime benefits should be integrated with an overall retirement-income plan from several perspectives, including the impact on tax exposure, their coordination with required minimum distributions from qualified plans, and the many strategies related to coordination between spouses. We are proud that our firm has deep experience in this area, and it provides both a service to the community and a venue for our firm to further build our name recognition and exposure to potential clients.
Disclosure: Securities offered through Sigma Financial Corporation. Member FINRA and SIPC. Retirement Matters is independent of Sigma Financial Corporation. Retirement Matters: 11427 Reed Hartman Hwy., Cincinnati, OH 45241. www.retirementmatters.com.
Photography by Chris Cone