Social media introduction for financial advisors
Think social media is just a way to see photos of your niece's new baby, or discover the political beliefs (for better or worse) of your family and friends? Think again.
A 2015 AdvisorBenchmarking RIA Trend Study surveyed members of three major advisor channels (Wirehouse/Regional, Independent Broker Dealer, and Registered Investment Advisor), and found the following:
Social media is effective. Social media (including Twitter, LinkedIn and Facebook) ranked higher than email and advertisements as a method for attracting new clients.
Advisors are used to seeing investment-related content on social media. Social media is an important component of advisors' marketing approach, with response rates ranging from 34% to 42% (ranking higher than email campaigns, digital newsletters, and webinars).
Members of the financial community are on social media. Most advisors who use social media platforms prefer Facebook for personal use and LinkedIn for business use, with response rates of 67% and more than 90%, respectively. However, advisors also leverage Facebook for business use, indicating that the use of social media in the business environment is expanding to other platforms.
So what does this mean for you? Let's take a look at the "big three" in social media – LinkedIn, Twitter, and Facebook – and break down what they are, why you need to use them, and how you can get started on your own social media strategy.
What is LinkedIn?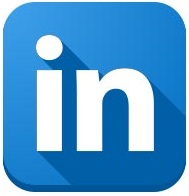 LinkedIn describes itself as "the world's largest professional network with more than 400 million members in 200 countries and territories around the globe." Its mission is to connect professionals with other professionals to "make them more productive and successful."
Why should I be on LinkedIn?
Most advisors who use social media platforms prefer LinkedIn for business use. It's a great platform to connect with other professionals, follow companies, join groups exclusive to your industry and find articles on trending topics. You can share quick updates with your followers or publish posts that have more longevity.
For advisors, it's a great platform to publicly list your qualifications (and have your followers endorse you for these qualifications), provide updates about your firm and inform your connections about your professional accomplishments (like being featured in our magazine).
What is Twitter?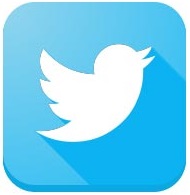 Twitter is a real-time social network that gives "everyone the power to create and share ideas and information instantly, without barriers." On average, 6,000 tweets are sent every second, or around 500 million tweets per day.
Why should I be on Twitter?
It's popular! Accounts are open to both individuals and businesses, making connecting and sharing information easy.
For advisors, it's a great platform to begin topical conversations, post links to your website, share links from other websites, and stay up to date on trends and breaking news.
What do all those symbols and terms mean?
Let's examine a few basic terms (the first three definitions are from Twitter's glossary):
@ – The @ sign is used to call out usernames in Tweets: "Hello @twitter!" People will use your @username to mention you in Tweets, send you a message or link to your profile. A username is how you're identified on Twitter, and is always preceded immediately by the @ symbol. For instance, Proactive Advisor Magazine is @ProAdvisorMag
# – This symbol is known as a "hashtag." A hashtag is also any word or phrase immediately preceded by the # symbol. When you click on a hashtag, you'll see other tweets containing the same keyword or topic.
Retweet – The act of sharing another user's Tweet to all of your followers by clicking on the Retweet button.
Twitter card – The Proactive Advisor Magazine website has been set up to accommodate Twitter cards (see screenshot below). Twitter cards are a way to attach photos, videos, or media experiences to tweets and can be created by inserting a few lines of code on your website. After inserting the code, a photo and description of any article you share will automatically be embedded in your tweet. Note: You must share the entire URL of the article for this to work, including its protocol (for example, http://). You can't preview a Twitter card prior to posting, so if you want to preview a Twitter card, you can use this website.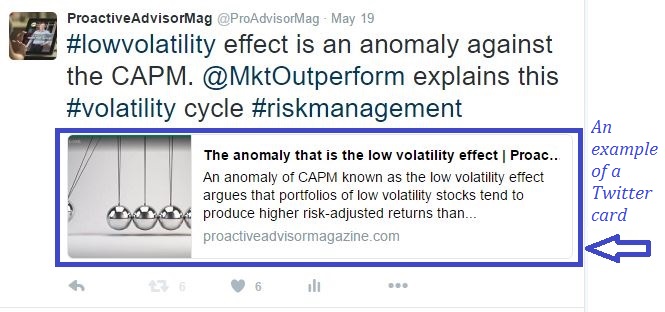 What is Facebook?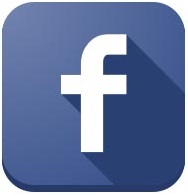 According to Facebook, "People use Facebook to stay connected with friends and family, to discover what's going on in the world, and to share and express what matters to them." While Facebook started as a place for college students to connect, it has since expanded to accept a range of ages (13+) from all over the world, as well as businesses.
Why should I be on Facebook?
Most advisors who take advantage of social media platforms prefer Facebook for personal use, and advisors across all three channels leverage Facebook for business use. As an added bonus, Facebook is a great platform to advertise to millennials, who grew up with this social platform.
For advisors, Facebook is a great way to show what marketers refer to as "the brand voice" – who you/your firm is and what it stands for outside of your business pillars. If you volunteer in your community, post pictures! Did you recently travel across the country and made a stop along the way recommended by a client? Give them a thank you shout out! Your personality is like the proverbial cherry on top and should make your clients feel good that they continue to use your services.
General
LinkedIn
Twitter
Facebook