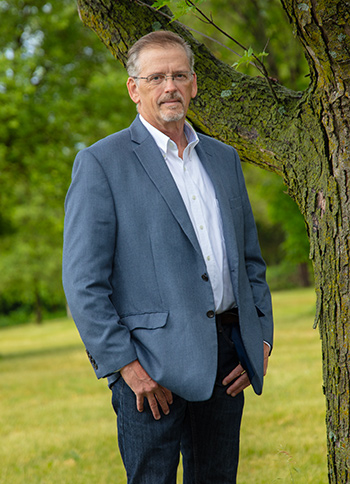 My best marketing tool is our holistic financial-planning process. I will invite people to meet, with no obligation, to review their current portfolio and outline how our firm's process works. My strongest advocates are my current clients. Once they have worked through the planning process, they are usually very willing to provide an introduction to a friend or associate. They see a lot of value in what we do.
The risk-assessment tool we use has many benefits for clients. It allows me to capture a quantitative measurement of the client's risk tolerance, which helps inform the development of an investment plan that is compatible with their attitudes and capacity around risk. We can also use this methodology to examine their current investment holdings and assess where they stand in terms of overall risk exposure versus their own risk tolerance. Often, this is a real eye-opener for clients, as they frequently see that they have been taking on far more risk than they thought they were. This methodology also allows us to examine hypothetical portfolios we might be considering to get a reading on risk exposure. Overall, this becomes a very interactive and educational process for clients.
Our risk-assessment tool is usually unlike any other system that clients have seen, and I have been told how impressive this process and methodology is. Clients want to share it with people they are close to, which makes obtaining referrals a much easier task.

Current clients are your advocates for the tools and value you provide.
Use a robust risk-assessment tool to capture a quantitative measurement.
Make your processes interactive and educational.
Disclosure: Investment advisor representative and registered representative of, and securities and investment advisory services offered through, Voya Financial Advisors, Inc. (member SIPC). Rosauer Financial is not a subsidiary of nor controlled by Voya Financial Advisors.
Photography by Dan Philips

James J. Hoogasian, MBA • Worcester, MAIntegrated Financial Partners • LPL FinancialRead full biography below Edward J. Gay • Worcester, MAIntegrated Financial Partners • LPL FinancialRead full biography below Proactive Advisor Magazine: Talk about your paths to...

Financial advisors need to be more relevant than ever in the lives of their clients, know who they serve and why, and design a total solution to meet client needs. Understanding the current "framing" of your practice by clients is an important first step in this...

esidents of the northern U.S.—who are facing the start of the winter heating season—are undoubtedly pleased that prices of crude oil have come down sharply over the past month.Last week, the price of West...

ith the calendar moving from October to November, the U.S. equity market has entered its "Best Six Months," a typically bullish seasonal period. The "Best Six Months" tendency was first published by Yale...