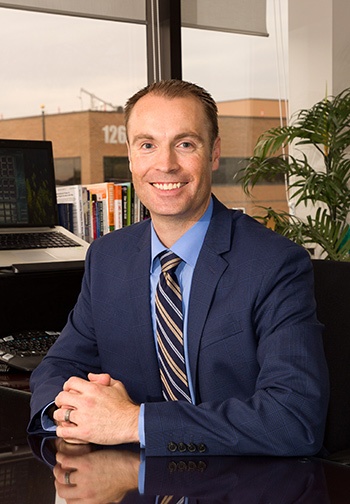 I
 offer financial planning to families, individuals, and businesses using a holistic, economics-based approach. We work in concert with our clients to uncover their financial goals, review their financial health, identify financial blind spots, and help them design holistic investment and insurance strategies. I selected the name "Resonant Financial Planning" for my business after a lot of careful consideration. I believe that when professional, process-driven financial advice resonates with clients' values, people can become empowered to make decisions with clarity and confidence. Several years ago, a close friend and colleague asked me to help him edit his book, "The 8 Pillars of Financial Greatness." The book was published in 2008. Its thesis is that true "financial greatness" is more than outward prosperity and has less to do with dollar signs than it does with how money affects one's life and relationships. Some of the major themes of the book include the importance of
having a big-picture financial blueprint, setting financial goals, and simplifying one's financial life;
planning for emergencies and what-if worst-case scenarios;
eliminating consumer debt, building one's credit score, and seeking financial knowledge;
investing for happiness now and in the future through basic strategies such as thinking long-term, diversifying, being systematic, and being tax- and cost-efficient; and
giving back to others and leading a values-based and purpose-driven life.
I incorporate many of these principles in my work with clients as part of our holistic financial-planning approach. I enjoy working with clients who are values-driven and proactively seek to improve their lives and the lives of those they care about. I think this permeates everything we do in our practice and has been an integral part of our ability to build long-term relationships with clients who share a similar perspective.

Provide process-driven financial advice that resonates with clients' values.
Build long-term relationships with clients who proactively want to improve their lives.
Develop a big-picture financial blueprint.
Disclosure: Registered representative and investment advisor representative of and securities offered through OneAmerica Securities, Inc., a registered investment advisor, member FINRA, SIPC. Resonant Financial Planning is not an affiliate of OneAmerica Securities and is not a broker-dealer or registered investment advisor. Provided content is for overview and informational purposes only and is not intended and should not be relied upon as individualized tax, legal, fiduciary, or investment advice. Investing involves risk, which includes potential loss of principal. The use of asset allocation or diversification does not assure a profit or guarantee against a loss.
Photography by Glenn Ricks

Financial advisors favor third-party active management for a wide variety of reasons: access to modern analytical strategies, emphasis on risk mitigation, the ability to be responsive to current market conditions, and the ability to deliver high levels of client...

An advisor's perspective. he word "active" certainly has a much more positive connotation than its counterpart, "passive." But when it comes to investment management, we in the financial-services arena use...

hile the phrase "new normal" has been around for some time, the now-retired Bill Gross, then still heading PIMCO, is generally credited for popularizing it in the context of the 2007–2009 financial crisis...

Biotechnology industry analysisOne of the advantages of incorporating charts into long-term investing analysis is the ability to visualize what has been going on with the stock, index, or ETF over time. Another advantage of using charts and technical analysis when...