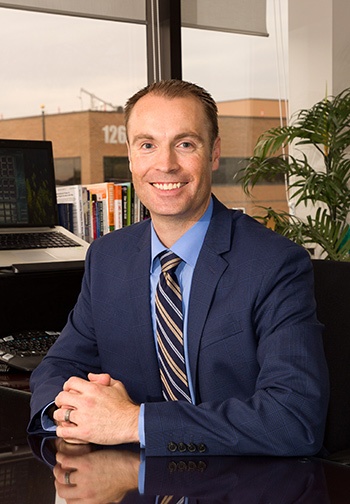 I
 offer financial planning to families, individuals, and businesses using a holistic, economics-based approach. We work in concert with our clients to uncover their financial goals, review their financial health, identify financial blind spots, and help them design holistic investment and insurance strategies. I selected the name "Resonant Financial Planning" for my business after a lot of careful consideration. I believe that when professional, process-driven financial advice resonates with clients' values, people can become empowered to make decisions with clarity and confidence. Several years ago, a close friend and colleague asked me to help him edit his book, "The 8 Pillars of Financial Greatness." The book was published in 2008. Its thesis is that true "financial greatness" is more than outward prosperity and has less to do with dollar signs than it does with how money affects one's life and relationships. Some of the major themes of the book include the importance of
having a big-picture financial blueprint, setting financial goals, and simplifying one's financial life;
planning for emergencies and what-if worst-case scenarios;
eliminating consumer debt, building one's credit score, and seeking financial knowledge;
investing for happiness now and in the future through basic strategies such as thinking long-term, diversifying, being systematic, and being tax- and cost-efficient; and
giving back to others and leading a values-based and purpose-driven life.
I incorporate many of these principles in my work with clients as part of our holistic financial-planning approach. I enjoy working with clients who are values-driven and proactively seek to improve their lives and the lives of those they care about. I think this permeates everything we do in our practice and has been an integral part of our ability to build long-term relationships with clients who share a similar perspective.

Provide process-driven financial advice that resonates with clients' values.
Build long-term relationships with clients who proactively want to improve their lives.
Develop a big-picture financial blueprint.
Disclosure: Registered representative and investment advisor representative of and securities offered through OneAmerica Securities, Inc., a registered investment advisor, member FINRA, SIPC. Resonant Financial Planning is not an affiliate of OneAmerica Securities and is not a broker-dealer or registered investment advisor. Provided content is for overview and informational purposes only and is not intended and should not be relied upon as individualized tax, legal, fiduciary, or investment advice. Investing involves risk, which includes potential loss of principal. The use of asset allocation or diversification does not assure a profit or guarantee against a loss.
Photography by Glenn Ricks

Jeffrey McAvaddy • Largo, FL Infinity Tax and Financial Planning • American Portfolios Financial Services Inc. Read full biography belowProactive Advisor Magazine: Jeff, talk about your path to becoming a financial advisor and how your practice has evolved. I grew up...

Experts are combining social media, data science, and behavioral research to give new meaning to the concept of investor sentiment. Some of the results may surprise you.f there were an award for the most...

After the fastest entry to a bear market—ever—and record unemployment claims, what is in store for the Q1 2020 earnings season? JPMorgan Chase's Jamie Dimon sees significant risks to the U.S. and global economies. According to CNBC's recap, Mr. Dimon wrote, "'We don't...

 have written about crude oil, West Texas Intermediate (WTI), in the past, hopefully adding some color to the analysis of the product. Recently, amid the COVID-19 pandemic, the Russians and the Saudis...