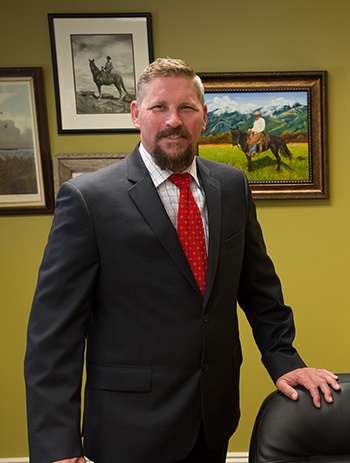 We primarily rely upon current client referrals for the growth of our practice, so developing a strong relationship with clients is extremely important. Going beyond the experience and knowledge we bring to the table, building relationships with clients is dependent on personal chemistry: Are we comfortable with each other? Do we share common interests? Do we have the ability to have an open and honest dialogue?
I have learned that people usually look to find a financial advisor for a very specific reason that has been on their mind for some time. Yes, many people want to start planning for their retirement in a general sense, but there are usually also concrete issues behind that. It could be a change in their career or loss of a job, it might be a divorce or death in the family, or it could be concerns over funding college education for their children or helping their aging parents.
I work diligently to identify those types of issues and help clients sort out their immediate priorities. We will absolutely go through a holistic financial-planning process, but first, let's find out what is keeping a client up at night and help him or her address that. People need empathetic and experienced guidance when faced with what they perceive as a serious concern.
Another point I think is important in relationship building is having some shared values. My family is the most important thing in the world to me and what keeps me going every day. My wife and I consider our ultimate responsibility to be raising our children to be happy, productive, and responsible—helping them explore what is personally important in their lives. I think this attitude carries over to my practice, as I work with clients to find out what they value the most in life and how that can inform their financial-planning priorities. I take great pride in the fact that clients place their faith in our firm to help guide them and that they feel comfortable recommending our services to their friends and family.

Recognize that personal chemistry is critical to building relationships with clients.
Identify early in the process the specific reasons clients are looking for financial guidance.
Find out what your clients value most in life. This will help in identifying their financial-planning priorities.
Disclosure: Securities offered through Questar Capital Corporation (QCC). Member FINRA/SIPC. Advisory services offered through Questar Asset Management (QAM), a registered investment advisor. Summit Capital Services LC is independent of QCC and QAM. Securities offered through Questar Capital Corporation (QCC). Insurance offered by Michael Mason.
Photography by Glen Ricks

Telton Hall, CFP, RFC • Cedar City, UT Advanced Financial Planning LLC • Geneos Wealth Management Inc. Read full biography below Proactive Advisor Magazine: Telton, what motivated you to enter the financial-services industry? Coming out of college, I was blessed to...

"Every strategy works … until it doesn't." This market truism provides the rationale for diversification among dynamically risk-managed strategies in dealing with market uncertainty. ust read the financial...

hile it is always a little hard to say farewell to summer, the fall season brings cooler and more pleasant temperatures to many parts of the U.S., as well as the kick-off of a new earnings season....

o far this year, an estimated $1.2-plus trillion in corporate buybacks are scheduled, and this number may increase. Buybacks affect stock prices in several ways. Therefore, it is important for investors to...