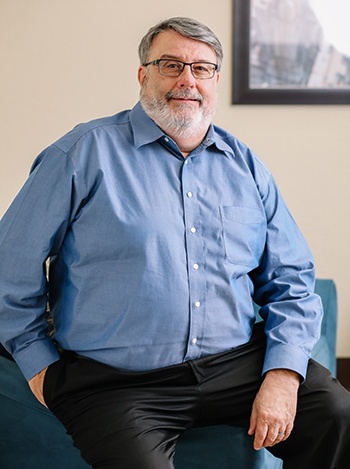 Our firm has a wide range of clients, but we also have developed in-depth knowledge within a specific niche target segment. This segment includes medical professionals, and more specifically, military and civilian certified registered nurse anesthetists (CRNAs).
This client-segment focus started several years ago when my brother and his wife asked me to review their financial situation. He was a CRNA in the Army and stationed in Georgia. After our discussion, he asked if he could introduce me to some of his colleagues. Over the years, through many referrals and what I call a circle of influence, our firm has expanded its client base to include many military and civilian medical professionals around the country and even those stationed abroad. We are very pleased to have recently entered into an agreement with the Association of Veterans Affairs Nurse Anesthetists (AVANA) and provide numerous benefits to its members.
I have cultivated some broad principles for developing a niche target segment that I have shared with colleagues. While these have received very positive feedback, I always tell my audience that the key to success is having a total commitment to executing the principles. These presentation points include the following:
It is critical to find a market that fits your passions or has a significant center of influence.
Become deeply immersed in the niche market by educating yourself on the type of client that you want to serve. Get to know their profession, common interests, risk tolerances, education, general investment knowledge, character and personality traits, and hot buttons.
Direct your marketing efforts to that potential niche market in the manner that they prefer. This might include social media marketing, an informational email program, conferences or webinars, dinner events, or other activities.
Meet and communicate using their preferred methods. While an in-person meeting is usually preferable, become proficient with video conferencing and communicating effectively via email. If clients have young children and busy schedules, be prepared to meet with them at their home.
Perfect a referral program that works with the niche market segment. Your goal is to be considered a highly knowledgeable financial resource in their world, which will drive referrals.

Developing a specific niche target segment requires total commitment.
A prerequisite is having a passion for the segment—or a full grasp of its center of influence.
Learn everything you can about the segment, from demographics to attitudes.
Disclosure: Securities and Investment Advisory Services offered solely through Ameritas Investment Corp. (AIC), member FINRA, SIPC. AIC is not affiliated with Granite Financial Solutions LLC or GFS Financial Solutions LLC. Additional products and services may be available through Larry Welder, Karen Welder, Granite Financial Solutions LLC or GFS Financial Solutions LLC that are not offered by AIC. Representatives of AIC do not provide tax or legal advice. Please consult your tax advisor or attorney regarding your situation.
Photography by Vanessa Velazquez

William Romeo • Coconut Creek, FL FinestPlan LLC • Securities America lnc. Read full biography belowProactive Advisor Magazine: What prompted your initial interest in financial services, and how has your career developed? I was first introduced to financial services...

Trading on earnings announcements means understanding and mastering a unique and highly complex set of behavioral dynamics. Is it even worth trying?arnings are certainly not the only measure of a stock's...

As one of our recent articles points out, the persistence of the market rally throughout 2019 and into early 2020 has been remarkable. Analysts surveyed by Barron's in December 2019 generally called for further modest gains for the market this year, as well as the...

Small-cap stocks have been underperforming large ones since mid-2018, and this underperformance should continue until the end of 2020. Figure 1 shows a relative-strength line (green) for the Russell 2000 Index (R2) versus the Russell 1000 (R1). It is a very simple...