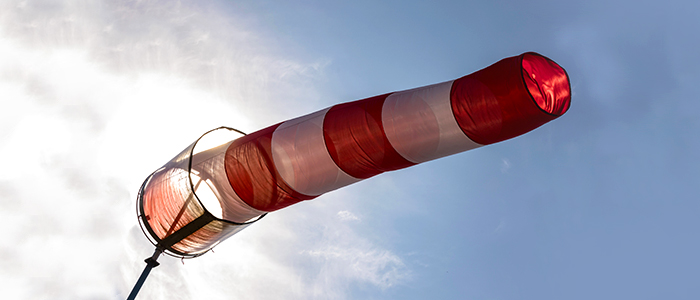 Editor's note: Tony Dwyer, U.S. portfolio strategist for Canaccord Genuity, and his colleagues author a widely respected monthly overview of market conditions, technical factors, and future market outlook called the "Strategy Picture Book." The following provides an excerpt from their Oct. 9, 2017, report on the macro market outlook.
Staying focused on our 2018 SPX 2,800 target
We have remained focused on our 2018 S&P 500 (SPX) target of 2,800 and deemphasized the close proximity to our 2,510 target because (1) our positive core thesis remains firmly in place; (2) the many macro headwinds have become tailwinds; (3) over the past two cycles the equity market has seen significant gains as the yield curve approached inversion; and (4) since 1956, SPX gains of >12% in the first three quarters suggest a possible 4.6% median gain in Q4 2017.
Our core thesis remains very constructive
1. The equity market is most closely correlated to the direction of earnings. We expect a continuation of the upward trend with likely double-digit gains for CY2017 and into CY2018.
2. The direction of earnings is driven by economic activity, which remains in an uptrend and is accelerating. The many headwinds of this cycle have become tailwinds, suggesting sustainably stronger growth.
3. Positive economic activity is driven by the steepness of the yield curve and availability of money, both of which remain pro-growth.
4. The steepness of the yield curve and availability of credit are driven by Fed policy, which should continue to be accommodative exiting 2017, but should become a headwind by the second half of 2018.
5. Fed policy is driven by core inflation, which should remain in the range of the past 20 years. This gives the Fed leeway to move more slowly—normalizing interest rates at a moderate pace—despite better economic data.
FIGURE 1: INFLATION OUTLOOK—STILL HISTORICALLY LOW AND STABLE
Personal consumption expenditures, excluding food and energy: % Change from year ago

The growth headwinds are now strong tailwinds
For most of this cycle, GDP has been underwhelming based on the headwinds that are now reversing:
1. Subpar domestic economic growth due to weak income growth, well-below-normal capital spending, and lack of fiscal stimulus with increased regulation and taxes. These headwinds have been reversed, and yet many have not changed their fundamental market expectations as a result.
2. Weak global growth due to ineffective monetary and fiscal stimulus in Europe, and growth scares in Emerging Economies, especially China. Those scares have turned into consistent growth with the global PMIs remaining strong.
3. A strong U.S. dollar hurting the corporate profit outlook. This too has changed due to the improved global growth backdrop. Historically, periods of significant and sustainable upside in the U.S. currency have been driven by a deteriorated global growth picture. As highlighted above, the global growth outlook remains solid.
Any correction should be considered opportunity
We believe our 2018 target may be front-end loaded as investors accept the probability of better-than-expected growth and raise their numbers. Despite the possibility of an overbought correction, we believe our SPX 2017 and 2018 targets of 2,510 and 2,800, respectively, may prove to be conservative. The underappreciated economic reacceleration causes us to favor the "pro-growth" sectors such as Financials, Industrials, Materials, and (to a lesser degree) Energy.
The opinions expressed in this article are those of the author and do not necessarily represent the views of Proactive Advisor Magazine. These opinions are presented for educational purposes only.

Tony Dwyer joined Canaccord Genuity in March 2012 as the firm's U.S. equity market strategist and a senior managing director. In 2015, Mr. Dwyer was named co-director of research, and currently sits on the firm's operating committee. Prior to joining Canaccord Genuity, he served as equity strategist at Collins Stewart, and also held the additional role of director of research while sitting on the firm's executive committee. Mr. Dwyer started his career at Prudential-Bache Securities in 1987 as an equity market strategist. canaccordgenuity.com