Process drives comprehensive financial planning

Proactive Advisor Magazine: Jim, talk about the structure of your practice today.
I have been working with Lincoln Financial Advisors (LFA) for just over 13 years, and it has been an excellent relationship. I was managing principal for Lincoln's office in St. Petersburg for several years, but ultimately decided that I was more suited and comfortable with focusing on my own practice and clients.
I feel like I have the best of both worlds with LFA. We are backed with the resources, products, and services of one of the most respected companies in the industry, yet I am running my own business and operate in an open-architecture system. I am free to recommend Lincoln products where I feel they are the most appropriate option for a client, or I can go outside of the company where that makes sense. I believe this architecture allows me to bring truly unbiased recommendations to clients, while being able to offer excellent products and services from any number of providers.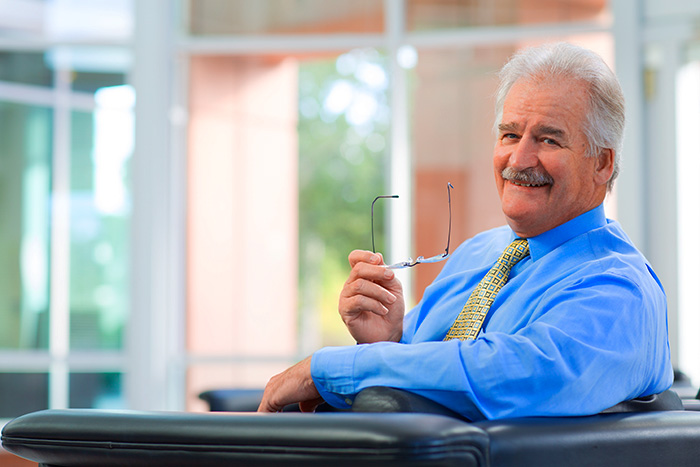 I appreciate two other aspects of working with LFA: the culture and the focus on process. Our culture puts client needs first, and we live that every day. That provides a driving mission in our work and makes this a truly gratifying career, helping people to improve their financial lives through integrated and personalized solutions.
"Process becomes the glue that holds everything together in developing financial plans for clients."
Process becomes the glue that holds everything together in developing financial plans for clients. We have a time-proven system of working through the financial-planning process that is backed by sophisticated support systems. The outcomes and recommendations for each client may vary widely, but having a consistent process makes for a generally smooth and comprehensive financial-planning workflow.
I believe that the planning process is a marathon, not a sprint, in the sense that it should be functional and adaptable over the course of a client's lifetime. It is not one and done—it is something that should evolve as life circumstances and financial needs change for a client. It is a relationship process as much as it is a financial-planning process—maybe even more so.
Before we even begin planning, there is an essential phase of getting to know a client or client couple on a personal basis. I want to make sure we are on the same page in terms of what value our firm can bring to their specific situation. This is both a check on "chemistry" for the relationship and clarifying that expectations are aligned as we move forward.
We believe in being transparent about our working relationship and how we are compensated for our efforts. This sets the proper tone for the relationship right from the beginning. In the vast majority of cases, we can start to move forward with the financial-planning process. While we are discussing very serious issues with clients—issues that could affect the rest of their lives—we also want to make this a comfortable and enjoyable process.
Our work largely focuses on retirement income planning, but there is so much more to it than that. A couple might have several dreams they want to achieve in retirement, like purchasing a second home, traveling around the world, getting deeply involved with a charity, or helping to provide funding for the college education of their grandchildren. Those are very personal goals that give people a lot of satisfaction. It is a great feeling to help them construct a plan that may lead to achieving these goals and dreams.
What is the overall flow of your financial-planning process?
The process is structured and comprehensive, yet also tailored to a specific client's needs. The needs of a small-business owner who is years away from retirement might be very different from those of an older couple already retired. But we do follow the same steps for everyone:
The initial interview is where we get to know one another and discuss a client's broad financial situation and provide an overview of our services.
The next stage involves intense data collection, formalizing the working agreement, and securing approval to contact other trusted advisors a client might have. This includes a deep dive on discussing preliminary objectives, ascertaining risk tolerances, and working on what we call a family financial mission statement.
The third stage is very labor-intensive on our part and involves data analysis, modeling of financial-planning options, research and plan design, and developing preliminary recommendations. As appropriate, we will consult with the client to verify data and financial-planning assumptions.
The next stage is the plan recommendation, where we conduct a final review of objectives, discuss and evaluate plan alternatives, and deliver the formal financial plan. We also seek permission to discuss alternatives in follow-up discussions with other advisors.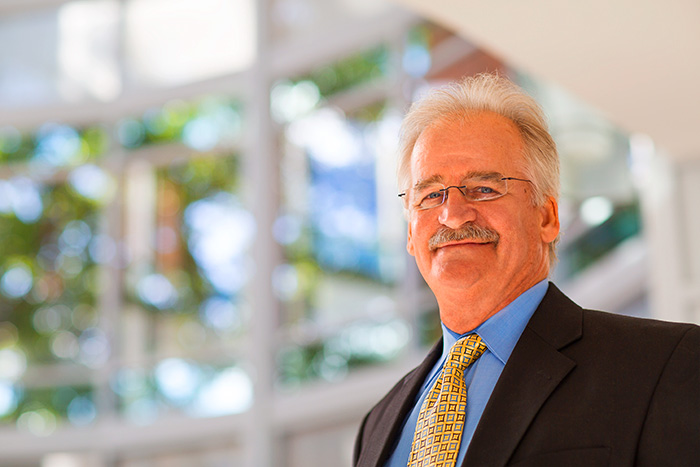 The fifth stage represents the implementation phase, which usually takes a few months. This involves recommending specific products across all appropriate needs and implementation of the investment policy statement. Here we are attempting to balance the needs of tax efficiency with specific asset purchases and asset preservation. We will schedule and manage implementation where appropriate with an attorney or CPA. This phase can be very different in complexity and time depending on the client's specific situation.
Finally, we have the ongoing review process, where we have a set schedule to review the progress of the financial plan versus objectives. Periodically we will adjust assumptions and make changes as a client's situation requires. Of course, we are always available to meet with a client should there be any specific concerns or if there is a major life circumstance that needs to be addressed.
We find this process works extremely well, and I like to review it in some detail before a formal engagement with a client. I think clients are very reassured by knowing a detailed process is in place and what to expect along the way.
I like to see a core minimum income for people in retirement in guaranteed sources, whether that is a pension, Social Security, or some form of annuitized product. We want people to be assured, as much as is possible, that their basic income needs are covered in retirement.
Once that is established, we can focus on the investment plan that will help them grow their assets, fund their "wants" as opposed to their "needs," and, in many cases, help with establishing a legacy for their family or a charitable cause. I tell all of my clients the same thing: "It's my job to let you know what your options are and to educate you on how to achieve those options. But it's up to you to decide which options you really want to concentrate on."
My goal for clients is trying to achieve a risk-return scenario that is appropriate for their risk profile, balanced with the potential rate of return. I believe that wealth preservation is paramount. For clients in or near retirement, both the mathematics and the psychological impact of suffering large portfolio losses are not a desirable outcome. We are looking for controlled and managed growth over market cycles and to minimize portfolio volatility as much as possible.
Education is a big part of my process, and I take clients through historical data on market cycles and the difficulty involved with making up a large loss. When clients see this in black and white, it has a real impact. I explain that the managers we use have the ability to respond to different market conditions and employ a proactive approach for their strategies. When the indicators these managers rely on turn negative, they can make portfolio adjustments along a variety of parameters, including making significant allocation changes, going to all cash, or even going inverse the market.
With these money managers, we have many strategic alternatives. One might have more of a focus on tax-advantaged strategies, one might have more of an expertise in managed bond portfolio strategies, and one might have a diverse array of strategies for a variety of asset classes. It is my job to identify sound, strategic options for clients, and then we decide together whether they are appropriate and something they are comfortable with. I believe in constructing portfolio recommendations that are well-diversified and that strive to manage risk. Combined with our disciplined financial-planning process, I believe our investment approach serves clients well as they look to the future.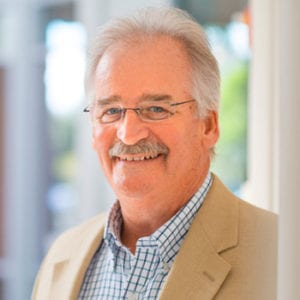 James Grady is a wealth preservation specialist who has managed his personal finance practice since 1987. In 2003, he affiliated with Lincoln Financial Advisors (LFA) with the goal of expanding his resources in delivering wealth advice services to his clientele.
Upon becoming LFA's managing principal for the St. Petersburg, Florida, office in 2005, Mr. Grady assumed responsibility for operations and the training and professional development of associates. In 2008, Mr. Grady returned to managing his own practice full time, while maintaining his working relationship with LFA.
Mr. Grady earned a certificate in financial planning from the University of South Florida and has achieved the designations of Registered Financial Consultant (RFC) and Chartered Retirement Planning Counselor (CRPC). His practice covers the areas of retirement planning, investment planning, charitable planning, education funding, estate planning, and business succession.
Mr. Grady and his wife love to spend time with their children and grandchildren. They also "enjoy the wonderful beaches in Florida." Mr. Grady plays competitive softball in several age-group leagues. He has worked with many charities in the Tampa Bay area, including Paint Your Heart Out, Tampa!; Relay for Life; and the Special Olympics. Mr. Grady is also a member of the Suncoast Estate Planning Council and Our Savior Lutheran Church.
Disclosure: James Grady is a registered representative of Lincoln Financial Advisors Corp. Securities offered through Lincoln Financial Advisors Corp., a broker-dealer. Member SIPC. Investment advisory services offered through Sagemark Consulting, a division of Lincoln Financial Advisors, a registered investment advisor. CRN-1646124-111616
Photography by Steve Widoff