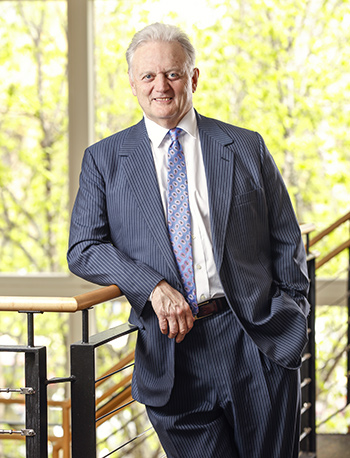 The name of our firm, the Financial Freedom Group, was chosen with a purpose in mind. We talk about achieving financial freedom in many ways with clients. That does not mean that clients must reach for outsized investment returns or drastically change their lifestyle. It simply means that putting a sound plan and effective strategies in place can help our clients remove uncertainty and worry about their financial future.
I have delivered many traditional, lengthy financial plans to clients over the course of my career, but, to be honest, a lot of those seem to end up collecting dust somewhere in a client's home. We have found that a far more interactive financial-planning process is both educational and collaborative. This includes all of the steps you would expect: gathering data, setting goals, designing a plan, developing recommendations, and scheduling the implementation. But we like to supplement this traditional approach with a proprietary planning model our firm has developed.
Once we have had initial meetings with a client or client couple and have a better understanding of their financial situation, we will schedule a work session in our conference room. We use a large whiteboard that we like to call the "Financial Freedom board." We personalize it with a photo of the client or the couple. We lay out the critical factors of their financial situation—for example, current assets, future income sources, liabilities, and the tax status of their various assets. We construct timelines identifying important decision points such as Social Security claiming or when mandatory distributions will take place. By extrapolating out to the future using various assumptions about rates of return and expenses in retirement, we can identify potential gaps or surpluses.
This is certainly not the final product we deliver to a client, but it helps clients visualize their financial plan and allows them to take an active role in identifying trade-offs and potential solutions. Following this session, our team gives a more formal presentation of detailed recommendations and rationale. We believe this process helps clients develop a greater sense of ownership of their plan.
This is also an excellent venue for imparting some key financial education concepts and discussing any special life circumstances the client may have. Do they need to plan for college expenses, any special-needs family members, or elder care? Do they have specific goals related to what they want their lifestyle to look like in retirement? What are their thoughts on legacy planning? Are there charities involved they feel are important in their legacy planning? Do they have business-related planning needs? We cover all of the bases in the work session, and it is an effective forum for getting relevant issues out on the table.
Disclosure: Jerry Wells is an investment advisor representative offering securities and advisory services through SagePoint Financial, Inc., member FINRA, SIPC, and a registered investment advisor. Financial Freedom Group is independent of SagePoint Financial, Inc. 132 Allens Creek Rd., Rochester, NY 14618. 585.244.9444.
Photography by Matt Wittmeyer