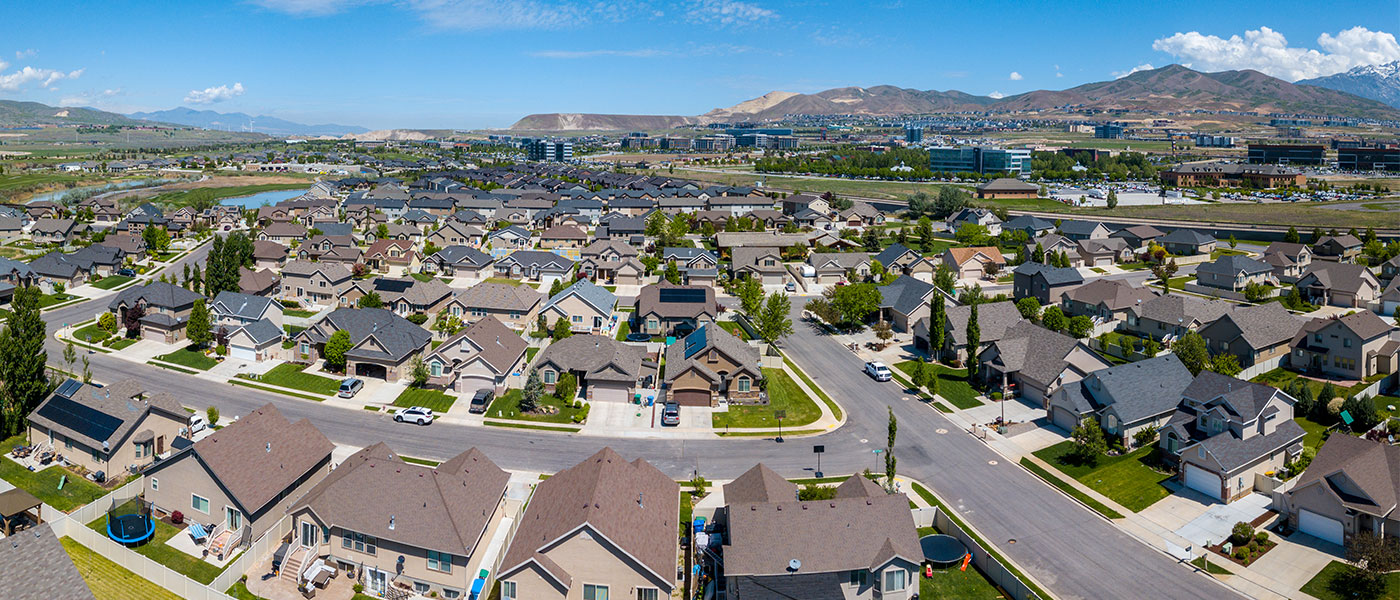 Every bull market has minor corrections, like the 7% one in May 2019 and the 6% one a few months later in August, but a real 15%–20% drop over the course of the past 10 years has come with a rise above 3% in the 10-year U.S. Treasury Bond (UST) yield and the perception of a tightening Fed.
The "mini-recession" bear markets of 2011 and 2018 were preceded by a sustainable rise in the 10-year UST from under 1.5% to 3% due to a better economic outlook and potential inflationary pressures. The Fed has made it crystal clear it will not be raising rates until core inflation is meaningfully above its 2% target regardless of the economic outlook. This means growth can reaccelerate and remain strong without fear of tighter monetary policy for the foreseeable future.
FIGURE 1: TWO 20% DECLINES OF THE SPX WERE USHERED IN BY 10-YEAR UST YIELD > 3%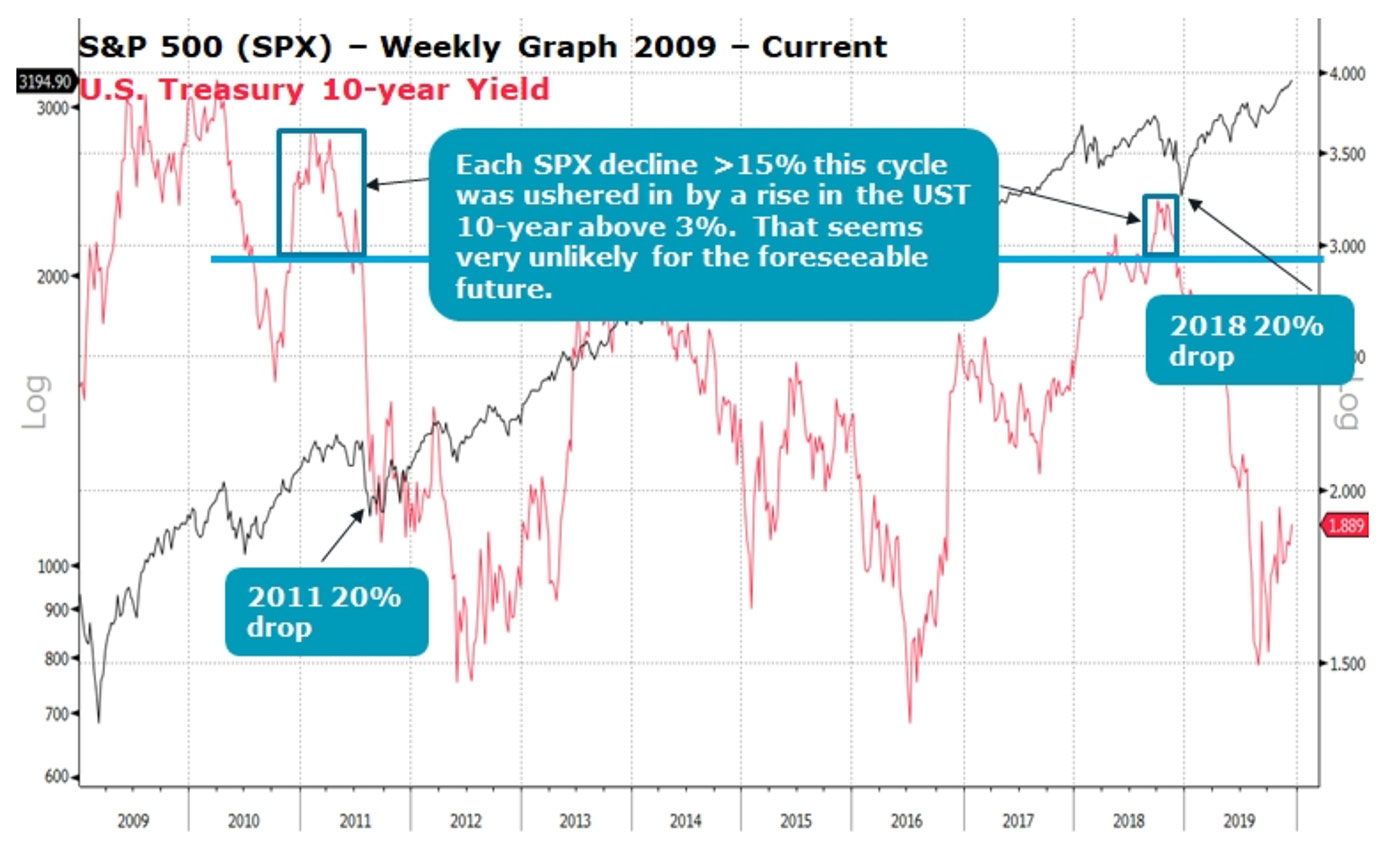 Source: Bloomberg, Canaccord Genuity
Identifying the main risk to the market
The generational shift in how the Fed fears low inflation rather than high inflation brings with it a new risk: What if we end up like Europe, where easier monetary policy and historically low market rates do not have the desired effect of stimulating economic growth?
Many economists use the phrase "pushing on a string" to qualify this idea, and we have heard the phrase every time the Fed has embarked on an easing cycle. Yet ultimately, the lower rates have their desired effect. One sign the most recent drop in the 10-year UST to below 1.5% (and three Fed rate cuts) helped kick-start a reacceleration comes from the housing data.
Housing data suggest lower rates are working
The National Association of Homebuilders (NAHB) housing survey, designed to take the pulse of the single-family housing market, showed a clear sign lower rates are having their impact. The monthly survey came in at a 20-year high of 76 (scale of 0–100), and according to our friend Ivy Zelman of Zelman Associates, showed the strongest month-over-month improvement since 2013 (Figure 2). Strength in the data was broad with the current single-family home sales, expected sales, and traffic indexes reaching 20-year highs.
FIGURE 2: NAHB/WELLS FARGO HOUSING MARKET INDEX (HMI) AND
NEW SINGLE-FAMILY STARTS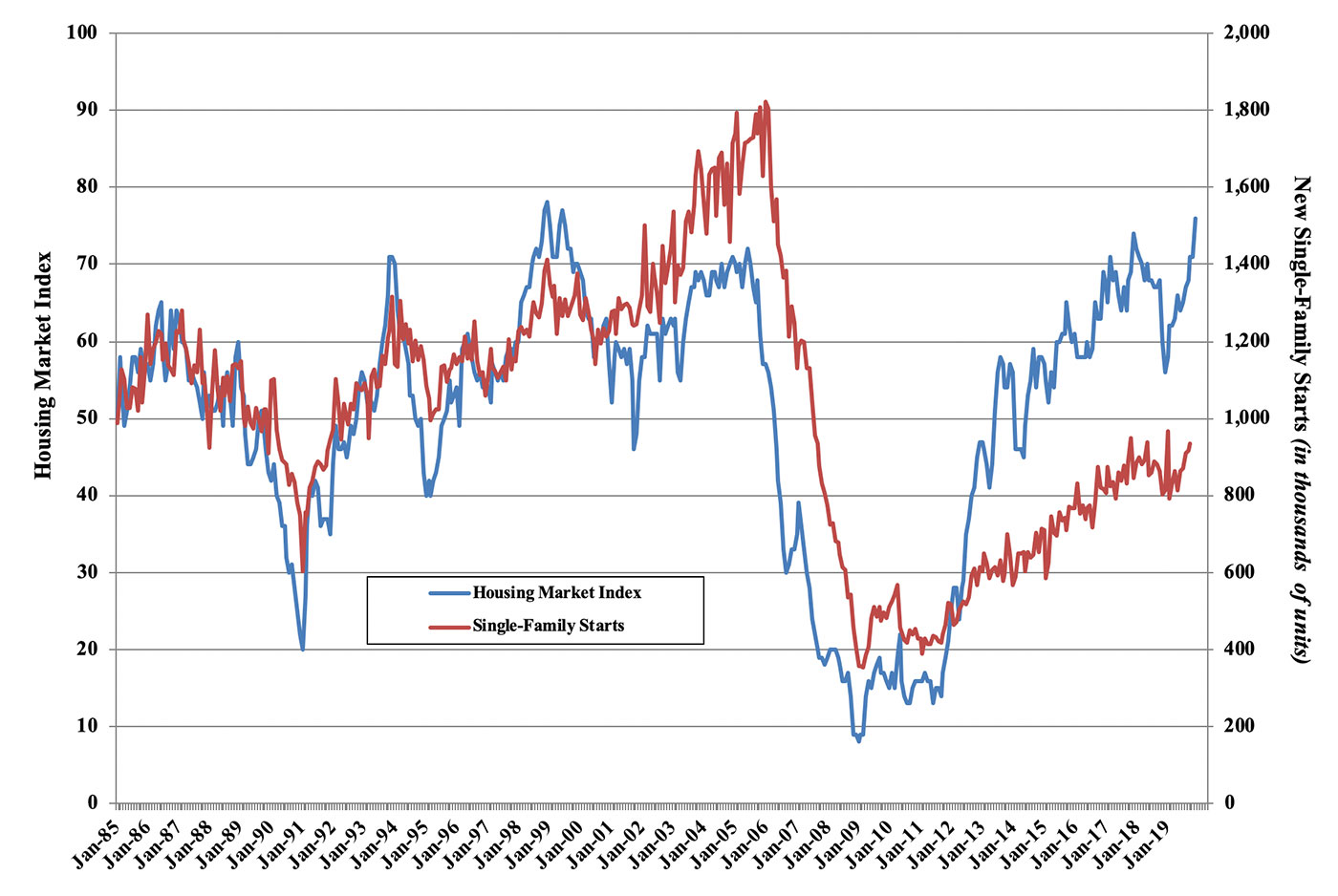 Source: NAHB/Wells Fargo Housing Market Index
The bull story for 2020 is economic reacceleration
The generational change in how the Fed views inflation has been made clear by Fed Chair Powell, who literally told us the Fed is going to remain on the sidelines for the foreseeable future, which gives us an offensive playbook. The Fed has clearly stated it is keeping rates low until there is a meaningful ramp in inflation versus a fear of one. The main risk is if the lower rates don't feed through to the economy; but, the evidence in the housing market argues the reacceleration driven by lower rates has already begun.
As a result, we believe any market weakness should prove limited and temporary (less than 5%) and provide a more attractive entry point for a move toward our new 2020 target of 3,440, led by the more offensive sectors.
The opinions expressed in this article are those of the author and do not necessarily represent the views of Proactive Advisor Magazine. These opinions are presented for educational purposes only.
This is an edited version of an article first released by Canaccord Genuity on Dec. 17, 2019.

Tony Dwyer joined Canaccord Genuity in March 2012 as the firm's U.S. equity market strategist and a senior managing director. In 2015, Mr. Dwyer was named co-director of research, and currently sits on the firm's operating committee. Prior to joining Canaccord Genuity, he served as equity strategist at Collins Stewart, and also held the additional role of director of research while sitting on the firm's executive committee. Mr. Dwyer started his career at Prudential-Bache Securities in 1987 as an equity market strategist. canaccordgenuity.com

Behavioral scientists say people can form first impressions in mere seconds—and that those impressions can last longer than one might expect. First impressions are subjective and can affect beliefs about factors such as trustworthiness and competence. How can...

The topics of Fed interest-rate policy, inflation, and bond yields have been front and center for several years. How can proactive advisors guide their clients amid uncertainty in 2020 for the bond market—and other asset classes?[dropcap style="font-size: 60px; color:...

anuary has seen the threat of armed conflict in the Middle East, potential oil market disruptions, an ongoing presidential impeachment process, an aging bull market, and assorted other risk factors, and yet...

Mira Mizrahi, CFP • Whippany, NJ Diversified Financial Consultants LLC • LPL Financial hen starting out in the advisory field, I became involved with several clients who had immigrated to the United States....