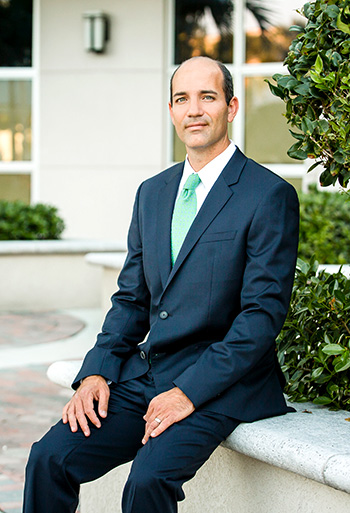 Our firm is the exclusive financial advisory firm for the Gold Coast Federal Credit Union and one of the authorized financial advisors for the Palm Beach County School District. While we work with many types of individuals and families, the bulk of our practice is in serving the pension and 403(b) participants of those two organizations. We provide educational services for these participants regarding their specific pension and investment programs, consult with them regarding their overall retirement planning, and, in many cases, offer a broader analysis of their financial picture and investment-planning needs. Typically, these participants are teachers, firefighters, police, or other municipal or county employees.
We can provide an objective voice in educating clients about how to plan to make the most of their Florida Retirement System (FRS) pension options and retirement accounts. Beyond that, we can help these and other clients define their financial goals and design a retirement income plan. Our firm has a deep understanding of the FRS pension and retirement options and offers a variety of services to help make school district and public-service employees aware of the choices they have and to reach sound decisions at each stage of their lives. Our independent approach, we believe, is a distinct advantage for our clients. We are not captive, and we work with many of the investment and insurance industry's most prestigious providers of products and services.
I grew up in the area, attended local schools, and my mother is a retired school teacher from W.T. Dwyer High School in Palm Beach County School District. My father and extended family were in the restaurant business in the area. I know a tremendous amount of people throughout the county, both public-service employees and administrators. I am open to talking with anyone at just about any time regarding their pension and retirement needs, whether they become a client of ours or not. I believe remaining open and accessible to people is the best way to develop client leads and referrals in the public-service setting.
Our office is located at the Gold Coast Federal Credit Union, and we consult with people at the credit union or in their home. But I spend a lot of time in the workplace and am constantly out meeting with people. I will frequently bring some baked goods or cookies from my family's former deli and bake shop. People kid me that I am known as the black-and-white-cookie guy, but that is a nice icebreaker and a fun thing to do.
I am engaging people all the time in conversations about Social Security, their pensions, their deferred retirement options, and all the different ins and outs of approaching retirement and how to plan for a successful retirement. People will often recommend me to co-workers, friends, or family members as someone who can provide helpful information with no obligation. We also receive referrals through the credit union and by speaking at schools, fire stations, police stations, or other public settings.
Disclosure: Taylor Northrop is an investment advisor representative of GWN Securities, Inc. Securities and advisory services offered through GWN Securities, Inc. Buttelman & Associates Financial Services and Gold Coast Federal Credit Union are separate entities from GWN Securities, Inc., which is a registered investment advisor, member FINRA/SIPC. Not FDIC/NCUA Insured – No Bank/Credit Union Guarantee – May Lose Value.
Photography by Jennifer Jones