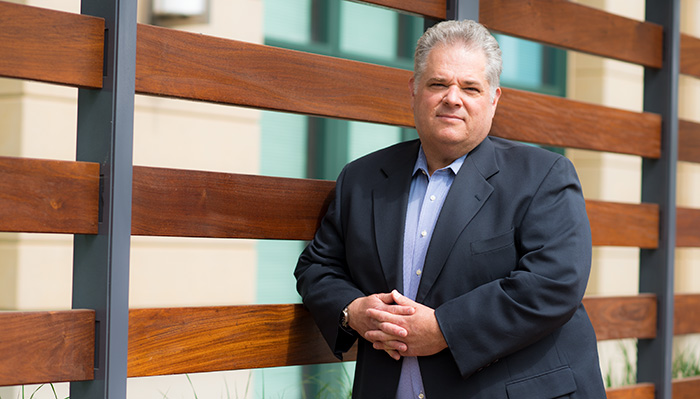 I have worked in financial services since 2001, and I opened my firm in 2014. I like to think we take a different approach to wealth management. We are a "boutique" wealth-management firm, with an intentionally smaller client base that allows us to give our clients our full and personalized attention. We also try to ensure the right client/advisor fit.
We recently spent a lot of time developing a new website. I am the main client contact person and advisor for the firm, and my brother handles a lot of back-office functions, research, systems, and technology. It was important to both of us to clearly communicate our advisory firm's mission statement in a creative and upfront way on our website. This enables prospective clients visiting our site to have a clear idea of what we believe in, and we reinforce this messaging in early client meetings.
We have cited seven reasons why we think our practice is different:

Clients know what we believe in at all times. As an independent firm, we've been able to create the kind of company that we would want to work with ourselves. Our mission statement, which is displayed prominently on our website, is based on our belief that everyone deserves financial security. Clients need to protect what they have first—growing wealth comes next.

We are guided by what's best for the individual client. As an independent firm, we are not influenced by sales targets. We answer only to our clients.

We often invest our own money alongside our clients. We perform due diligence on investment firms that provide sophisticated strategies that we use ourselves. We also employ a "defense first" approach for our personal investments.

Our service truly is personal. At a large firm, an account may be one of hundreds managed by a single advisor. We have committed to working with a limited number of clients, so we can give them the time and attention they deserve.

Our role is to provide education, guidance, and recommendations based on an overall financial and investment plan. That involves consideration of a client or client family's lifestyle needs and circumstances, time horizon, risk profile, and goals and objectives. Clients must feel empowered to take an active role in the decision-making. We try to make this easier by communicating in clear terms, not financial jargon.

Having a good fit between advisory firm and client is extremely important. The initial getting-acquainted stage and discovery is not something to rush through. Our goal is to work with clients who want to establish a long-term relationship.

We believe clients will benefit from our investment philosophy over the long term. We focus on key investment principles that we can control, as exhibited in our approach to asset allocation, diversification, and risk management. Our goal is not to beat the markets, but to help clients benefit from them.
Disclosure: Securities offered through SCF Securities, Inc. Member FINRA / SIPC. Investment advisory services offered through SCF Investment Advisors, Inc. 155 E. Shaw Ave. Suite 102, Fresno, California 93710. Uptrex LLC and SCF Securities, Inc., are independently owned and operated. The opinions voiced in this material are for general information only and are not intended to provide specific advice or recommendations for any individual. To determine what is appropriate for you, please consult a qualified professional. All investing involves risk, including the possible loss of principal, and no strategy assures success or protects against loss.
Photography by Brian Byllesby