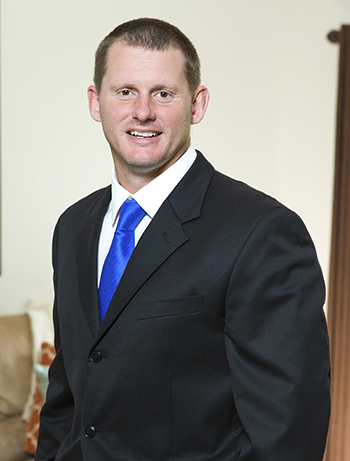 Joining and participating in local organizations can provide wonderful avenues for networking. I am very active in our local community through several civic organizations, our church, local sports activities, and an executive club I belong to. This allows me to meet new people, tell them what I do for a living in casual conversation, and plant the seeds for the possibility of working together in the future. I meet many people who have serious concerns about their retirement-planning needs, and that is a natural fit with our firm.
One of the civic organizations I belong to is the local chapter of Rotary International. I volunteer in several areas of the chapter and am the committee chair for membership. One of the organization's goals is to help others in the community through a wide range of activities, and I particularly enjoy those that involve youth and the schools. The Rotary organization works with community leaders in many areas, and I feel privileged to not only be able to work on worthwhile causes but also network with many people who share values similar to my own.
I also belong to the Executive Club of the Palm Beaches, which is dedicated to promoting high standards and ethics in our business community. It is also oriented toward networking among members and strives to have representatives of the business community in many different categories. We share information about our firms' capabilities and, as appropriate, look to create a two-way street for referrals among members.
I am involved with coaching at several levels in our community. I am an assistant varsity baseball coach for a local high school, work with travel baseball teams in several different age groups, and am also involved with my daughter's youth team. While I do not actively seek business leads in any of these roles, it is a wonderful way to meet parents in the community, make new friendships, and further build my network.
My personal philosophy is that I will work with anyone, any family, or any business owner who expresses a sincere desire to improve their financial situation, is willing to be coached, and who values the advice and guidance our firm can deliver. Getting involved with our community is both satisfying on a personal level and an excellent way to meet people in a variety of settings.
Disclosure: Securities and investment advisory services are offered solely through Ameritas Investment Corp. (AIC). Member FINRA/SIPC. AIC, Proactive Advisor Magazine (PAM), and Salley Wealth Management are not affiliated. Additional products and services may be available through David Salley or Salley Wealth Management that are not offered through AIC.
Photography by Jason Nuttle