I was a practicing physician for many years and ran a successful multi-specialty group medical practice. So it follows that when I started my second career as a financial advisor that one of my target client segments would be the physician community.
On my website, I have what might be called an "open letter" to physicians explaining my background and why I think they might benefit from working with our firm. I call our process of working with physicians "Physician Life Strategies." I believe in a holistic approach to helping people improve their financial lives, and therefore, their entire life. Here is my statement directed to my fellow physicians: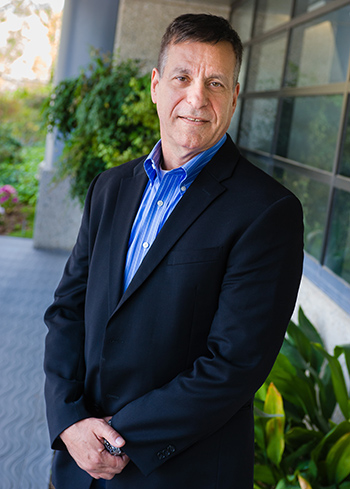 In my early years in medicine, the farthest thing from my mind was thinking about saving or investing money for the future. It was all about the work in the training years and developing the practice (and working ever harder) in the following years.
After several good years of practice, I got an offer that I couldn't refuse—so I didn't! I sold part of my practice and got a healthy check.
As a physician, I was often solicited by all kinds of financial advisor types, each trying to sell their approach and products, be it real estate, stocks, bonds, life insurance, annuities, partnerships, etc.
But I could not get comfortable enough with any of them—especially when they "reassured" me that they were the experts on money matters, just as I was the expert in medicine, and therefore, I should take their advice, just as I would expect my patients to follow my advice. Have you heard that one?
Armed with degrees in bacteriology and medicine, and having not grown up with money, I was not well-equipped to make the best moves regarding securing my financial future on my own. What I did have going for me was that I was very good at school (as are most physicians). So, I went back to school to formally learn about the world of economics and finance. I loved it.
In an accounting class that I took early in the MBA program, we learned how to read financial statements. I was able to use that skill right then and there to take my first plunge into the practical world of investing.
That was over 20 years ago. I have been at it ever since, with very satisfying success. I continued to practice medicine for another 10 years, because that is what doctors do, and then I retired because I could.
At parties and other social gatherings, people would often ask me about their aches and pains, an experience familiar to most physicians. However, they would also ask me about their money and investments.
While I enjoyed having the time to be intimately involved in the day-to-day care of my kids, I was itching to go back to work after a few years. So, I embarked on a second (retirement) career advising people about their money and investments, how to grow their net worth, and how to enjoy it in retirement.
Truthfully, this work is more compatible with quality family time than was my medical practice.
Most physicians are just as vulnerable as I was. Many think that the more money you make the wealthier you get. At some point, you discover that it does not quite work that way. When you do, it could be fun and useful for us to have a discussion.
Disclosure: Daniel Ruben is a registered principal, offering securities and advisory services through Independent Financial Group LLC (IFG), a registered broker-dealer and investment advisor. Member FINRA & SIPC. Life Strategies Advisors and IFG are unaffiliated entities.
Photography by Robert Bell

Aaron Tice • Elk River, MN Cirrus Retirement Solutions, Ltd. • Regulus Advisors Read full biography below Proactive Advisor Magazine: Aaron, how do you see your mission in serving clients? I was motivated to open my own firm in 2010 after working for several years as...

While there is no way to eliminate all market risk, an actively managed portfolio with an emphasis on risk management may produce less stress than a passive portfolio for both advisors and their clients. In my 35-year career in and around Wall Street, I have seen the...

Copper prices had rallied to recent highs in 2017 and early 2018, reflecting optimism over U.S., China, and other nations' growth prospects for 2018. An article at Nasdaq.com said in late January 2018, "Industrial metal ETFs have been in the spotlight lately and...

he price of gold carries on an interesting relationship with the exchange rate of the Japanese yen versus the dollar. Most of the time, the two move together, but they occasionally disagree. When that...