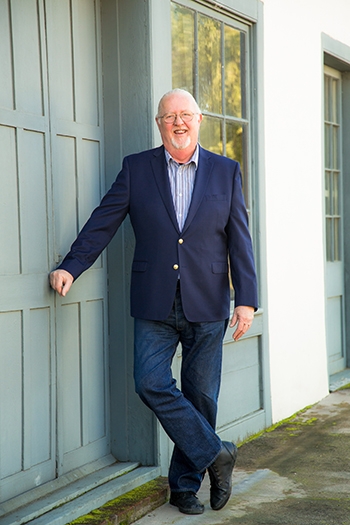 Everyone thinks they understand social media and how it works. I know … I was one of them.
I was also wrong on so many levels. The social media we know about has to do with creating a brand and getting a million followers and being a star. That's fine if you really think you could do that and have the time, ambition, and talent to pull it off. Very few do.
But what I think we, as advisors, need to learn is what I call targeted social media marketing. It's where you learn very specific tools within the context of social media and use them to focus on a specific targeted group or class of people. The number of connections can be as low as 1,000 to 2,000 instead of the tens or hundreds of thousands. This is more obtainable for the average advisor.
My advice is for all advisors to make the commitment to use targeted social media for their practice. Every business needs a marketing plan and a way to generate a constant flow of viable leads. With social media, used properly, we can each enjoy the benefits of a productive practice that keeps growing—because the business plan includes a way to keep new clients coming through the doors.
Social media works! That's the bottom line. If you don't learn to use it in your practice, someone else is going to connect with the prospective clients that you should have reached.
While there are opportunities for advisors in all forms of social media, I am currently focused on using LinkedIn to expand my network and generate leads. It has been very successful, delivering more leads and first appointments than I thought possible.
I am also developing a system of sharing this information with advisors everywhere.
For advisors who are interested in learning this system, please start by reading three of the blog articles found on my firm's website:
This is merely the beginning. If you want to know more, leave your contact information on the page and I will send out free tips periodically to everyone who signs up. I will also keep you posted on when the educational program will be available to the public.
In addition, I would welcome the opportunity to connect with you on LinkedIn. (I promise, no barrage of emails will be forthcoming!) You just never know when we might be able to help each other out with a client or third-party referral or be able to share ideas.

Develop clear objectives before starting a social media marketing program.
LinkedIn provides an excellent venue for building your network.
Use LinkedIn or other social media platforms for targeted messaging that can create leads.
Disclosure: Securities offered through Royal Alliance Associates Inc., member FINRA and SIPC. Advisory services offered through NWF Advisory Group, a registered investment advisory firm, and is not affiliated with Royal Alliance Associates Inc.
Photography by Larry Nordwick

Advisors can benefit from using behavioral finance when working with clients—specifically when educating about risk, investment expectations, managing emotions, and the importance of sticking to a long-term financial plan.Financial-services veteran Richard Lehman, now...

While expanding the team of an advisory practice is not without its challenges, industry professionals and hands-on financial advisors say team building offers significant practice benefits and growth opportunities.One of the biggest growth-driving practices at...

Despite last Friday's (March 13) impressive relief rally following the update on the U.S. government's coordinated response to the COVID-19 outbreak, U.S. equities are firmly in bear market territory. As of this writing, the CBOE Volatility Index (VIX) remains highly...

The 2020 bear market has come on faster than any other bear in history. There was no back and forth at the top. The market went straight down. SPX (S&P 500) is down more than 20%, and, through March 17, there have not been two consecutive up days since the selling...