L
ike many firms, the vast majority of our new prospect leads come from referrals. While these prospects may value the opinion of those who referred them, most will do some due diligence before contacting our firm. At the very least, they will take a look at our website to learn more about our team and what services we offer.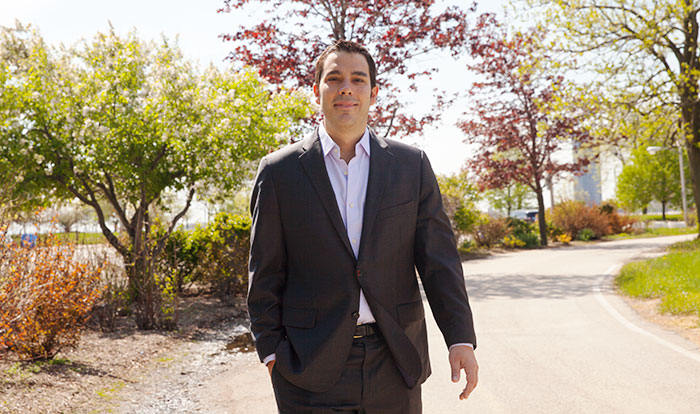 An advisory firm's website is a huge part of its public face. So when I joined the firm in 2012, one of the first tasks I took on was to improve our website, www.derosefpg.com. First, I researched other advisors' websites. Frankly, the quality was all over the place. So I studied best practices for websites in general and for financial-services websites specifically.
Here are five tips we have applied that have made the biggest improvements to our firm's website:
Have a clear message. It was important to us to include a clear and robust description of our firm and our services prominently on our website. This way, prospects understand what we offer before they walk through the door.
Include team bios that are complete, up to date, and personalized. Our biographies include a photo and a quote from the team member that provides some insight into their work philosophy and how they relate with clients.
Keep your content fresh. I post new original commentary at least once a month. We also use an outside content provider that regularly sends us new articles on financial planning or an investment topic that our clients find interesting and informative. Posting new content helps with our SEO rankings and makes our firm easier to find for prospects who might not have been referred.
Have a point of view. Our philosophy and point of view on how we can best provide a meaningful and productive experience for clients is woven throughout the website. For example, one of our areas of differentiation is multigenerational planning. You can see in our description of this area how personalization, our experience, and our services all tie together.
Link to social media. We post our content in multiple places via social media such as Facebook, LinkedIn, and Twitter. We also occasionally feature an article in an email distribution to prospects, clients, and centers of influence, such as attorneys or accountants.
We have received great feedback on our website, and I think the effort has been very worthwhile. The benefits go beyond introducing ourselves to referred prospects. We also have been able to generate productive leads through the website and social media. People tell us they like to use our website as an educational resource. Hearing that kind of feedback is very gratifying.
Disclosure: Anthony DeRose is a registered representative of Lincoln Financial Advisors Corp. Securities and advisory services offered through Lincoln Financial Advisors Corp., a broker-dealer (Member SIPC) and registered investment advisor. Insurance offered through Lincoln affiliates and other fine companies. DeRose Financial Planning Group is not an affiliate of Lincoln Financial Advisors Corporation. CRN-1546750-071416
Photography by Brett Kramer