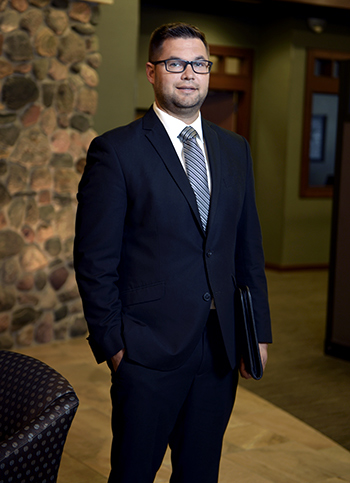 During the last 14 years, we have built our client base from two sources. The primary source for developing new clients comes from our existing book of business. We are confident that if we establish strong relationships and recommend effective strategies to help our clients address their financial-planning and investment needs, we will have a good opportunity to obtain referrals to their friends, family, and associates.
The second source of referrals is the staff of our bank. They refer customers or prospects that they deal with in the course of developing various types of banking relationships. Bell Bank is the largest independently owned bank in the upper Midwest, and one of the largest in the nation. Our group of wealth advisors works under the umbrella of Bell Investments at bank locations; therefore, they have the ability to educate bank personnel about our services and to develop relationships with bank employees in many departments.
I would not say we have a standard format for how the referral process works. It depends on the department a bank employee works in. The senior banking staff has the experience to recognize the financial-planning needs of their customers and inform them about the capabilities of our wealth-management group. They develop insights about customers and, where it is appropriate, will make the introduction to a financial advisor. It certainly helps that we are usually located in the same branch.
We believe it is very efficient and convenient for customers to be able to address their banking and wealth-management needs in one location. The wealth-management group offers a variety of services. In addition to financial and investment planning, we work in areas such as corporate and individual retirement plans, trust services and estate planning, and managing philanthropic giving programs. Combining these capabilities with the bank's many other resources helps us develop what we think is close to a 360-degree financial relationship with clients, if that is appropriate for their needs. I think that is a valuable benefit for our clients.
Disclosure: The opinions voiced in this material are for general information only and are not intended to provide specific advice or recommendations for any individual. No strategy assures success or protects against loss. Securities and advisory services offered through LPL Financial, a registered investment advisor, member FINRA/SIPC. Insurance products offered through LPL Financial or its licensed affiliates. Bell Bank and Bell Investments are not registered broker-dealers and are not affiliated with LPL Financial. Not FDIC Insured | Not Bank Guaranteed | May Lose Value | Not Insured by any Federal Government Agency | Not a Bank Deposit
Photography by Dan Koeck