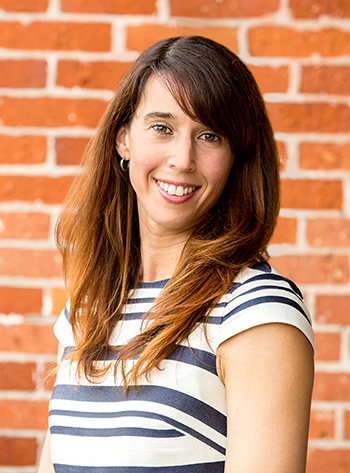 Ihave been involved in business development since I started working for United Professional Advisors. We emphasize three key areas:
1. Improving client communications to help with retention and client experience, and to help clients become aware of our services should any new financial needs arise.
2. Growing our small-business clientele.
3. Leveraging our team's professional experience, including my background in college-planning strategies, in presenting the full range of financial services our firm provides.
When I first joined the firm, I took on responsibility for many aspects of account management for current clients, and that presented a strong opportunity for business development. I wanted to help make sure clients were receiving regular contact about their financial plan and to present the firm in a proactive manner. This could be over the phone or in a face-to-face meeting. The goal was to obtain updated information on their family's situation, to be aware of recent major life events, and to offer our services in any way that would be helpful to the client. I think this will ultimately lead to managing a larger share of a client's total assets, but even if it does not, it is a worthwhile relationship-building effort.
I have also been working with our team on greater penetration of the small-business segment. Small-business owners present a threefold opportunity: (1) They have many needs for financial services for their business. (2) They may have complex personal financial-planning circumstances. (3) They may be able to refer other relatively higher-net-worth individuals in their company or within their personal network. So, I am actively trying to develop contacts with local business owners. The 401(k) area is a major focus for the small-business market, and our senior advisor will generally take the lead on introductory meetings. We also plan on ramping up informal events that target small businesses in the near future, offering information sessions on topical subjects appropriate for that segment.
A final area relates back to my previous experience as a college consultant. I spent many years helping prospective college students and their families build funding plans for college. The firm tries to leverage that in discussions with current clients, in meetings with prospects, or in seeking out referrals. I think it is a valuable area of experience that helps to set our firm apart. In this era of ever-rising college costs, it is something that is very top-of-mind for many families. Conversations about college-planning strategies can lead to opportunities to discuss our firm's other capabilities. When we identify those opportunities, we are confident we can deliver on our promise of helping clients plan for a more secure financial future.
Disclosure: Securities and investment advisory services offered through Ameritas Investment Corp. (AIC), member FINRA/SIPC. AIC, Proactive Advisor Magazine (PAM), and United Professional Advisors (UPA) are not affiliated. Additional products and services may be available through Nicole Jones or UPA that are not offered through AIC.
Photography by John Clark